"The cup of tea on arrival at a country house is a thing which, as a rule, I particularly enjoy. I like the crackling logs, the shaded lights, the scent of buttered toast, the general atmosphere of leisured coziness." ~ P.G. Wodehouse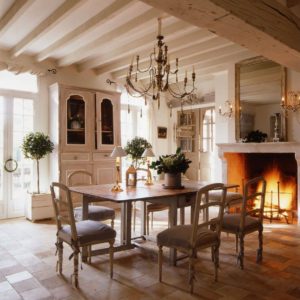 Good morning, my friends.  I am so happy to see you.  Pull a chair to the fire, make yourself comfy, while I clear the table and make us some toast and tea.

"Come along inside… We'll see if tea and buns can make the world a better place." ~ Kenneth Grahame
Is there anything better than the feeling of comfort and warmth?  I think not.  It is such a safe feeling and is only better when shared with loved ones and friends.   
Years ago, while living in Virginia, a dear friend stopped by for a visit.  She is the type of friend one is blessed to have, never caring what you or your house looks like and if you are involved in some task, she will jump in and help.  Anyway, on this particular day, I didn't have a treat to offer her with her tea (unusual), so I made cinnamon toast.  The way my mom did, in the oven.  As I placed the toast on the table, she began to cry, and then jumped up and gave me the biggest hug.  She explained she hadn't had cinnamon toast since her mom made it for her, too many years ago.  I have never forgotten this time with my friend and neither has she.
"A simple cup of tea is far from a simple matter." ~ 

"In November, the earth is growing quiet. It is making its bed, a winter bed for flowers and small creatures. The bed is white and silent, and much life can hide beneath its blankets." ~Cynthia Rylant
These early days of November are marvelous days.  With the garden tucked in for her winter sleep, I can enjoy the quiet and peaceful days. 
From inside my warm and cozy home, I enjoy watching the last of the beautiful leaves fall, mornings with the frost so heavy it looks like snow, and yes, the first snowfall too.  Which, by the way, is to come our way next Monday.  It seldom is a heavy snow, just enough to let you know autumn is slowing giving way to winter.

"In November, the smell of food is different. It is an orange smell. A squash and pumpkin smell. It tastes like cinnamon and can fill up a house in the morning, can pull everyone from bed in a fog. Food is better in November than any other time of the year." ~ Cynthia Rylant

Cinnamon and raisin scones will certainly 'pull everyone from bed.'  But, they are grand at any time of day ~ in my opinion.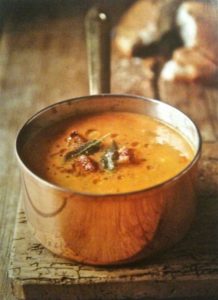 And, there is nothing which speaks warm and cozy louder than a wonderful pot of soup.  Especially if it is roasted butternut squash soup.  Visit here for the recipe.

So, dear friends, I hope you have enjoyed your visit and are now warm and cozy, ready to face the elements.  As November is a month which calls our attention to our blessings and being grateful.  Know I am grateful for your friendship, even though it may be virtual.
Wishing you quiet and peaceful early November days.  Enjoy the beauty of the earth as she begins her sleep.
And…
Stay warm and cozy!

Au Revoir,
Sandra
Images:  Victoria and tumblr