"Laughter is brightest where food is best." ~
Irish Proverb
Merry Christmas, dear friends.  And, welcome to December's 'At Table.'  Today I am sending a few recipes I have used over and over throughout the years.   Perfect for a lovely dinner shared with a few close friends or a romantic dinner for two. I promise you, warm hearts and big smiles from anyone seated 'At Your Table.'  So, let's begin.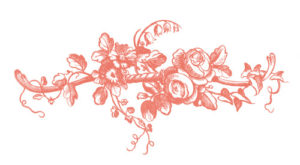 "There is no such thing as good cuisine if it is not prepared out of friendship." ~ Paul Bocuse
The first recipe is courtesy of Julia Child.  Now, while I do not claim in any way to be a master chef, I did something different to this recipe and I would urge you to go with my version.  I use chicken broth instead of water.  It adds so much flavor.  This soup is a lovely beginning to the meal.
Cream of Leek and Potato Soup
3 cups sliced leeks, white and tender green parts (about 3 nice size leeks)
3 cups peeled and roughly chopped baking potatoes, like russets
6 cups water
11/2 teaspoons salt
1/2 cup heavy cream
1/2 cup crème fraîche or sour cream 
salt and pepper to taste
fresh chives for garnish
Directions:  In a large heavy saucepan, bring the leeks, potatoes, water, and a little salt to the boil over high heat. Cover partially, reduce heat, and simmer for 20 to 30 minutes until the vegetables are tender.  Puree with a handheld immersion blender, or in batches in a food processor or regular blender.  Taste for seasonings.  This can now cool.
Whisk in the cream and reheat before serving. Top each serving with a dollop of crème fraîche or sour cream and a sprinkling of fresh chives.
Virginia Crab Imperial  
2 eggs, beaten
1/4 tsp. dry mustard
dash of white pepper
2 pounds of backfin crabmeat (yes, you read the amount correctly)
4 Tbls. chopped pimento
2 1/4 cups mayonnaise
1/2 cup grated fresh Parmesan cheese
Directions:  Preheat oven to 350.  Beat the eggs with mustard and pepper.  Add crabmeat, pimento and 2 cups of mayonnaise.  Spoon mixture into a 2-quart casserole and spread 1/4 cup mayonnaise over the top.  Sprinkle with parmesan cheese.  Bake for 20-25 minutes until lightly brown and bubbly.  Serves 8 – However, after tasting everyone will want a second helping.  
There is a note on this recipe that reads, "Guests may well prefer this to dessert!"  This recipe is from the Virginia Hospitality Cookbook and was published in 1975.  I have made it so many times, I no longer need the recipe.  At the end of the meal, the casserole dish is always empty.
Spinach Mushroom Salad
1 1/2 lbs. fresh spinach
1/2 lb. fresh mushrooms ( I use baby portabellas)
1/2 cup salad oil
 3 Tbls. white wine vinegar  
1 Tbls. grated onion (I do finely chopped onion)
 2 tsp. Dijon mustard
1 tsp. salt
1 tsp. sugar
Fresh ground pepper
4 slices bacon ~ cooked and crumbled
Directions:  Remove stems from spinach.  Wash and drain.  Tear into bite-size pieces.  Rinse mushrooms in cold water, drain and slice them.  Combine salad oil, vinegar, onion, mustard, salt, sugar, and pepper in a jar.  Shake well.  Combine spinach mushrooms and dressing in serving salad bowl.  Toss until well coated.  Sprinkle with crumbled bacon.  Note:  This recipe is from the Virginian Pilot and Ledger Star ~ Norfolk, VA (early 1970's.)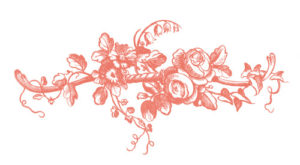 "If you're afraid of butter, use cream." ~ Julia Child
Finally, dessert.  As it is the holiday season, I am sending you something dreadfully sinful for dessert, but I do believe you will thank me.  I can already hear the ooh's and aah's.  I watched Ina Garten make this recipe several years ago and I made it shortly after watching her show.  It is wonderful, to say the least.  And, a perfect holiday cake.
2 teaspoons baking soda
8 ounces butter, softened
3/4 cup granulated sugar
4 eggs
1 teaspoon vanilla extract
2 1/2 cups all-purpose flour
1 teaspoon salt
3 1/4 tablespoons baking powder
 Sauce 
1/2 pound butter (at room temperature)  Note:  I take this out of the refrigerator the night before baking.
1 cup brown sugar (8 ounces)
1/2 cup heavy cream
1 teaspoon vanilla extract
Vanilla ice cream or whipped cream, for serving
Directions:  Preheat the oven to 350 degrees. Butter and flour two 9-inch-round cake pans or 20 muffin tins (I use baking spray with flour).
Place the dates in a large saucepan with 3 1/2 cups of cold water. Bring to boil, stirring a little to break up the dates. Then leave to simmer for 1 minute before removing from the heat. Stir in the baking soda (which will cause the mixture to bubble up).
Cream the butter and sugar together with a mixer until pale and creamy. Add the eggs, one at a time, occasionally scraping down mixing bowl. Add the vanilla extract and then the flour and salt and mix briefly to give a lumpy dough.
Next, add the warm date mixture in two batches. Scrape down the sides of the bowl in between mixing. The dough will now be quite watery but don't worry! Finally, add the baking powder (this will bubble up also).
Pour the batter evenly into the two pans or muffin tins. Bake for about 30 to 40 minutes for cake pans and about 20 minutes for muffin tins. Test if they are cooked with a small knife or toothpick, it should come out clean when cakes are done.
Meanwhile, to make the sauce, combine the butter, brown sugar, heavy cream and vanilla extract in a medium saucepan. Bring to boil and then reduce to simmer gently for a minute or two until thickened and well blended.
When the cakes are done, poke little holes all over with a toothpick, this will enable the sauce to be absorbed more easily. Pour the caramel sauce over cakes while both are still warm and leave to soak for about 10 minutes. Turn the cakes out upside-down onto serving plates (the bottom is the most sticky bit!).
Serve with vanilla ice cream or whipped cream.  And, if luck is with you there will be one remaining cake to enjoy.
Note:  I have never made this cake in muffin pans.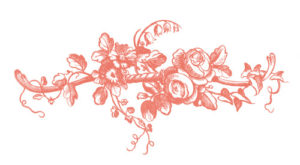 "We cook to preserve the recipes of our grandmothers." ~ Anthony Bourdain
Bon Appétit,
Sandra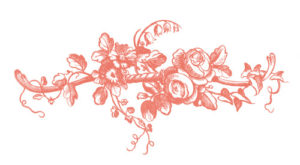 Images:  via tumblr