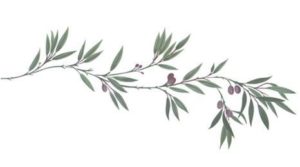 Food, like a loving touch or a glimpse of divine power, has that ability to comfort." ~ Norman Kolpas
Good morning, dear friends.  Please don't faint, you are actually seeing my 'At Table' on your screen.  It has been way too long since my last post.  However, life takes over now and again.  Anyway,  I do hope you will enjoy it.  So, find your coffee or tea and follow me to my kitchen where we will find some deliciousness. 
In a Sunday post a few weeks ago, I mentioned soup.  Since it has certainly become soup weather, therefore, the first recipe is for Corn Chowder.  Corn Chowder is a favorite in our home, I hope you will enjoy it also.
Corn Chowder
Ingredients
3 slices of bacon, cooked until crispy
1 medium to large onion, chopped
3 green onions, chop the bulbs and green tops, keep them separated
2 ribs of celery, chopped and 2-3 leaves if you have them
3 nice size potatoes, peeled and chopped (I prefer Yukon Gold)
1 ~ 15 ounce can of creamed corn
1 ~ 15 ounce can of whole corn, drained
2 cups of frozen whole corn, thawed ~ white or yellow
1 ~ 32 ounce box of chicken broth or homemade if you have it.  Possibly an extra can of broth, if needed.
1 tsp. salt – 1/4 tsp. black pepper
1 cup of heavy cream or half and half
Sour cream for serving – optional
Toasted French bread for serving – optional
In a large dutch oven add bacon and cook until crispy (I slice my bacon into small strips before cooking). Once the bacon is crispy, remove cooked bacon from the pan and all the grease except for about 2 Tbls.  Then add butter and let it melt.  To the butter, add chopped onion and the chopped bulbs of green onions, and celery.  Cover, place on medium heat and cook until tender.  Do not let them become brown.  Next, add chicken broth, potatoes, and salt and pepper.  Cover and crack the lid slightly.  Simmer on medium to low heat until potatoes are nice and tender.  Once this has cooked down slightly and all the vegetables are really tender, add all the corn and simmer for 10-15 minutes.  At this point, if you feel you need more broth, add it here.  Then, add cream or half and half.  You can use milk, but the soup won't be as creamy.  Ladle soup into bowls and add a dollop of sour cream, crumbled bacon, and chopped green onion tops. Serve with croutons or toasted French bread.
This is a wonderful meal for the busy upcoming season and perfect for a chilly evening.
"As the days grow short, some faces grow long. But not mine. Every autumn, when the wind turns cold and darkness comes early, I am suddenly happy. It's time to start making soup again." ~ Leslie Newman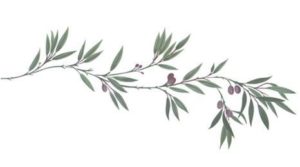 "If the divine creator has taken pains to give us delicious and exquisite things to eat, the least we can do is prepare them well and serve them with ceremony." ~
Fernand Point
My roast chicken has developed into its own through the years.  Yours probably has also.  My recipe consists of a bit of this recipe and a little of another and an important item from still another.  But, it is truly delicious.  It is promised to bring you rave reviews and is also excellent leftovers (if there are any.)
Roast Chicken
1 – 3-4 pound chicken, patted dry.  You want a nice fat chicken with plump legs.
3 lemons washed and cut in half.  These will go in the cavity of the chicken, should you have lemons remaining, cut them and place them around the chicken.
2 tsp. coarse salt
2 sprigs of fresh rosemary and thyme
1 stick of butter, softened at room temperature
4 nice carrots, cut into small pieces
3-4 small potatoes, cut in half
1 medium onion, cut in quarters
2 nice leeks, cut into small pieces
2 stalks of celery, cut into small pieces 
2 nice parsnips, cut into small pieces 
Preheat oven to 450. Sprinkle inside of the chicken with salt.  Place lemon halves, rosemary, and thyme inside of the chicken cavity.   Next, gently lift the skin at the breast of the chicken, being careful not to tear the skin, and rub the breast with butter.  Then, rub the outside of the chicken all over with butter – lots of it.  Tie chicken legs together and bend the wings under the chicken.  Place your vegetables on the bottom of your roaster, add chicken on top.  Roast until juices run clear and a meat thermometer inserted in the thickest portion of the chicken registers 170 degrees – 45 minutes to an hour.  
Remove the chicken from the oven, and baste with butter and pan juices for 5-6 minutes.  Transfer to a carving board and let rest for 10 minutes before cutting.  Cut and serve immediately.
Note:  You may use any vegetables that you like, just be sure to cut them all about the same size so that they will cook evenly.  You can also, simply roast the chicken with the lemons, rosemary, and thyme in the cavity and serve it with rice, noodles, mashed potatoes, or sweet potatoes.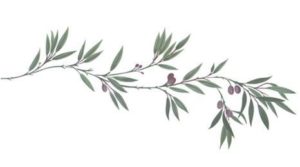 "How can you govern a country which has 246 varieties of cheese?" ~ Charles de Gaulle
9 thin slices of prosciutto
1 ~ 14-ounce package of puff pastry
Line a baking sheet with parchment paper.  Wrap Brie in prosciutto.  On a lightly floured surface, roll puff pastry to a 10-inch circle.  Place wrapped in the middle of the circle, and fold edges in neatly.  In a small bowl, beat the egg and 1 Tbls. water.  Brush pastry with the egg wash.  Refrigerate for 30 minutes.  Brush with egg wash again, and refrigerate for 30 minutes more.  Preheat oven to 425.  Using a sharp knife cut a crosshatch pattern in pastry, but don't cut through the pastry.  Bake until puffed and golden brown ~ about 20/25 minutes.  Served with warm apricot preserves and a sliced baguette, if desired.
Note:  This is a perfect recipe to prepare and serve as family and friends gather or for an L'apéro.  Should you be wondering what L'apéro means here is your answer.  L'apéro: it's not a happy hour, not a dinner, not a barbecue.   L'apéro is the part of the day when the French stop doing what they're doing and convene for a drink and nibbles on small plates. It's around the time of day when shadows get longer and the sun starts to set.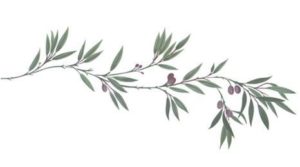 "When we no longer have good cooking in the world, we will have no literature, nor high and sharp intelligence, nor friendly gatherings, no social harmony." ~
Marie-Antoine Careme
Ina Garten's Summer Garden Pasta
This recipe is a favorite and one I have been making for years.  It is wonderful to make in the summer, especially when you have an overabundance of cherry tomatoes but, it can be made any time of year.  The original recipe calls for angel hair pasta, but any pasta is grand.  Other than being delicious, another thing I love about this recipe is you can do part of it in the morning or mid-day and finish when you are ready to begin dinner.
Ingredients
4 pints cherry tomatoes, halved ( I use 3)
Good olive oil – 1/2 cup
2 Tbls. minced garlic, about 6 cloves
18 large basil leaves, julienned and a little extra for serving
1/2 tsp. crushed red pepper flakes
1 tsp. salt
1/2 tsp. pepper
pasta of choice, 1 lb. (We like linguini)
1 1/2 cups freshly grated parmesan cheese, extra for serving
Directions
Just before you're ready to serve, bring a large pot of water with a splash of olive oil and 1 tsp. salt to a boil and add the pasta. Cook al dente according to the directions on the package (be careful – it only takes a few minutes!). Drain the pasta well (save a good cup of pasta water in case it is needed) and add to the bowl with the cherry tomatoes. Add the cheese and some extra fresh basil leaves and toss well. Serve in big bowls with extra cheese on each serving.
"The biggest challenge of being a pastry chef is that, unlike other types of chefs, you can't throw things together at a farmer's market. When you're working with baking powder and a formula, you have to be exact. If not, things can go wrong." ~ Carla Hall
While I do not claim in any way to be a pastry chef, I do love pretty pastries,

especially ones

that are completely irresistible.  I also enjoy baking them.  Therefore, I thought I would send you a couple of different pastries and hope you will give them a try.  Many may think a Madeleine is a French cookie.  Not true.  They are French but they are a tiny and very pretty cake.  They are absolutely delightful to serve with tea or a good cup of coffee.  A tray of them at a lovely tea party could not be more special.  Such things, whether for your family or for guests, convey love. 
The following recipes are easy and delicious.  Closer to the holidays, I will send a recipe for gingerbread Madeleines.  They are exquisite and make your home smell like all the wonderful scents of Christmas. 
A special note, you will need a Madeleine pan.  They are readily available through Amazon and also King Arthur Flour.
Vanilla Madeleines With Cardamom Sugar
Ingredients
2/3 cup of granulated sugar
1 tsp. good vanilla pure extract
1/2 cup unsalted butter, melted and cooled
1/4 cup confectioners' sugar
Preheat oven to 375.  Grease 2 non-stick Madeleine pans. In a large bowl beat eggs, granulated sugar, and vanilla at medium speed until fluffy, about 3 minutes.  Beat in butter.  In another bowl sift together flour, cornstarch, baking powder, and salt.  Stir flour mixture into batter with a rubber spatula.  Spoon batter into prepared pans, filling each shell almost full.  Bake until Madeleine's spring back when pressed – 10-12 minutes.  Tap Madeleines out onto a baking sheet lined with parchment paper.  In a small bowl, sift together confectioners sugar and cardamom to remove any lumps.  Sift over warm Madeleines.  These are so scrumptious served when warm with a lovely beverage of your choice. 
Note:  This recipe is from "French Cooking and Baking, Too!" Dated, January 2018.  I have made this recipe often and it always turns out perfect.  The magazine is a Hoffman Media publication, however, it is not available in their store and is unavailable through Amazon.  Perhaps, if you keep your eyes open you may stumble upon it.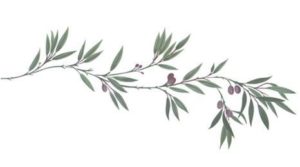 "The French approach to food is characteristic:  They bring to their consideration of the table the same appreciation, respect, intelligence and lively interest that they have for the other arts, for painting, for literature, and for the theatre." ~
Alice B. Toklas
I saved one of the best recipes for last ~ cannelés (also spelled canelés).  Should you not be familiar with canelés, these decadent little treasures originated in the Bordeaux region of France, where they remain a regional pride.  And as they should, because they are outstanding.  Perfection in a bite, as I call them,  is a delicious treat to accompany tea or coffee or to enjoy as a dessert.  When it comes to pastry, you cannot get more "classic French" than a cannelé.  Seldom found outside of France, therefore, making these little gems is a skill fallen to the hands of home cooks. 
These scrumptious little bites have a soft and tender custard center with a dark and thick caramelized crust.  They do, however, require a special mold. 
Like madeleine pans, cannelé molds and pans are readily available through Amazon and are not expensive.  When I first began making them, I ordered Silicone molds as that was what was available at the time.  After using them, I have realized I am not a real fan of silicone.  Therefore, I am considering ordering a heavier pan, currently available through Amazon and also not expensive.  However, if you consider purchasing the copper molds, I would suggest being certain you enjoy cannelés and making them, as the copper molds are pricey.
CANELÉS RECIPE (CANNELÉS BORDELAIS) ~ A Bordeaux Speciality
Ingredients
2 cups plus  2 Tbls. milk
1 Tbls. pure vanilla extract
2 whole eggs
1 egg yolk
1 cup all-purpose flour
1 cup plus 2 Tbls. sugar
1/2 cup rum plus 2 Tbls.
Instructions
 ~ Combine the milk and vanilla extract; temporarily set aside.
 ~ To a large bowl, add the eggs and egg yolk, then whisk until the yolks are broken up. Pour in the milk and vanilla mixture, then whisk again until combined.
 ~ Add the all-purpose flour and sugar, whisking until smooth and lump-free.
 ~ Add the rum and whisk again to combine. Refrigerate the batter for at least 12 hours, or overnight if possible. ( I have always refrigerated mine overnight)
 ~ The next day, preheat the oven to 440°F. If using a silicone canelé pan, place the pan on a wire, oven-safe rack (this will make transferring the pan to the oven easier). Give the batter a whisk, then use a small ladle to fill the molds with enough batter to almost reach the top of the molds.
 ~ Bake the canelés at 440°F for 20 minutes. Then reduce the heat to 300°F and bake for another 30 minutes. Finally, increase the heat to 430°F and bake for 5 minutes.
~ Remove the pan from the oven and let the canelés cool in the pan for 30 minutes. Gently pop the canelés out of their molds and serve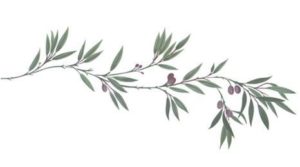 Dear friends, I thank you so much for visiting and for your patience with me.  As I said earlier, "It has been far too long since I have prepared 'At Table.'  I do love and enjoy writing these posts.   In reviewing my recipes, I always want to provide you with recipes we have enjoyed at Maison de Jardin as well as ones that are not stressful.  To me, there is a difference between a recipe with several steps and one that has enormous preparation, ingredients, and expensive cooking/baking vessels. 
That said, I promise you will not wait so long until the next 'At Table.'  I will also try and decide on a chef to feature. Talented chefs and fabulous recipes are like words on a t-shirt my friend had, "So many books, so little time."  True on chefs, recipes, and books.
So, until we meet again.  I wish you happy kitchen memories and beautiful autumn days.
Bon

Appétit,
Sandra
"Gastronomy is and always has been connected with its sister art of love." ~
M. F. K. Fisher