"Gratitude unlocks the fullness of life.  It turns what we have into enough, and more…  It can turn a meal into a feast, a house into a home, a stranger into a friend.  Gratitude makes sense of our past, brings peace for today and creates a vision for tomorrow." ~ Melody Beattie

Good morning, my friends.  Welcome to 'At Table.'  It is just so difficult for me to comprehend that the holiday season is here.  Didn't we just celebrate the daffodils?  As my mom always said, "Time marches on."  And, it certainly does.
'At Table' is about celebrating good food and making cherished memories with family and friends.  And, of course, we want holiday memories of times around the table to remain with those we love for a lifetime.
So, today I am sending along a few of our favorite holiday recipes.  If you are looking for an additional side or a lovely cake, I hope you will give these a try.  These recipes have graced our holiday table for years and they continue to receive rave reviews.  

"Good cooking carries magic in it; a house, big or little, that smells good from cooking, is the place everyone wants to be." ~ Susan Branch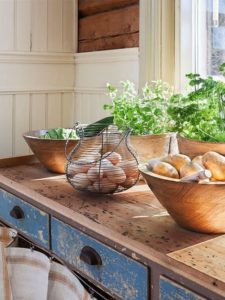 Herbed Potato Gratin
Ingredients:
1 1/2 cups (12 fl. oz./375 ml) heavy cream
1 garlic clove, minced
1 tsp.  rosemary
1 tsp. thyme
1/2 tsp. sage
Salt and freshly ground pepper, to taste
2 lb. russet potatoes
1/2 onion, thinly sliced
3 cups (12 oz.) grated Gruyère cheese
1/4 cup (1 oz.) grated Parmesan cheese
Preheat oven to 375.  Butter 11-inch gratin dish or a 9x11x2 inch baking dish ~ set aside.
In a large saucepan over medium heat, heat the following and bring just to boil, then remove from heat.  
1 1/2 cups heavy cream, 1 minced garlic clove, 1 tsp. of rosemary, 1 tsp. thyme, 1/2 tsp. sage, a pinch of salt and pepper.
Peel 2 lbs. russet potatoes and slice 1/8 inch thick.  (I use 4 medium potatoes, it is perfect.)  Arrange a third of the potato slices, slightly overlapping, in the baking dish.  Gently stir potatoes into cream mixture.  Sprinkle generously with salt and pepper.  Add 1/4 of an onion thinly sliced and 1 cup of grated Gruyere cheese.  Repeat, using another third of potato slices, salt, pepper, another 1/4 of an onion and 1 more cup grated Gruyere.  Top with remaining potatoes, salt, and pepper.  Gently press on potatoes with a spatula to compact them.  Pour remaining cream mixture over potatoes and sprinkle with another 1 cup grated Gruyere and 1/4 cup grated Parmesan.  Cover with foil and bake until potatoes are tender about 45 minutes.  Remove foil and bake until golden brown, about 20 minutes more.  Let rest 10 minutes before serving.
Cauliflower Casserole
2 large heads cauliflower
2 8oz. packages of cream cheese, softened
1 stick butter or margarine, softened
1 1/2 to 2 cups grated cheddar cheese
Grease a 9×13 baking dish and set aside.  Preheat oven to 350.
Bring cauliflower florets to boil and cook on medium/high heat until just tender.  Do not overcook. Remove from heat and drain.  In the hot pan, which cooked the cauliflower, mix cream cheese and butter.  Add the cauliflower back to the pan and with a heavy spoon, gently break apart the cauliflower into desired size florets and mix until the cream cheese and butter are completely mixed in.  Add a little salt and pepper and stir just until mixed.  Spoon mixture into prepared baking dish.  Sprinkle lightly with salt and pepper.  Top with grated cheddar cheese.  Bake until bubbly and cheese has melted about 20-30 minutes.
Applesauce Cake
Preheat oven to 350.  Grease a 10-inch tube pan and set aside.
1/2 cup shortening, I use butter.
1 3/4 cups sugar
1 egg
1 1/2 cups applesauce
1 tsp. baking soda
2 1/2 cups all-purpose flour
1 tsp. baking powder
3/4 tsp. salt
2 tsp. ground cinnamon
1 tsp. ground cloves
2 tsp. ground nutmeg
2 Tbls. dark molasses
1 tsp. vanilla
1 cup raisins
1/4 cup chopped walnuts or pecans
Cream shortening and sugar until light and fluffy.  Beat in egg.  Combine applesauce and soda; beat into creamed mixture.  Combine flour, baking powder, salt, and spices; add to applesauce mixture.  Stir in molasses, vanilla, raisins, and nuts.  Spoon batter into greased 10-inch tube pan.  Bake at 350 for 50 to 60 minutes.   Cool in pan 12 minutes and then remove from pan and cool completely on wire rack.   When cool, dust with powdered sugar.

Dear Friends, know I am wishing you and your family a most wonderful and happy Thanksgiving.  
Love each other, count your blessings, 
And remember…
"We must find time to  stop and thank the people who make a difference in our lives." ~ John F. Kennedy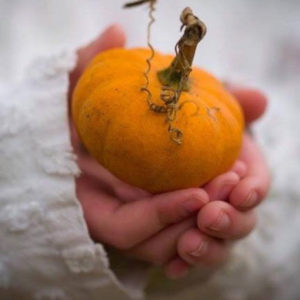 Amour,
Sandra
Images:  via tumblr