"The best gifts are tied with heartstrings."  Susan Branch
Ready or not, it is almost the first of December.  Which translates to, it is time to become busy making things merry and bright, and doing some of my 'favorite things.'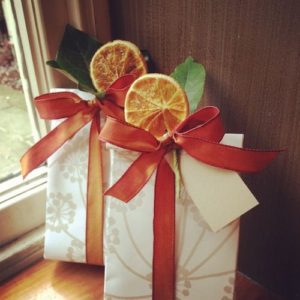 One of my favorite things is creating what I refer to as 'treasure bags.'  They hold small treasures of all sorts – made for those I love.  Perhaps I so enjoy creating them because I know how special it is to receive one. They bring out the child in all of us, as we wonder, "What is in this sweet bag?"  They are most special when they hold something homemade or handmade. So, today I am sending you a recipe for one of my favorite things to place in a treasure bag – Jezebel Sauce.  
I have made this for years.  Place it in a pretty jar, tie with a ribbon and a candy cane and you have just created a bit of magic.  If you use jelly jars, this will make several jars. But, be sure to save enough for you and your family to enjoy.
Jezebel Sauce
1 – 18 ounce jar pineapple preserves
1 – 18 ounce jar apricot preserves
1/2 cup orange marmalade
1 – 5.25 ounce jar prepared horseradish
1 Tbls. dry mustard
In a large bowl, combine preserves, marmalade, horseradish, and dry mustard.  Cover and store in refrigerator for up to 2 weeks.  Serve with cream cheese and crackers.  This is also delicious on ham biscuits.  Note:  Often, I have been unable to locate pineapple preserves.  I have substituted peach preserves and it is just as delicious.

In the spirit of the Christmas season, and because I love to create treasure bags,  I thought I would create one for you.  I am dreaming of a little bag which will hold all sorts of sweetness, perhaps a French item or two.  You know how I love all things French.  So, if you would like to win my bag of treasures, simply tell me some things  you think just may be in this little bag.  You can do so under the "Comment Section" at the bottom of this post or send an email via the "Contact Section" of this blog. All entries must be received by Sunday evening, December 3, 2017. The winner will be announced on Monday morning, December 4, 2017.  As always, I will not be the one who selects the winner.  Isn't the Christmas season the most fun?  I will be anxious to see your thoughts of what may be in this little bag!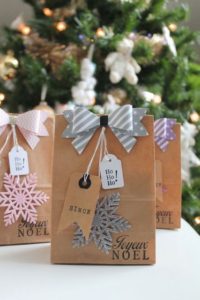 Thanks for visiting, and have a great week !
Au Revoir, 
Sandra
All photos/Pinterest