"Life is uncertain. Eat dessert first." ~ Ernestine Ulmer
Good morning, sweet friends.  As promised, here are a few recipes.  I especially wanted you to have the Gingerbread Madeleines before Christmas.  If you have madeleine pans and a wee bit of time left in this busy week, I do suggest you give them a try.  They are simply delightful and make a pretty gift for neighbors or friends.
Gingerbread Madeleines
Ingredients
1/3 cup granulated sugar

2 eggs

1/8 tsp salt

1 tsp vanilla extract

2 tbsp molasses

1/4 tsp ground ginger

1/4 tsp pumpkin pie spice ~I changed to cinnamon and use more like 1/2 tsp.

1/4 cup unsalted butter melted and cooled (plus more for pan)

1/2 cup all-purpose flour (plus more for pan)

powdered sugar to dust the madeleines with
Note:  I changed the pumpkin pie spice to cinnamon the second time I made these.  We liked it much better than the pumpkin pie spice, however, I wanted to send the original recipe.   The recipe is from Mon Petit Four ~ see link at the end of the instructions.
Instructions
Preheat the oven to 375°F. Brush some softened butter onto a 12-mold madeleine pan, then sprinkle flour into the molds. Tap out the excess flour.

With a stand mixer or hand mixer, beat the sugar, salt, and eggs together until pale yellow – about 1 to 2 minutes. Add the vanilla, molasses, and spices. Mix to combine. Scrape the bottom of the mixing bowl, then mix again to combine.

Pour in 1/3 of the melted butter and mix at low speed. Add in half the flour; continue to mix at low speed. Add another third of the melted butter – mix –  add the remaining flour – mix – and finally the last bit of butter, giving one final mix to blend everything together.

Use a tablespoon measuring spoon to scoop out 3 scant tablespoons of batter into each madeleine mold. Bake the madeleines for 9 to 10 minutes, until they spring back when gently touched on their tops.
Use a knife to gently wedge the madeleines out of the pan and onto a wire cooling rack. Let them cool completely before dusting them with powdered sugar.  I have never needed to use a knife ~ just be sure to grease and flour your pans.
Note:  This is the link to Mon Petit Four. https://www.monpetitfour.com/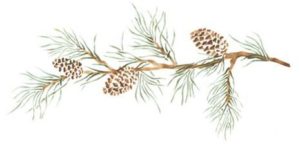 "Anyone who's a chef, who loves food, ultimately knows that all that matters is: 'Is it good? Does it give pleasure?" ~Anthony Bourdain
Once upon a time, when Mike and I did a lot of entertaining,  I enjoyed preparing a pretty punch bowl.  Place it on the dining room table with a fresh wreath around the bottom and you have something lovely, especially when it is filled with some fabulous goodness.  So, here is my recipe for Iced Mocha Cappuccino, it is quite nice for the holidays.  It is a non-alcoholic punch.  However, for those who may be interested, it is nice with a bit of Bailey's Irish Cream or Kaluha added.
Iced Mocha Cappuccino
1/2 Gallon of Rocky Road Ice Cream
1/2 Gallon of Coffee Ice Cream
1 Gallon of Whole Milk
1 cup sugar
6 cups of strong coffee – see note below
Whipped cream with a sprinkle of nutmeg to garnish
Strong Coffee – use one cup of grounds for 3 cups of water.  Brew coffee and while coffee is still hot, add one cup of sugar.  Refrigerate overnight.
Spoon ice cream into the punch bowl.  Add coffee and milk, stirring to mix.  Top with whipped cream and nutmeg.
Gooey and Cheesy Warm Bacon Dip
Gooey and Cheesy Warm Bacon Dip
Ingredients
6 ounces cream cheese, softened
2 cups sour cream
1 1/2 cups shredded cheddar cheese
4-6 slices bacon, cooked, well-drained and crumbled
1/2 cup chopped green onions ~ white and green parts.  Plus, a little extra to sprinkle on the top.
Preheat oven to 400.  Combine softened cream cheese, sour cream, cheddar cheese, bacon, and green onions.  Spoon mixture into a 1-quart baking dish and bake for 25-30 minutes, or until cheese is bubbling and hot.  Serve with crackers, veggies, or toasted baguette slices (my favorite).  
Corn Dip Recipe
Corn Dip Recipe
3 cans Mexicorn- drained

2 Cups shredded cheddar cheese

1 small can of green chiles- drained
2/3 Cup  green onion- chopped

3/4 Cup mayonnaise

1 8 oz. container sour cream

1 package dry ranch dressing mix
 Cajun Seasoning- to taste – I start with a tsp.
Combine sour cream, mayo, and ranch dressing mix. Add Cajun seasoning (the more you add, the spicier the dip)

Add corn, chiles, onion, and cheese to the sour cream mixture

Stir to combine

Cover and chill for at least two hours- overnight is preferred (the longer you chill, the better the flavor)

Serve with tortilla chips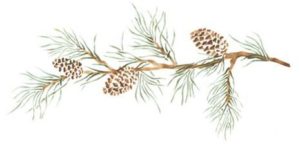 Sweet friends, may you enjoy these next few days.  Enjoy your families and friends and most of all each other.  Make wonderful memories to treasure and I hope these humble recipes will add to your joy and festivities.  
And remember. . .
"Faith is salted and peppered through everything at Christmas. And I love at least one night by the Christmas tree to sing and feel the quiet holiness of that time that's set apart to celebrate love, friendship, and God's gift of the Christ child." ~ Amy Grant
Joyeux Noel,
Sandra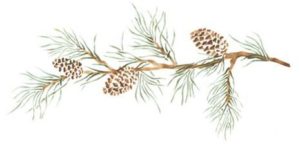 Images:  Pinterest