"One of the primary ways we connect with each other is by eating together.  Some of the connection happens simply by being in the same place at the same time and sharing the same food, but we also connect through specific actions, such as serving food to one another or making toasts:  "May I offer you some potatoes?"  "Here's to your health and happiness."  Much of our fundamental well-being comes from the basic reassurance that there is a place for us at the table.  We belong here.  Here we are served and we serve others.  Here we give and receive sustenance.  No small matter." ~ Edward Espe Brown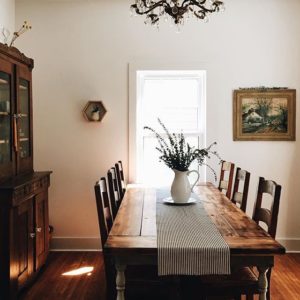 Good morning, dear friends and welcome to the January post of 'At Table.'  Today, I want to share a few recipes from Chef, Frank Stitt and what I know about this hard-working and successful man. (You will want to find your coffee and prop up your feet for this one.)  Stitt, co-owner of four winning restaurants and the author of two cookbooks, was mentioned in one of my early 'At Table' posts (September, 2019, visit here)
Frank Stitt, who is considered by many, as the Godfather of southern cuisine, was born in 1954 in Cullman Alabama.  His father was a surgeon and his mother was known as one of the best cooks in town.  Stitt developed early on, a taste for what he refers to as "the almost spiritual experience" of eating fresh, farm-raised foods.  This special taste came from the time he spent on his grandparent's farm.  The farm was a place where Jersey cows and chickens roamed and large vegetable gardens, strawberry and asparagus patches provided abundant fresh goodness.   
After graduating from high school he spent a year in Europe and then began college at Tufts University in Medford, Massachusetts.  After a couple of years, he transferred to the University of California at Berkeley, as a philosophy major. He developed an interest in cooking through the philosophical essays on food by authors such as Richard Olney.  And, while in Berkeley he worked part-time for Alice Waters at her landmark restaurant, Chez Panisse.  Food had now captured his thoughts and he made the decision to leave his studies for the kitchen. 
In 1977, just a few months before he was to graduate, Alice Waters gave him a letter of introduction to Richard Olney.  He flew to London to meet Olney and was hired as Olney's assistant.  And, as the saying goes ~ "The rest is history."  
Olney quickly recognized Stitt's passion for good food and his interest in learning the French way of cooking.  Under the guidance of Olney, he mastered the art of traditional French style cooking.  During his time in France, Olney also introduced him to other notable chefs and food writers such as Julia Child, Jeremiah Tower, and Simone Beck.  But, Stitt's interest in cooking and food did not stop here.  While continuing to work as Olney's assistant, he met with many chefs, took on menial jobs at local farms, and worked harvesting grapes in a vineyard at Draguignan in the Côtes de Provence near St.-Tropez.  It was here in France, he began working on his ideas for marrying Southern foods with French cooking styles which would set in place the tone for his famous restaurant,  the Highlands Bar & Grill in Birmingham, Alabama. 
"Those traditions that I learned about through my grandmother's farm and being at my grandparents' farm table… I think that those are the things that I feel, as a chef and a Southern chef, somewhat obligated to preserve, to talk about, and find out the best most wonderful salient things and to pass those on." ~ Frank Stitt
Following his wonderful year working with Olney in the South of France, Stitt spent a few months living and studying Italian cooking in Florence.  After which, he was ready and anxious to return to the United States and open his own restaurant.  Clearly, he could have done so in any major city of the United States.  However, he made a decision which took many by surprise.  The lure of "Sweeet Home Alabama" was great and so, he returned to his roots, deciding upon lovely Birmingham as his destination.  In November 1982, the acclaimed Highlands Bar and Grill opened. The restaurant is recognized for blending traditional Southern recipes with French techniques.
"To understand the genius of the godfather of Southern cuisine, you need to spend a day in the kitchen with him." ~ Charles Gaines
While Frank Stitt, is the co-owner and executive chef of Highlands Bar and Grill, Bottega Restaurant, Bottega Cafe, and Chez Fon Fon, all in Birmingham, Alabama. He is also a mentor to other young chefs.  Stitt has a long list of accomplished chefs that have worked for him and now have their own restaurants. He considers this more important than any of his awards.  
And speaking of awards, included among Stitt's many culinary awards are the most prestigious recognitions of the James Beard Foundation's induction into "Who's Who of Food and Beverage" and winner of "Best Chef in the Southeast."   And, the Highlands Bar and Grill was selected as the winner of the "Outstanding Restaurant in America" award in 2018.  Stitt has also been extremely involved with locally grown farm products, which has made a huge impact on the area's local food movement.
"We want this to be a respite for our guests…we want this to be a place of beauty and of rest and peace. So, if we can create a little happiness in someone's day, that's really what we strive for." ~ Pardis Stitt
Before I close, I must tell you about someone else who is most important to Frank Stitt.  And that is his wife, Pardis.  Married since 1995, Pardis focuses her attention on the 'front-of-house' operations.  She is known for her charm and attention to detail, which many say is evident from the moment you walk into the restaurant.  One is immediately seduced by the warm and inviting atmosphere.  According to Frank Stitt, "Without her, the Highlands is not the Highlands."  
"This was a natural relationship for us. I mean this is not something~it's not a contrived situation. It's just, this is our life." ~ Pardis Stitt
"Our food tells us where we came from and who we have become…"  ~ Bill Neal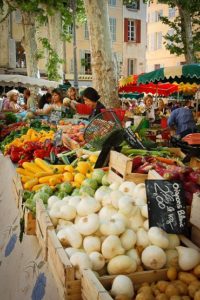 Have I had the marvelous opportunity of visiting any of Frank and Pardis Stitt's outstanding restaurants?  The answer is no, but I certainly hope to.  However, I know there are fellow bloggers who have enjoyed this lovely pleasure and one is Pam of  "Everyday Living"   Actually, Pam lives close enough to visit often ~ such a lucky girl.
And now,  finally what you have been waiting for ~ a few of Chef Stitt's recipes.  Listed below are a few favorites.  I would encourage you to pick up a copy of Stitt's book, Southern Table.
From Frank Stitt's Southern Table: Spicy Baked Oysters with Caramelized Onions
Serves 4
"This is so simple, yet there is an almost magical explosion on the palate when briny oysters collide with sweet onions, salty pork and spicy hot chile. Cover the oysters with the caramelized onions and treat everything else with discretion, adjusting the amounts to suit your own taste. Less is more. More is dangerous."
1 tablespoon olive oil
2 onions, quartered and thinly sliced
Kosher salt and freshly ground black pepper
Rock salt for serving
24 oysters (such as Apalachicola, bluepoint, Pemaquid, Chesapeake or Malpeque) shucked and left in the bottom shells
8 tablespoons (1 stick) unsalted butter
Coarsely ground dried hot chile or cayenne pepper to taste
6 or 7 very thin slices pancetta, cut into 24 1-1/2-inch squares, or 6 slices bacon, preferably center-cut, cut into 4 pieces each
1 cup medium-coarse bread crumbs
Preheat the oven to 450°F.
Heat the oil in a medium skillet over medium-high heat. Add the onions and cook, stirring often, until golden, about 15 minutes. Season with salt and pepper and set aside. Make a bed of rock salt on a baking sheet and arrange the oysters on top. Top each with a little of the sautéed onion-just enough to cover. Place a teaspoon of butter and a good pinch of chile on each, then top with a square of pancetta (or bacon) and a scattering of bread crumbs to finish.
Bake until the pancetta is slightly crispy, the bread crumbs golden and the oysters heated through, 10 to 12 minutes.
Grilled Figs with Country Ham, Walnuts, and Lemon-Mint Cream – Serves four.
N
otes from Stitt: "Richard Olney was the inspiration for this dish. He loved figs more than any other fruit and was especially fond of their affinity with cured ham. The lightly charred and salty flavor of grilled prosciutto is in perfect contrast with the sweetness of the warm and tender fig. When making this simple recipe, use only the freshest ingredients: perfectly ripe figs, the finest prosciutto, and new-crop walnuts. The smoky ham combined with the just-beginning-to-warm, plump fig is one of the sexiest bites ever."  
The Sauce:  Juice from 1 1/2 lemons,
1/2 cup heavy cream, kosher
salt and freshly ground black pepper to taste, a handful of mint leaves, plus sprigs for garnish.
To prepare the sauce, finely chop the mint leaves and place in a mortar. Add the lemon juice and pound to a paste with the pestle (or mash into a paste with a wooden spoon in a small bowl.) Strain into a medium bowl, add the cream, salt, and pepper and stir to incorporate. (The acidity of the lemon juice will thicken the cream.)
The Figs
8 ripe Black Mission figs
16 walnut halves
16 very thin slices prosciutto*
4 fig leaves for serving (optional)
*Note: Do not be tempted to remove the flavorful fat from the prosciutto. The perfect slice of prosciutto has one edge with some of the white fat left intact.
Prepare a hot grill.
To prepare the figs. Halve the figs and place a walnut half on the cut side of each. Wrap a slice of prosciutto around each fig half, only slightly overlapping the ends.
Grill the figs, add garnish and serve. Char the figs on the hot grill for about 30 to 45 seconds per side. The figs should be just warmed through and the prosciutto crisp in parts. Place the figs on small plates or a platter, atop the fig leaves if using, and serve with a bowl of the mint cream. Garnish with sprigs of mint on the side.
Corn Bread ~ From Frank Stitt's Southern Table
Ingredients
2 cups self-rising yellow cornmeal (or substitute 2 cups regular cornmeal plus 1 teaspoon baking powder, 1 teaspoon baking soda, and 3/4 teaspoon salt)
1/2 cup all-purpose flour
3/4 cup whole milk
3/4 cup buttermilk
Scant 1/2 cup rendered bacon fat, 7 tablespoons unsalted butter melted, or scant 1/2 cup vegetable oil (or a mixture)
1 extra-large egg, lightly beaten
Preheat the oven to 450°F.  Preheat an 8- to 9-inch cast-iron skillet in the hot oven.  Place the cornmeal and flour in a large bowl and stir in the milks a little at a time, mixing with a large wooden spoon. The batter will be quite loose.  Meanwhile, add the bacon fat to the preheated skillet, return it to the oven, and heat until the fat is very hot, about 5 minutes.  Remove the skillet from the oven. Pour all but 1 tablespoon of the hot fat into the cornmeal mixture and stir to combine. Add the egg and stir to combine. Pour the cornmeal mixture into the hot skillet and immediately place it in the oven. Bake for 20 to 25 minutes, until golden brown. Remove from the oven and unmold. Serve hot.
*And, last but certainly not least, my most favorite.  There isn't aren't enough good things I can say about this recipe.  You absolutely must give it a try!
Frank Stitt's Shrimp and Stone-Ground Fontina Grits
Ingredients
1/4 cup minced green onion
1/4 cup minced red bell pepper
3/4 cup halved grape tomatoes
2 tsp. minced fresh chives
1 pound peeled and deveined medium  fresh shrimp
2 Tbls. fresh lemon juice
Stone-Ground Fontinia Grits (recipe follows)
Garnish,  fresh dill, fresh thyme, chopped fresh chives, and sliced green onion
In a large skillet, melt 2 Tbls. butter over medium-high heat.  Add shallot, green onion, and red bell pepper;  cook, stirring frequently, for 4-5 minutes or until vegetables are tender.  Add tomatoes, thyme, and chives; cook, stirring constantly, for 22 minutes.  Add shrimp, and cook for 1 to 2 minutes or until shrimp begin to turn pink.  Remove pan from heat, and spoon mixture into a large bowl, cover and keep warm.  Add wine and lemon juice to skillet.  Cook over medium-high heat until the mixture is reduced by half.  Remove skillet from heat.  Whisk in butter, 1 Tbls. at a time, whisking until butter is melted after each addition.  Return shrimp mixture to skillet, and cook over medium heat, stirring constantly until shrimp are pink and firm.  Divide shrimp mixture evenly among serving bowls.  Using a small knife, unmold grits on top of each serving.  Garnish with dill, thyme, chives, and green onion if desired.
5 cups chicken broth
1/4 tsp. salt
1 cup stone-ground yellow grits – you definitely want stone-ground
1/2 cup heavy whipping cream
1 1/2 cups shredded fontina cheese
In a medium Dutch oven, bring broth and salt to a boil.  Slowly add grits, stirring constantly.  Reduce heat, and simmer, stirring frequently, for 30 minutes.  Add cream, and cook, stirring frequently, for 10 to 20 minutes or until grits are very thick.  Stir in cheese.  Spoon grits mixture evenly into buttered ramekins,  let stand 30 minutes or until set.
Dear friends, I hope you have enjoyed your visit 'At Table,' and will try some or all of Chef Stitt's recipes. Although this post is rather long, please understand, there was much more I could have shared. Frank and Pardis Stitt are amazing people.  A post could be written just about Pardis, her many accomplishments, contributions to the community, and her Persian background. (She and her family immigrated to the United States before the Islamic Revolution of 1979.) But most of all, I could not in good conscience, have shared Frank Stitt's recipes without telling you a little about him.
Know I thank you for your visit. 
And…
I wish you happy times in the kitchen and beautiful moments ~ 'At Your Table.'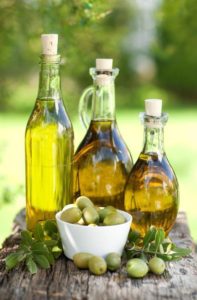 "Yes!" he said. "That's what we're all after ~ a place that makes people feel good, that gives them a respite from all the horrors of the world with the happiness and comfort of good food. That's the Holy Grail." ~ Frank Stitt
Bon Appétit,
Sandra
Images:  Highlands Bar and Grill.com, tumblr, and Pinterest