"Oh, I adore to cook.  It makes me feel so mindless in a worthwhile way." ~ Truman Capote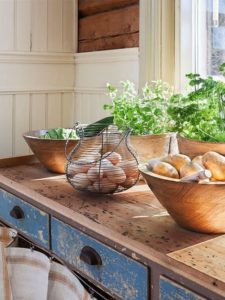 Happy day, everyone!  I hope all of you have been enjoying these summer days, they do seem to pass so quickly this time of year.
I realized the other day, it has been quite a while since I have sent you any recipes.  Therefore, I will correct that this morning.  I am sharing a few scrumptious, as well as easy, recipes which I have recently prepared and thought you may enjoy.
My first two recipes are from August 2018, issue of Cook's Illustrated.  It is a wonderful magazine if you enjoy cooking.  

Braised Cod Provençal
Note:  Thick, meaty fillets of halibut, snapper, bluefish, monkfish, and sea bass are all good substitutes for the cod fillets.  However, you must have nice crusty bread to soak up all the extra sauce, which is almost as good as the fish.
2 Tbls. extra-virgin olive oil, plus a little extra for drizzling
1 onion, halved and sliced thin
1 fennel bulb, stalks discarded, bulb halved, cored, and sliced thin
salt/pepper
4 garlic cloves, minced
1 (14.5-oz.) can diced tomatoes, drained
1/2 cup dry white wine
1 tsp. minced fresh thyme
4 (6 -8-oz.) skinless cod fillets
2 Tbls. minced fresh parsley
Heat oil in a 12-inch nonstick skillet over medium-high heat until shimmering.  Add onion, fennel, and 1/2 tsp. salt and cook until vegetables have softened about 5 minutes.  Stir in garlic and cook until fragrant, about 30 seconds.  Stir in tomatoes, wine, and thyme and bring to simmer.
Season cod with salt and pepper.  Nestle cod into skillet and spoon some of the sauce over the top of each fillet.  Cover, reduce heat to medium-low and cook until cod flakes apart when gently prodded with a paring knife – about 10 minutes.  I cooked for almost 20.
Transfer cod to plates.  Stir parsley into sauce and taste for needed salt or pepper.  Spoon sauce over cod and drizzle with extra olive oil before serving.  I served with a garden salad.

Crab Louis Salad
Note:  According to the culinary research experts of Cooks Illustrated the first Crab Louis type salad was on the menu of a restaurant in San Francisco, named the 'Old Poodle Dog,' founded in 1849.
Dressing
1/2 cup mayonnaise
1/4 cup sour cream
1/4 cup finely chopped green bell pepper ( I used a red pepper, I feel they are sweeter)
2 Tbls. chopped pitted green olives
2 Tbls. chili sauce (do not substitute ketchup)
5 tsp. lemon juice
2 tsp. chopped fresh tarragon
1/4 tsp. salt
1/4 tsp. pepper
1/8 tsp. cayenne pepper
Salad
1 pound good quality fresh backfin crabmeat
2 heads Bibb lettuce, torn into 1 1/2 inch pieces
7 1/2 ounces  of grape tomatoes, halved
3 Hard-cooked eggs, quartered
1 ripe avocado, halved, pitted, quartered, and sliced thin
For the dressing:  Whisk all ingredients together in a bowl.
For the salad:  Gently toss crabmeat with 1/2 cup of the dressing in a bowl.  Mound lettuce onto a serving plate.  Arrange tomatoes, eggs, and avocado around lettuce.  Top lettuce with the dressed crab and serve with remaining, 3/4 cup dressing alongside.  Serve with a nice crusty bread.

Crème Brûlée ~ Without a Torch
This recipe is easy and I have had it for so many years, I don't remember where exactly it came from.
Note:  This  will make 4 (8-oz.) ramekin servings
For the Custard
5 large egg yolks
1/2 cup sugar
2 cups heaving whipping cream
1 tsp. good vanilla extract
dash of salt
For the Topping
1/4 cup sugar
Position a rack in the middle position of your oven.  Preheat the oven to 325.  Have your ramekins and a large casserole pan off to the side and ready for use.  (I use a 9x3x12 baking dish to hold the ramekins.)  
In a large bowl, whisk the egg yolks and 1/2 cup sugar. Whisk vigorously until the mixture becomes creamy, cohesive and lemony in color. Add the cream, vanilla, and salt. Whisk until smooth and combined. 
Carefully divide the mixture between your four ramekins. It should fill them about 2/3 to 3/4 full. If your ramekins have bubbles on the sides, try to pop them with the side of a spoon.
Pour about 1/3 inch of water in your baking pan. Place the ramekins in the water, so that the sides are submerged. The water should come about halfway up the ramekins. If the water level is too low, gently pour more water in the side of the pan, avoiding sloshing water into the ramekins. 
Place the baking pan with the ramekins in the preheated oven. Bake for 45 minutes to 1 hour (in my oven 1 hr. 10 min.), checking every 5 minutes after the 40-minute mark. The cook time can vary depending on the thickness of your ramekins and oven. You're looking for the custard to be mostly "set" with a little jiggle in the middle. Remove the pan from the oven, and gently remove the ramekins from the hot water by lifting with a spatula. Set on a wire rack to cool for about 10 minutes, then transfer to the refrigerator to cool for about an hour. You want the custard to be completely set before moving forward.
Near the end of your cooling time, set the oven to the broil setting. Place the ramekins on a baking sheet.  Make sure that the tops of your custards are free of condensation (their naturally moist texture is fine, but you don't want any beads of moisture). If needed, gently blot the tops with a clean paper towel. Sprinkle the remaining sugar over the tops of the custards.
Place the baking pan in under the broiler for 3-5 minutes, monitoring closely, or until the sugar has melted into a satisfyingly crispy, browned crust. Enjoy your perfect crème brûlée!

I hope you will enjoy these recipes, my husband gave them outstanding reviews.  Give them a try~ you will make Julia proud!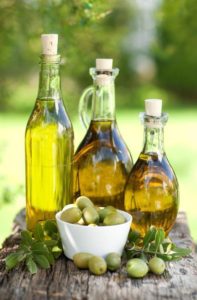 Bon Appétit!
Au Revoir,
Sandra
Note:  Images ~ (Via Tumblr) Unless otherwise stated, I do not claim ownership of these photos. These photos are the work of tremendously talented people.  I simply compiled them for your enjoyment.