"When someone cooks for you, they are saying something.  They are telling you about themselves:  Where they come from, who they are, what makes them happy." ~ Anthony Bourdain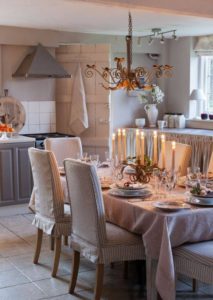 Good morning, everyone.  Welcome to 'At Table.'  I know I have written about Richard Olney in the past. (visit here)  However, today I would like to share recipes from a different and wonderful cookbook of his, "Richard Olney's PROVENCE The Beautiful Cookbook."  This cookbook is divided into regions of Provence with recipes from the specific regions. And no food writer knows Provence and the regions better than Olney.  The book is a treasure.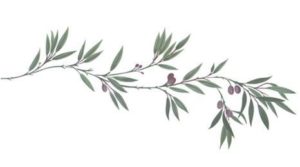 "When you cook, you never stop learning.  That's the fascination of it all." ~ James Beard
The first recipe I am sharing is a Zucchini Omelet.  Onley tells us, "Throughout Provence flat omelets are commonly called crespéou."
Crespéou Aux Courgettes ~ Zucchini Omelet ~ Serves Four
About 3/4 pound of small, firm zucchini (courgettes)
5-6 Tbls. olive oil
3 Eggs
Freshly ground pepper
Large pinch of fresh flower buds and tender leaves of sweet marjoram, finely chopped (if you do not have fresh use about 1/2 tsp. of dried)
1 Tbls. unsalted butter, chilled and diced
1/4 cup freshly grated Parmesan cheese (I use a little more)
Preheat oven to broil.  Remove the stem of the zucchini.  Depending on the size, cut the zucchini crosswise in thirds; if they are large split them in half lengthwise first.  Pass them through the medium blade of a mouli-julienne or a food processor fitted with a shredding disk.  Layer the shredded zucchini in a mixing bowl, sprinkling each layer generously with salt, and leave for 30 minutes.  Then pick up the mass and squeeze repeatedly between both hands to rid it of its water.
Warm 2 Tbls. of the olive oil in a frying pan over high heat.  Add the zucchini and toss often, stirring and breaking it up with a wooden spoon when necessary, for 2-3 minutes.  Remove from heat.  Combine the eggs, pepper to taste, marjoram, and butter in a bowl and break up with a fork, whisking only enough to mix the whites and yolks.  Add the sautéed zucchini, stirring and beating with the fork at the same time to disperse the heat throughout the mass of eggs.  Select an omelet pan measuring 11 inches at the top and 8 inches at the bottom.  Warm the remaining 3 Tbls. olive oil in the pan, rotating the pan to coat the sides.  Pour in the zucchini mixture and stir, or swirl, the mixture with the back of the fork without touching the bottom or sides of the pan.  Smooth the surface with the fork, cover the pan and lower the heat for a minute or so.  Sprinkle with the cheese, taking care that none touches the sides of the pan, and push the pan beneath the hot broiler until the cheese is melted and the center is no longer liquid but not quite firm.  Slip the omelet onto a round platter and serve, hot or tepid, cut into wedges.
Note:  This is also lovely with thyme or tarragon, replacing marjoram.  Serving with a salad and some crusty bread, this makes a perfect summertime supper. Or, anytime supper.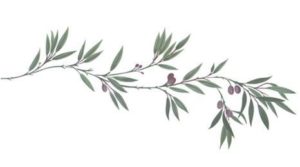 "The fact is that it takes more than ingredients and technique to cook a good meal. A good cook puts something of himself into the preparation ~ he cooks with enjoyment, anticipation, spontaneity, and he is willing to experiment." ~ Pearl Bailey
This next recipe for Stuffed Pork Chops is a gem.  I hope you will give it a try.  Also, Olney says, "These chops are sumptuous served with crêpes."  I have never served this with crêpes, but you may want to give it a try.
Côtes De Porc Farcies ~ Stuffed Pork Chops ~ Serves four
For the Stuffing:
1 Tbls. olive oil
1 medium onion, finely chopped
2 oz. mushrooms, chopped ~ I use Baby Portabellas
small pinch of Provençal mixed herbs (see notes at the end of this post)
1 clove of garlic, minced
a few drops of fresh lemon juice
Salt and freshly ground pepper and about 1/2 tsp. nutmeg
a good handful of fresh bread crumbs
1 egg
*******************************************************************************
4 double-rib pork chops, trimmed of fat except for thin layer of back fat
Note: You may have to ask your butcher to cut the double-ribbed chops.
salt and freshly ground pepper
2 Tbls. olive oil
2-3 Tbls dry white wine
*********************************************************************************
To prepare the stuffing, warm the olive oil in a frying pan over low heat.  Add the onion and cook gently until softened but not colored, about 10 minutes.  I also add a pat of butter.  Add the mushrooms, raise the heat and sauté until nearly all the liquid released from the mushrooms evaporates, about 5 minutes.  Add the herbs, minced garlic, lemon juice, salt, pepper, and nutmeg to taste.  Empty into a bowl and let cool for a few minutes.  Add the bread crumbs and egg, and, using your hands, mix thoroughly.  Using a small sharp-pointed knife, pierce the back of each chop deeply, 3/4 inch from the spine end to 3/4 inch from the tip, to form a pouch.  Divide the stuffing equally among the pouches and stuff them.  Close each opening with a pair of crossed toothpicks.  Season the chops to taste with salt and pepper.  
Warm the olive oil in a heavy sauté pan over medium heat.  Add the chops and brown, turning once, over moderate heat, 7-8 minutes on each side.  Cover and cook over very low heat until the chops are tender, about 45 minutes.  Turn the chops in their juices several times, if the juices appear to be drying up, add some of the wine once, or as often as necessary.  
Serve the chops with cooking juices spooned over the top.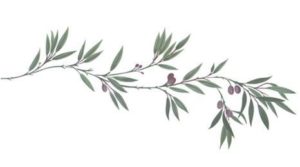 "Good food is very often, even most often, simple food." ~ Anthony Bourdain
Tian De Lait ~ Provençal Custard
According to Olney, "This is the ancestor of all set custards.  Serve it hot, tepid, or cold with little cookies."  I like to serve it cold with fresh fruit and in the winter, if you can find juicy pears, it is a special treat.
4 cups milk
1 cup sugar
4 whole eggs plus 6 egg yolks
1/4 cup dark rum
Preheat oven to 300.  Pour milk into a saucepan and warm over medium heat.  Stir in the sugar and continue to stir until a boil is almost reached, then remove from the heat.  Leave to cool for a few minutes.
In a mixing bowl whisk together the whole eggs and the egg yolks.  Slowly add the milk, whisking constantly.  Whisk in the rum.  Pour into a baking dish (I use a round casserole dish) and bake until the custard is no longer liquid at the center, the timing depends upon the size of the dish you use and the depth of the custard.  But it usually bakes for 30-40 minutes.  Test for doneness by touching the center with your fingertip; it should be firm.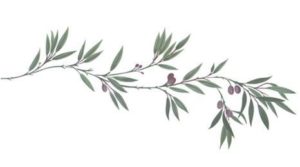 Dear friends, thank you so much for your visit and I hope you have enjoyed your time 'At Table.'  Remember, should you have any questions about any of the recipes don't hesitate to contact me.  I would enjoy hearing if you give them a try and how you liked them.  
Know I wish you and yours special times at your table. 
Happy Cooking and stay well!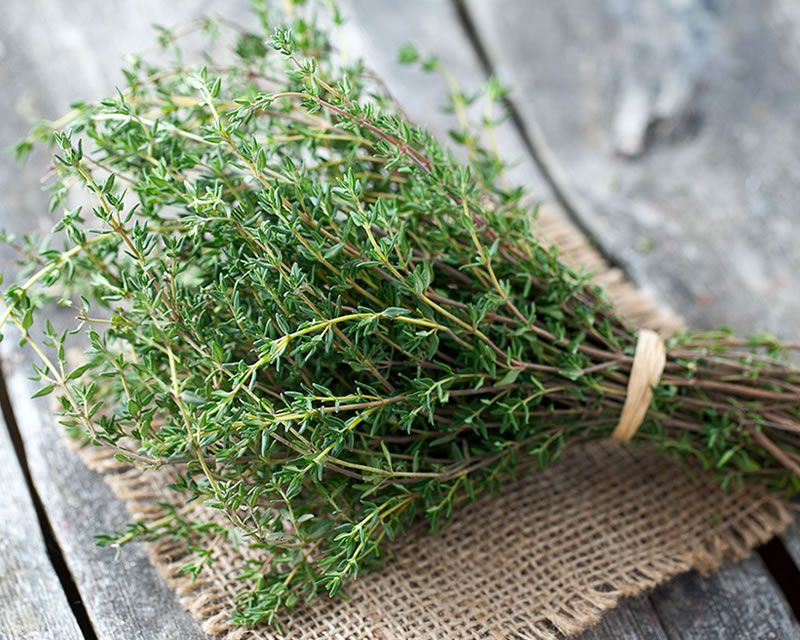 Do you smell the fragrance from the thyme?
"The
 heart of hospitality is about creating space for someone to feel seen and heard and loved. It's about declaring your table a safe zone, a place of warmth and nourishment." ~
Shauna Niequist
Bon Appétit,
Sandra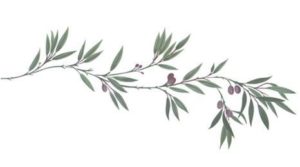 Notes:  
Provençal Mixed Dried Herbs
A good mixture of these dried herbs is thyme, oregano, savory, and marjoram.  I just measure equal parts of each, mix well and store in a jar for use.
Images: Pinterest and Tumblr