"It isn't obvious yet, the earliest signs are ever so slight.  Still, there is a soft feel to the air and the first subtle smell of change ~ That scent of seasons shifting, moving from one into the next."~ Neva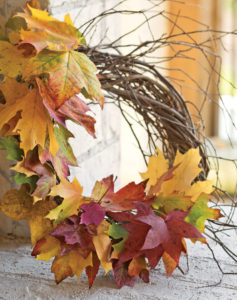 Good morning dear friends.  Can you actually believe it is September?  Beware, we will blink and it will be Christmas.  Even though the seasons seem to pass so quickly, I do love the change and feel blessed to live in an area where we truly enjoy all four seasons.  And, I will tell you, "I am at the stage of my life where I am not interested in rushing anything." 
I want to savor the beauty of each day, watch the leaves dance as the wind blows them about, marvel at the changing light in the garden, listen to the crows chattering, dream about a long winter with my splendid stack of books, and appreciate the 'changing seasons.'  All, while enjoying wonderful cups of tea ~ taking time to be.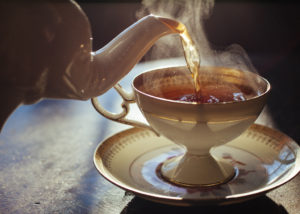 And a marvelous cup of tea, in a beautiful china cup, on a chilly autumn day is truly something to be savored. 

"Ah, September! You are the doorway to the season that awakens my soul." ~  Peggy Toney Horton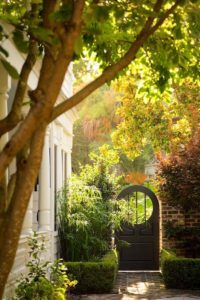 As autumn approaches, I believe there are subtle changes that occur within each of us.  Our hearts begin to dream of many things.  Such as, dressing our homes for the season, a special gathering to host, or a few new recipes to try.   Whatever one may be dreaming, the slower pace and beauty of autumn provides the necessary inspiration to turn these dreams into special moments. 

"The little road says go, the little house says stay; and O, it's bonny here at home…" ~ Josephine Preston Peabody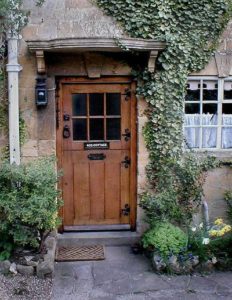 Box Cottage
When autumn arrives in all her glory, does the "little road" beckon you to go, but your sweet home is tugging at your heart to stay?  And, who wouldn't want to stay in this charming home, after all, it has a name ~ 'Box Cottage.'  You know how I feel about homes with names.  They stand a little taller simply because their owner decided to show them an extra bit of love and give them a name.  Anyway, to me, there is just something special about being at home in the fall.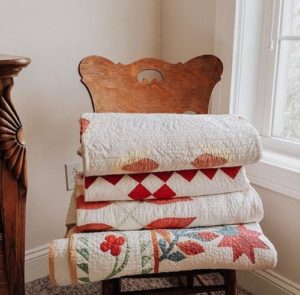 A stack of love waiting to keep you warm.
I enjoy decorating our home for fall and making preparations for the cooler months ahead.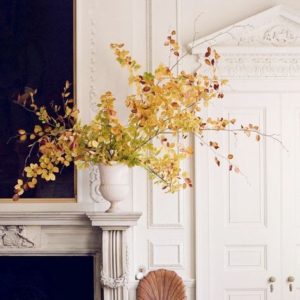 Something as simple as a few branches of autumn leaves in a vase, adds beauty and charm to a room.  And, they make me smile.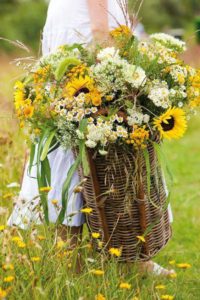 Or, enjoying a warm afternoon gathering the last wildflowers ~ always such a treat.
"To say it was a beautiful day would not begin to explain it. It was that day when the end of summer intersects perfectly with the start of fall." ~ Ann Patchett

"Autumn asks that we prepare for the future ~ that we be wise in ways of garnering and keeping. But it also asks that we learn to let go ~ to acknowledge the beauty of sparseness." ~ Bonaro W. Overstreet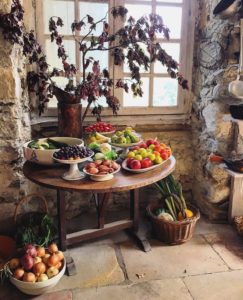 Fruit and vegetables 'put by' in the cellar.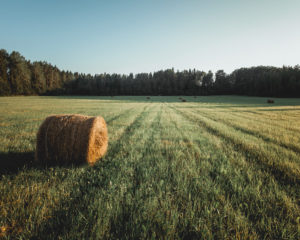 The raw and simplistic beauty of hay in a perfect meadow.  Oh, how I wish I had words to describe the smell of fresh cut hay.

"Food, like a loving touch or a glimpse of divine power, has that ability to comfort. ~ Norman Kolpas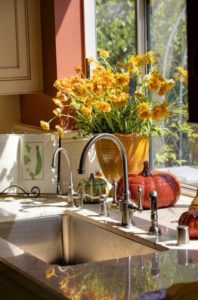 I thoroughly enjoy cooking and love to be in the kitchen on an autumn day, especially if it is raining.  Preparing something wonderful for our loved ones is such a joy.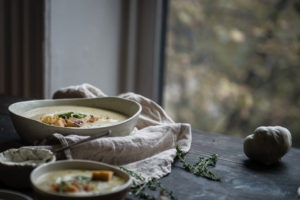 A simple, but marvelous soup can elevate ordinary to extraordinary.  Try my butternut squash soup recipe, visit here.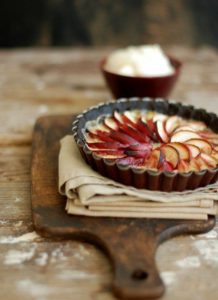 And, when followed by a lovely sweet treat  ~ you have perfection. I believe you may enjoy my recipe for a rustic cranberry-pear galette, visit here.  

Most of all, during this glorious season of autumn.  
"Everyone must take time to sit and watch the leaves turn." ~ Elizabeth Lawrence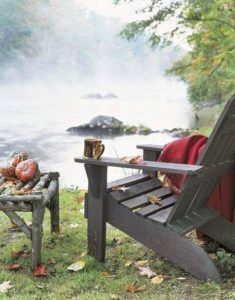 "Try to remember when life was so tender
When no one wept except the willow.
Try to remember when life was so tender
When dreams were kept beside your pillow.
Try to remember when life was so tender
When love was an ember about to billow.
Try to remember and if you remember

Thanks for visiting.  Know how much I appreciate you.
Wishing you a beautiful and slow September! 
Au Revoir,
Sandra
Notes:  "Try to Remember" ~ Lyrics written by, Harvey Schmidt and Tom Jones
Photos:  Tumblr and Pinterest ~ I do not claim ownership to these photos. These photos are the work of tremendously talented people, I have compiled them for your enjoyment.