"This is a brief life, but in its brevity it offers us some splendid moments, some meaningful adventures." ~ Rudyard Kipling
Good morning my friends.  I would like to invite you to join me for a visit to 'At Table."  One, I hope you will enjoy.  
As you can see, this post is about Anthony Bourdain.  Now, you may or may not be a fan of his, however, he was truly a mega talent.  Although, there have been times when I was watching his show I would think, "Did he really say that?"  Putting aside his choice of words, he was not only a culinary genius but was also a gifted author, a devoted father to his little girl, a loyal friend, and was generous to a fault.  So, do find your coffee/tea, and let me share a little of what I have learned about this acclaimed chef, who truly was an exceptional man.  Perhaps, you may gain a greater respect for him.  Most of all, I hope you will take away how very much he wanted us to not be afraid of other cultures, and to appreciate and respect our differences.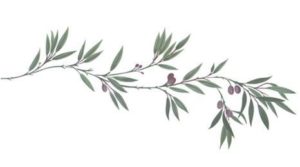 "Cooking is a craft, I like to think, and a good cook is a craftsman ~ not an artist. There's nothing wrong with that: the great cathedrals of Europe were built by craftsmen ~ though not designed by them. Practicing your craft in expert fashion is noble, honorable and satisfying." ~ Anthony Bourdain
Anthony Bourdain was born on June 25, 1956, in New York City and raised in suburban New Jersey.  For two years he attended Vassar College where he developed a love of literature and writing which would serve him well throughout his life.  While in college he worked in various restaurants serving mostly as a dishwasher. In his last restaurant of part-time employment,  he was in the position of line cook but he quickly learned he needed to further his skills if this was indeed what he was going to do.  Therefore, he was off to the Culinary Institute of America in Hyde Park, New York, graduating in 1978.
Following culinary school, he spent more than two decades working in professional kitchens.  He first established his culinary career when he became the executive chef at Brasserie Les Halles. After his article "Don't Read Before Eating This" appeared in The New Yorker to raves in 1997, Bourdain moved from one high-profile culinary project to the next, including television shows,  A Cook's Tour and Anthony Bourdain: No Reservations. He also wrote several books, including Kitchen Confidential: Adventures in the Culinary Underbelly.  This book was his best-selling memoir and stemmed from an article he'd written for New Yorker magazine about life behind the scenes in restaurant kitchens.  His articles and essays have appeared in such noted newspapers and magazines as, The New York Times, The New Yorker, The Los Angeles Times, The Times of London, The Observer, Gourmet, Maxim, and Food Arts.  Anthony Bourdain was generally acknowledged as one of the most influential contemporary chefs in the world.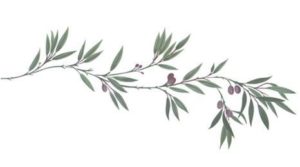 "Travel isn't always pretty.  It isn't always comfortable.  Sometimes it hurts, it even breaks your heart.  But that's ok.  The journey changes you, it should change you.  It leaves marks on your memory, on your consciousness, on your heart, and on your body.  You take something with you.  Hopefully, you leave something good behind." ~ Anthony Bourdain
Anthony Bourdain in Cuba
Bourdain traveled to the far corners of the world and to cities and towns all over the United States.  His schedule was insane, but he loved meeting people and hearing their stories.  In one of his countless interviews,  he said,  "Meals make the society, hold the fabric together in lots of ways that were charming and interesting and intoxicating to me.  The perfect meal, or the best meals, occur in a context that frequently has very little to do with the food itself."
Anthony Bourdain with two miners in a coal mine in McDowell County, West Virginia.
He even made it to "Wild and Wonderful West Virginia."   For those of you who may not be familiar with West Virginia, the town he visited, Welch, is a small town in McDowell County located in the extreme southern part of our state.  It is coal country.  The people there are hard-working, truly know the value of a dollar, are loyal, go to church on Sundays, and will gladly share with anyone what they have.  The following were Bourdain's thoughts about McDowell County,  "Here, in the heart of every belief system I've mocked or fought against, I was welcomed with open arms by everybody.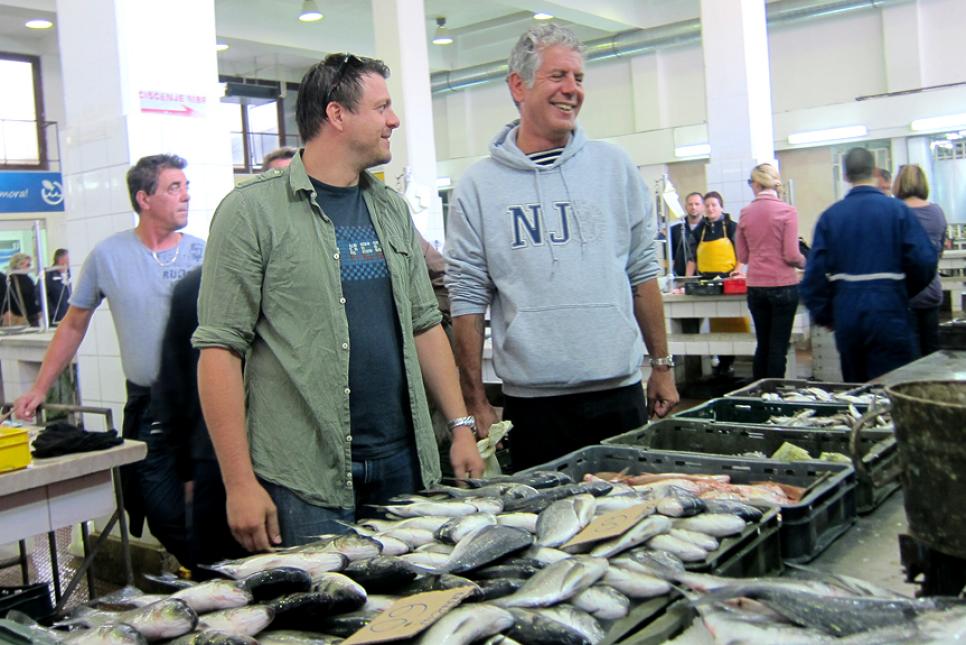 Anthony on an episode of  "Travel Chanel" in Croatian fish market.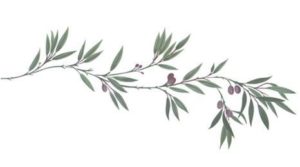 "I do think the idea that basic cooking skills are a virtue, that the ability to feed yourself and a few others with proficiency should be taught to every young man and woman as a fundamental skill, should become as vital to growing up as learning to … cross the street by oneself, or be trusted with money." ~ Anthony Bourdain
Bourdain preparing what he called, "Sunday gravy."  Better known as pasta sauce.
A few of Bourdain's thoughts about cooking.
"No amount of restaurant food can replace home cooking."
"When someone cooks for you, they are saying something.  They are telling you about themselves:  where they come from, who they are, what makes them happy."
"I like butter. I like a lot of butter." 
"Good food is very often, even most often, simple food,"
"To me, life without veal stock, pork fat, sausage, organ meat, demi-glace, or even stinky cheese is a life not worth living."
"What nicer thing can you do for somebody than make them breakfast"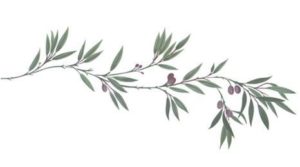 "Nothing great was ever achieved without enthusiasm." ~ Ralph Waldo Emerson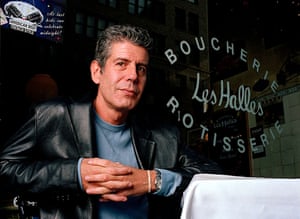 Photo from, "The Guardian."
Anthony Bourdain was gifted with an abundance of enthusiasm.  He tried with everything in him to bring us together and to make the world a sweeter place.  The photo above was taken in a place he loved, Brasserie Les Halles, where he was the executive chef.
"Few things are more beautiful to me than a bunch of thuggish, heavily tattooed line cooks moving around each other like ballerinas on a busy Saturday night. ~ Anthony Bourdain
Chef Bourdain was inducted into the James Beard Foundation Who's Who of Food & Beverage in America in 2008. He has won numerous James Beard awards, Emmys, a Clio, Critics Choice awards, a Peabody, and a Webby award for his writing and television series. At the 2019 Creative Emmy Awards, Chef Bourdain received two awards posthumously for Outstanding Writing for a Nonfiction Program and Outstanding Informational Series or Special for Anthony Bourdain: Parts Unknown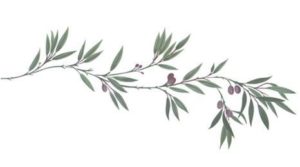 "You learn a lot about someone when you share a meal together." ~ Anthony Bourdain
Éric Frank Ripert was Anthony Bourdain's dearest and treasured friend.  They traveled together, worked together, and enjoyed life together as friends do.  On June 8, 2018, they were in the small village of Kayserberg, France working on an episode of "Parts Unknown" when Bourdain passed away, all too soon.  I suppose this was fitting for Bourdain to leave us in a magnificently beautiful spot on this earth, that has two Michelin-star restaurants and is famous for its vineyards and culinary richness.    I also suppose it was fitting that it was Ripert who found him.  We don't always understand these things, but perhaps we will one day.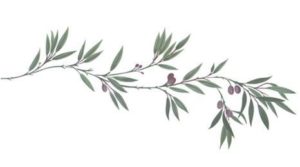 "Garlic is divine, few food items can taste so many distinct ways, handled correctly.  Misuse of garlic is a crime.
By now, you have probably wondered, "Is she ever going to share a few recipes?"  Yes, I am.  However, I hope you understand that it is out of respect for this talented and incredible soul that I could not simply send along a few recipes without sharing a little about him.  Please know, I only touched the surface.  The recipes I am sharing today are from his "Anthony Bourdain's Les Halles Cookbook."  They are recipes I have tried and are delicious.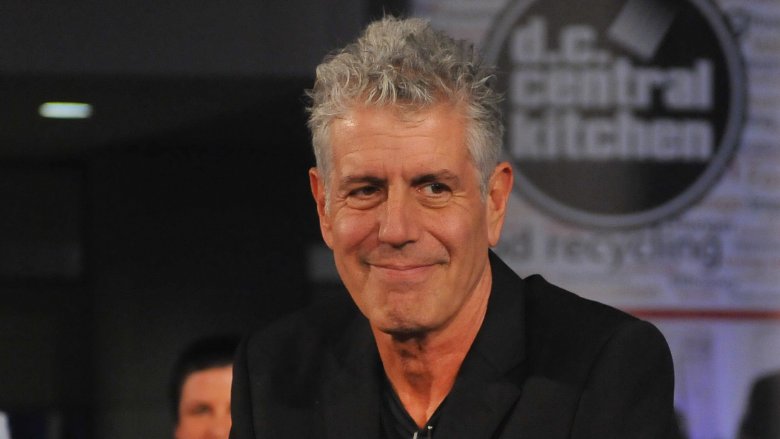 Steak au Poivre
Ingredients
4 8-ounce (225-g) steaks
2 ounces (56 ml) olive oil
2 ounces (56 g) freshly cracked peppercorns (meaning crushed but not ground to powder!)
4 ounces (112 g) butter
1 ounce (28 ml) good Cognac
4 ounces (110 ml) strong, dark veal stock (right now, you really could use a tiny bit of that demi-glace I told you to keep in your freezer)
Salt and pepper
Instructions
Cook the Steaks: Preheat the oven to 425°F (220°C). Moisten the meat very slightly with oil, then dredge each of the steaks in the crushed peppercorns to thoroughly coat. Don't be shy with the pepper. Heat the remaining oil in the skillet over high heat. Once the oil is hot, add 2 ounces (56 g) of the butter. Place the steaks in the pan and brown on all sides, about 5 minutes per side. Transfer the pan to the oven and cook to desired doneness, about 5 to 7 minutes for rare, 10 minutes for medium-rare, and so on. Remove the pan from the oven and remove the steaks from the pan to rest. Have I told you yet to always rest your meat after cooking?  If not, I've told you now.
The Sauce: Return the skillet to the stovetop and carefully stir in the Cognac. As much fun as it is to create a column of flame as you add flammable material to an incredibly hot pan, it's not really desirable or necessary—especially in a home kitchen. Unless you're a pyromaniac, I recommend carefully adding the Cognac to the still-hot pan off the flame, stirring and scraping with the wooden spoon to get every scrap, every peppercorn, every rumor of flavor clinging to the bottom of the pan. Now place the pan on the flame again and cook it down a bit, by about half. Stir in the veal stock (and demi-glace) and reduce over medium heat until thick enough to coat the back of the spoon. Whisk in the remaining butter and season with salt and pepper. Serve immediately with French fries or sautéed potatoes.
 Rôti de Porc au Lait
Ingredients
3 lb. boneless pork loin roast
salt and pepper
2 tbsp. olive oil
1 tbsp. butter
1 medium onion, chopped
1 carrot, finely chopped
1 leek, white part only, finely chopped
1 garlic clove, finely chopped
1 tbsp. flour
2 cups whole milk
1 bouquet garni (1 sprig of flat parsley, 2 sprigs of fresh thyme, and 1 bay leaf, tied together)
Cook the Pork
Season the pork with salt and pepper. Heat the oil in the Dutch oven. When the oil is hot, add the butter. Brown the roast on all sides, 6 to 7 minutes total. Remove the roast from the pan and set it aside on the large plate. Add the onion, carrot, leek, and garlic and stir over high heat until soft and caramelized, about 10 minutes. Stirring constantly, add the flour and cook for 2 minutes, then add milk and the bouquet garni. Bring to a boil and cook over high heat for 5 minutes. Add the pork and any juices that have collected on the plate. Reduce the heat to a simmer. Cover and cook over low heat for 1 hour, making sure to periodically rotate the pork (the sugars in the milk can cause sticking and scorching). Remove the pork and allow to rest for 15 minutes.
Finish the sauce and serve
Remove and discard the bouquet garni. Strain the cooking liquid into a small pot and bring to a boil. Using a hand blender, purée the sauce until foamy. Adjust the seasoning as needed. Carve the pork and arrange it on a serving platter. Spoon the sauce over and around and serve immediately.
Onion Soup Les Halles
Ingredients
For the broth:
6 ounces butter
8 large onions (or 12 small onions), thinly sliced
2 ounces port wine
2 ounces balsamic vinegar
2 quarts dark chicken stock, or low-sodium chicken or beef broth ~ I used regular chicken broth.
4 ounces slab bacon, cut into 1/2-inch cubes
1 bouquet garni 
For the croutons and cheese:
16 baguette croutons (sliced and toasted in the oven with a little olive oil)
12 ounces grated Gruyère cheese (real, imported Gruyère!)
INSTRUCTIONS
Special equipment: Make this soup in ovenproof soup crocks.
A propane torch is a very handy-dandy piece of equipment, especially if your stove is not the greatest. Nearly all professional kitchens have them; they're not very expensive and they can be used for a variety of sneaky tasks, such as easily caramelizing the top of crème brûlée or toasting meringues.
Alternative:   You can simply toast cheese over the croutons on a sheet pan, and float them as a garnish on the soup. Not exactly classic—but still good.
For the broth:
In a large pot, heat the butter over medium heat until it is melted and begins to brown. Add the onions and cook over medium heat, stirring occasionally, until they are soft and browned (about 20 minutes). Onion soup, unsurprisingly, is all about the onions. Make sure the onions are a nice, dark, even brown color.
Increase the heat to medium-high and stir in the port wine and the vinegar, scraping all that brown goodness from the bottom of the pot into the liquid. Add the chicken stock. Note that the better and more intense your stock, the better the soup's going to be. This soup, in particular, is a very good argument for making your own. Add the bacon and the bouquet garni, and bring to a boil.
Reduce to a simmer, season with salt and pepper, and cook for 45 minutes to an hour, skimming any foam off the top with a ladle. Remove the bouquet garni.
For the croutons and cheese:
When the soup is finished cooking, ladle it into the individual crocks. Float two croutons side by side on top of each. Spread a generous, even heaping amount of cheese over the top of the soup. You want some extra to hang over the edges as the crispy, near-burnt stuff that sticks to the outer sides of the crocks is often the best part, once it comes out from under the heat.
Place each crock under a preheated, rip-roaring broiler until the cheese melts, bubbles, browns, and even scorches slightly in isolated spots. The finished cheese should be a panorama of molten brown hues ranging from golden brown to dark brown to a few black spots where the cheese blistered and burned. Serve immediately—and carefully. You don't know pain until you've spilled one of these things.
If your broiler is too small or too weak to pull this off, you can try it in a preheated 425°F/220°C oven until the cheese is melted. A nice optional move: Once the mound of grated cheese starts to flatten out in the oven, remove each crock and, with a propane torch, blast the cheese until you get the colors you want.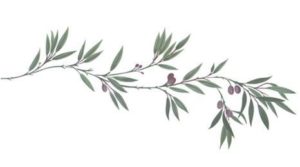 Dear friends, I do hope you have enjoyed this post and will try the recipes and perhaps, his cookbooks.  I have not read "Kitchen Confidential," but it is on my list.
Know I wish you many happy times in the kitchen with many hungry friends and loved ones.
Stay well!
"Food may not be the answer to world peace, but it's a start." ~ Anthony Bourdain
Bon Appétit,
Sandra
Images:  Pinterest
Much of the Information on Bourdain was taken from, Biography.com
Special Note:  We can all help prevent suicide. The Lifeline provides 24/7, free and confidential support for people in distress, prevention and crisis resources for you or your loved ones, and best practices for professionals in the United States ~ 1-800-273-8255.  I feel certain the same is offered in Canada and abroad.  All we have to do is ask.