"All that mankind has done, thought or been: it is in magic preservation, in the pages of books."  – Thomas Carlyle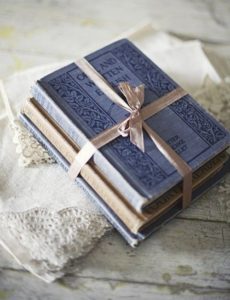 Many thanks to everyone who took the time to comment on my last post, "Watcha Reading?"  I enjoyed reading the wide variety of book titles which were submitted and thought you may enjoy them, too. Therefore, I have listed them below. If you missed the earlier post and would like to comment, or add a favorite book to the list, please do so at the end of this post. 
1984, George Orwell
A Man Called Ove, Fredrik Backman
A Prayer for Owen Meany, John Irving
A Tale for the Time Being, Ruth Ozeki
Alas, Babylon, Pat Frank
All the Light We Cannot See, Anthony Doerr
Before We Were Yours, Lisa Wingate
Bright Flows the River, Taylor Caldwell
Cry, The Beloved Country, Alan Paton
Go Set A Watchman, Harper Lee
Gone With the Wind, Margaret Mitchell
Great Small Things, Jodi Picoult
I Am Malala, Malala Yousafzai, Christina Lamb, Patricia McCormick
Lilac Girls, Martha Hall Kelly
Magic Strings of Frankie Presto, Mitch Albom
Miss Julia Books, Ann B. Ross
Mrs. Beeton's Book of Household Management, Isabella Beeton
Nightingale, Kristin Hannah
Orpahn Train, Christina Baker Kline
Poldark Novel Series, Winston Graham
Ruth's Journey, Donald McCaig
Secrets of the Cross Trilogy, Elizabeth Musser
Silent Spring, Rachel Carson
The Alice Network, Kate Quinn
The All Girls Filling Station's Last Reunion, Fannie Flagg
The Bright Hour, Nina Riggs
The Invention of Wings, Sue Monk Kidd
The Keeper of Lost Things, Ruth Hogan
The Red Tent, Anita Diamant
The School of Essential Ingredients, Erica Bauermeister
The Sense of Wonder, Rachel Carson
The Shack, William P. Young
The Swan House, Elizabeth Musser
Through The Brown Mountain Lights, C. C. Tillery, Christy French, Cynthia Tillery Hodges
To Kill a Mockingbird, Harper Lee

And, just in time for the weekend, I am sending you two easy recipes.  These recipes will bring you rave reviews, and look quite impressive at the table.  I serve the soufflé with a garden salad, and a crusty bread.  Bon Appetit !
Gruyere Cheese Souffle
3 Tbls. butter, plus more for greasing dish
2 Tbls. freshly grataed Parmigiano-Reggiano cheese
3 1/2 Tbls. all purpose flour
1 cup cold whole milk
5 large eggs, separated
1/2 tsp. salt
1/2 tsp. freshly ground pepper
3 oz. Gruyère cheese, shredded (1 cup)
2 Tbls. chopped chives
Preheat the oven to 400.  Grease a 1-quart gratin dish with butter and dust with the Parmigiano-Reggiano cheese; refrigerate.  In a large saucepan, melt 3 Tbls. butter over medium heat.  Whisk in the flour and cook, whisking, for 1 minute.  Whisk in the milk, bring to a boil and cook, whisking, until thickened, about 1 minute.  Remove from heat, then whisk in 4 egg yolks along with the salt and pepper.  Discard remaining yolk or use for another purpose.
In a clean bowl, beat the egg whites until firm peaks form.  Whisk 1/3 of the whites into the sauce, then fold in the remaining beaten whites.  Fold in the Gruyère cheese, scrape into prepared dish.  Bake for 25 minutes until puffed and golden.  Serve.  Note:  It is important to use a large saucepan.  If you don't, you will not have room to incorporate the egg whites into the sauce.
Vanilla Bean Custard with Chambord and Berries
1/3 cup sugar
1/4 cup cornstarch
1/4 tsp. salt
1 vanilla bean
3 cups whole milk
3 large egg yolks
1 Tbls. butter
3 Tbls. Chambord raspberry liqueur, divided
1/1/2 cups fresh strawberries or raspberries
Combine sugar, cornstarch and salt in a medium saucepan, whisking to blend.  Scrape vanilla bean; add seeds and bean to the pan.  Add milk, bring to a boil over medium heat, whisking constantly until thickened.  Remove vanilla bean.
In a small bowl, whisk egg yolks until light in color.  To temper egg yolks, slowly add 1/3 milk mixture from saucepan to yolks, whisking constantly.  Add yolk mixture back to milk mixture in saucepan.  Cook over medium heat 5 minutes or until thickened.  Stir in butter and 2 Tbls. Chambord.
Pour mixture in to serving cups.  Chill for 4 hours or overnight.  Combine remaining 1 Tbls. Chambord to your choice of berries.  Toss well – top custard with berries just before serving.  Note:  Taste the berries before adding liqueur.  If they are too tart for your taste, add 1-2 Tbls. sugar, then add the liqueur.

Thanks for visiting.  Enjoy these fleeting days of summer !
Au Revoir,
Sandra
Photo:  Pinterest