"Daffodils, That come before the swallow dares, and take The winds of March with beauty." ~ William Shakespeare
Daffodil, Blushing Lady
Good morning, my friends.  As our world situation is so very sad, I thought perhaps we could all use a spring tonic.   My spirit may be wounded, but my love of beauty is as strong as ever.   That said, my thoughts today will be minimum.  However, I hope what I share will lift your spirits and make you smile.  So, join me for a wee walk through spring beauty.
Daffodil, King Alfred
First, let's stroll through a few of my favorite daffodils.  The bold King Alfred is such a welcome sight after winter,  and it is always the first of our daffodils to bloom.
Daffodil, White Lion ~ It is a double and a favorite of mine.
Fortissimo, is such a showy girl.  When gathered in a group, one can hear them singing.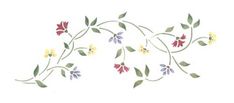 "Tulips were a tray of jewels." ~
"Every flower is a soul blossoming in nature." ~ Gerard De Nerval
"If you take a flower in your hand and really look at it, it's your world for a moment." ~ Georgia O'Keeffe
"Nature never did betray the heart that loved her." ~ Wordsworth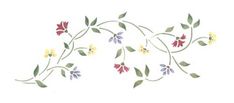 "I love to think of nature as an unlimited broadcasting station, through which God speaks to us every hour, if we will only tune in." ~ George Washington Carver
"Flowers grow out of dark moments." ~ Corita Kent
"Flowers leave some of their fragrance in the hand that bestows them." ~ Chinese Proverb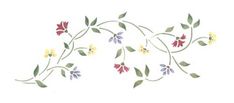 Love is a springtime plant that perfumes everything with its hope, even the ruins to which it clings – Gustave Flaubert
In closing, I will leave you with the words of the beautiful and talented Audrey Hepburn.  In case you were not aware, Ms. Hepburn worked with the Dutch Resistance during WWII.  Considering the world now around us, that makes her words truly profound.
"Nothing is more important than empathy for another human being's suffering.  Not a career.  Not wealth.  Not intelligence.  Certainly not status.  We have to feel for one another if we're going to survive with dignity." ~ Audrey Hepburn.
Dear friends, hopefully, you have found solace in the beauty of these gorgeous blooms.  Truly, I hope they have lifted your spirits and made you smile, they certainly did mine. 
Know I wish you and yours a good day and week ahead.   Stay Well!
And…
May God hold the Ukrainian people in his arms.
Amour,
Sandra
"Never underestimate the power of a small group of committed people to change the world. In fact, it is the only thing that ever has." ~ Margaret Mead
Images:  Pinterest and Tumblr