"March is in need of a mental health professional." ~ Mike Lambiotte
Good morning, everyone.  As I write this, it is snowing and we have about six inches on the ground.  Mike came in the other day and announced, "My snow shovel is now in the garage and my boots are going to the basement."  I replied, "Careful, remember this is March."  And, sure enough,  March showed her true colors.  The daffodils are under snow.  
One of my husband's many fine qualities is his sense of humor.  I thought I would share a bit of it with you in his quote above.  I had to laugh when he said those words, but perhaps there is some truth to it.  But, how would one go about finding help for the weather?

Back to 'March Madness."  I am not a sports fan, but I understand why the basketball 'play-offs' were given this title.  Because March weather can be maddening and it appears to me that the play-offs are too.   The weather may be 65 degrees and sunny one day and heavy wet snow the next.  Perhaps, that is why horticulturists cultivate early, mid-season, and late-season varieties of bulbs and plants. Fortunately, we have specimens of all three varieties in our garden. By planting in this manner it extends the bloom season, which is wonderful to enjoy after winter.

"Everyone Knows March's Way" ~ by, Annette Wynne
"Everyone knows March's way,
Rushing, blowing, night and day,
Rushing, blowing, day and night,
Not a single flower in sight,
Not a bud upon a tree,
But wait until the end and see
When March is packed at last to go,
Every twig will start to grow ~
All in a trice, before you know."

"Spring comes quickly: overnight the plum tree blossoms, the warm air fills with bird calls." ~ Louise Glück
While each month holds its own beauty and lovely secrets, personally, I believe March is in the mix simply as a way of saying goodbye to the elegant bare trees, the flawlessness of new-fallen snow, and peaceful winter days.  And, to remember and be grateful for the season of winter and to look forward to the magnificent days to come.
"Each season has its distinctive odours. The spring is earthy and full of sap. July is rich with the odour of ripening grain and hay. As the season advances, a crisp, dry, mature odour predominates, and goldenrod, tansy, and everlastings mark the onward march of the year. In autumn, soft, alluring scents fill the air, floating from thicket, grass, flower, and tree, and they tell me of time and change, of death and life's renewal, desire and its fulfillment." ~
Helen Keller, "The World I Live In"

Dear friends, please know I appreciate your visit and I wish you and yours a lovely day.  
And. . .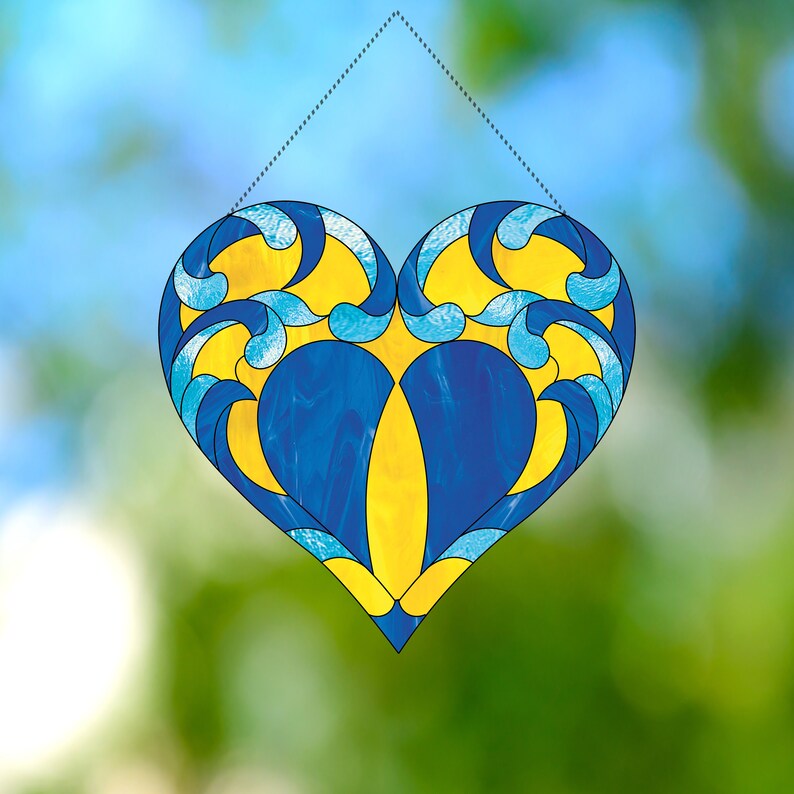 May love find a way into the heart of evil.
Amour,
Sandra
Images: Tumblr and Etsy
Note:  The stained glass suncatcher (shown above) is available on Etsy.