"The breezes at dawn have secrets to tell you.  Don't go back to sleep!" ~ Rumi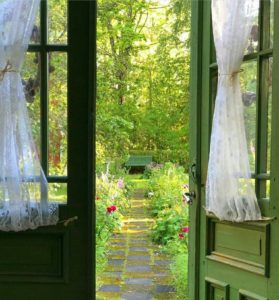 Good Sunday morning, sweet souls.  Honestly, I have no "secrets to tell you."  But,"don't go back to sleep."  It is such a pretty day.
Can you believe we are about to say goodbye to May?  She came and left in a blink.  Perhaps, there was simply too much going on in our crazy world to really pay attention.  And, I am not just referring to the pandemic or violence issues.  Our weather in North Central West Virginia made life interesting.  We had March in May ~ it was all mixed up.  However, the real May did finally arrive in all her magical glory, bringing with her 'great joy.'
"On May" ~ James Thomson
"Among the changing months, May stands confest
The sweetest, and in fairest colours dressed!
Soft as the breeze that fans the smiling field;
Sweet as the breath that opening roses yield;
Fair as the colour lavish Nature paints
On virgin flowers free from unodorous taints! –
To rural scenes thou tempt'st the busy crowd,
Who, in each grove, thy praises sing aloud!
The blooming belles and shallow beaux, strange sight,
Turn nymphs and swains, and in their sports delight."

"The gloom of the world is but a shadow.  Behind it, yet within our reach, is joy.  Take joy!" ~ Fra Giovanni, 1513
"There is a silent eloquence in every wild bluebell that fills my softened heart with bliss that words could never tell." ~  Anne Brontë
"The soul gathers its flowers where the heart pours its love." ~
Quiet Lotus
Even though our world has been and continues to be gloomy with regard to the virus, the horrific loss of life, and violence, there remains much beauty and joy. Not only in good times but certainly in these stressful times, Mary Oliver's words serve to guide us.  "Instructions For Living A Life." "Pay attention. Be astonished.  Tell about it."    So, let's tell about it.  All the good we see happening, the beauty we see on our daily rounds, the silly but sweet things we notice ~ simply everything good and wonderful.  Let that be our focus and I do hope you will share what you see or what happens to you.  One never knows what can inspire another soul or help them feel joyful.  

"One beautiful heart is better than a thousand beautiful faces." ~ William Shakespeare
"Constant kindness can accomplish much. As the sun makes ice melt, kindness causes misunderstanding, mistrust, and hostility to evaporate." ~Albert Schweitzer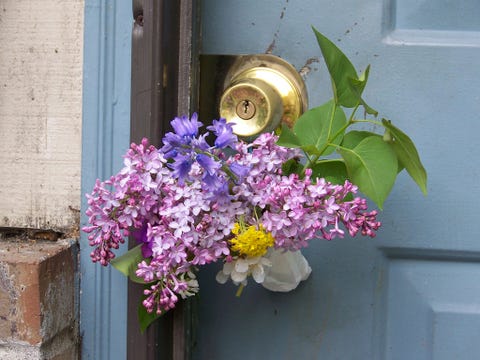 Image, Country Living Magazine
Is there anything sweeter than a surprise bouquet of flowers?  I am always a bit giddy when Mike comes home with a bouquet of something lovely or I find that a friend has left a surprise on my porch.    
Or, perhaps, something sweet from a friend or neighbors garden.  Such as beautiful tomatoes or fresh asparagus.   John Berger refers to these things as, "commas of care."  These things bring joy to others in the receiving, and to ourselves in the giving.

"Remember the quiet wonders. The world has more need of them than it has for warriors." ~ Charles de Lint
"The older I get, the surer I am that I'm not running the show." ~ Leonard Cohen
Enjoying quiet moments, especially in my garden, brings me great joy.  In our world today I feel such times, wherever they may be enjoyed, are vital to our well-being.

"Everything that is made beautiful and fair and lovely is made for the eye of one who sees." ~ Rumi
"There is just wonder right in front of us, and we don't spend enough time thinking about it." ~ Michael Pollan

"Compassion is one of those experiences that deeply affects the human heart, whether we give it, receive it, or observe it." ~ Joan Halifax, "Standing on the Edge"
Dear friends, it was most difficult for me to write and compile this post today.  My heart hurts for our world and our country.  I am certain yours does too.  The violence in our country, in addition to the pandemic and loss of life, is almost a little too much for this soul.  However, I continue forward.  As I know in my heart our world needs kindness, beauty, "commas of care," and inspiration ~ now, more than ever.  How do we get this message out to the world?  That is the real question.  I don't come close to an answer, perhaps you do.  All I know is, everything bad and good, has a ripple effect.   I also believe that in time, good always wins.  I am holding on to that with all my might, and I hope you will also.  But, I don't have my head in the sand either and I well understand that…
"The work of today is the history of tomorrow and we are its makers." ~ Juliette Gordon Low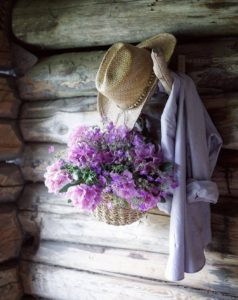 Know, I am wishing you and yours a beautiful day and week ahead.  
'Scatter Joy,' dear ones!
Amour,
Sandra
Images:  Regarding the images on this blog, most are from tumblr, unless otherwise noted.  Most often, I am unable to determine the photographer or where the photo was taken.  All I can say is, "The photos are the work of highly talented souls and I would be happy to attach a name if I could locate one."  I find great joy in sharing their work with lovely quotes from my personal collection and am hopeful the two together provide a message of goodwill.