"Love is the only gold." ~ Alfred, Lord Tennyson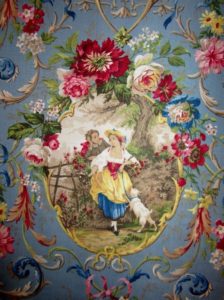 Good Sunday morning, beautiful souls.  I do hope this finds you well and everything peaceful and lovely in your world.  Certainly, I know you join me in wishing such was the case for everyone.  The current unrest in our nation and world is most concerning to me, as I know it is to you also. 
Many of you may know, I am a great fan of Alexandra Stoddard.  She is a lovely writer and is extraordinarily inspirational. Thus, once again, I have returned to her book "Living In Love."  It has been most comforting to me during these distressing times. In this book, she speaks mainly about home and family life.  However, there are many of her words that also relate to how we treat our fellow man.  For example, she writes:  "As human beings with divine souls, none of us is ever justified in hurting another person.  Our belief in the sacredness of life helps us to replace negative energy felt toward others with compassion, understanding, empathy, and love.  This has been confirmed over history by the lives of spiritual guides who teach us about the energy, health, and wisdom of love.
Love me in my brokenness, love me as I am, because we are all here together, and the divine spirit in you is touching this same spirit in me.  Grace is the linchpin that holds us together in wholeness and harmony.  When we live in love, grace is our bonus."
It is my belief that each and every one of us has a tremendous capacity for love.  Even if our lives have not been as we envisioned, we are humans.  As humans, we can be kind and inspire our fellow man.  Perhaps, we have been placed on this earth for a specific moment or situation that we touch.  And, how do we know that our loving hand can not and will not change the world?   
"Sometimes big things happen, and they echo. Those echoes crash across worlds. They are the ripples in the fabric of things. Often they manifest as storms." ~ Neil Gaiman

Dear friends, as you know, I take pleasure in (hopefully) giving you something each week to carry with you, something which inspires.  I hope I have been successful today.  Know I wish you and yours a beautiful day.  One full of love and joy.  
Thanks so much for visiting and stay well!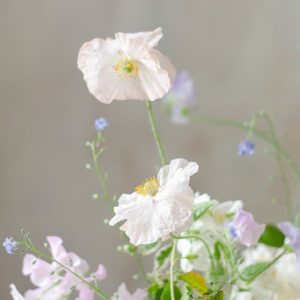 "Love is a wondrous miracle.  It has power to heal and to overcome pain; to transform our struggles into opportunities for joy and a deeper appreciation of life.  The first step we take on our miraculous journey toward greater love is to open the wellspring of love within ourselves.  Living in love is an attitude and a way.  It requires living up to our fullest possibilities and giving birth to our higher power." ~ Alexandra Stoddard
Amour,
Sandra

Images: via tumblr and M.S. Lambiotte