"We all write poems; it is simply that poets are the ones who write in words." ~ John Fowles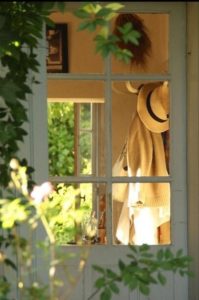 Good morning, dear friends.  Yesterday, as I was going through my volumes of quotes,  poems, and beautiful words which I have accumulated through the years, I found something which seemed worthy to share on a Sunday morning ~ a message of good wishes.  I hope you will enjoy this piece which has been with me for many years ~ tuck it away in your heart for a cloudy day.  Unfortunately, the author is unknown.

"I hope you never stop finding joy in the seemingly mundane
~that you never stop staring in awe as the milk spins galaxies in your morning coffee
or finding joy in the way that certain flowers smell in the spring
or how beautiful bookshops are
or how everyone you know has enough stories to fill an entire novel
or how your favorite sweater seems to warm you in the winter from the inside out.
I just hope you never feel like life is boring when
everything else is a testament that it isn't." ~ Unknown

Thanks for visiting.
Wishing you and yours a day filled with joy and beauty.
Au Revoir,
Sandra
Photo, via Tumblr