"Cooking is at once child's play and adult joy.  And cooking done with care is an act of love."  – Craig Clairborne
Once again, the weekend is here.  And, to me it seems like yesterday was Monday morning – you too?  So, any thoughts to the weekend menu?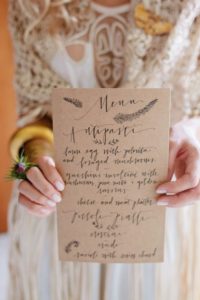 This is the time of year we want to simply enjoy the moments – spring only arrives once a year.  Hopefully, you are promised beautiful weather for the upcoming weekend in your area. Beautiful weather translates to time outdoors – enjoying the season.  So, today I am sending you a couple of make ahead recipes, perfect for a busy (not stressful) weekend.
To me, it is magical to pull dinner from the refrigerator. It makes me feel as though a magic wand was waved over our home.   Surely, you feel that way too.  This salad, pulled from the refrigerator, served with a nice bread and wine, is lovely for dinner on a spring evening.  And I promise, you will love me for the dessert recipe – so easy and delicious.  
Orzo, Tomato, and Shrimp Salad
Note:  Best when prepared and chilled at least 4 hours or overnight.  Perfect, when made in the morning to serve for dinner that evening.  
Ingredients 
4 ((14.5 – oz.) cans chicken broth
1 (16-oz.) package orzo pasta
1 pound medium shrimp, boiled, peeled, and deveined
1 pint cherry tomatoes, halved (I like to mix the colors)
2 orange tomatoes, chopped
1/2 medium red onion, finely chopped
1/4 cup chopped fresh basil
1/2 cup olive oil
1/4 cup fresh lemon juice (not bottled)
1/4 cup red-wine vinegar
1 tsp grated lemon zest
1/2 tsp. salt
1/4 tsp. pepper
Directions:  In medium saucepan, bring chicken broth to boil over high heat.  Stir in pasta.  Cook for 8 minutes; drain.  In a large bowl, combine pasta, shrimp, tomatoes, onion and basil.  In a small bowl, combine oil and the remaining ingredients, whisk well.  Pour over pasta mixture; toss gently to combine.  Cover and refrigerate until ready to serve.  Serve with a nice crusty bread and a white wine, such as a Sauvignon Blanc or Chardonnay.
Dessert
Honey Vanilla Framage Blanc
2 – 8oz. Framage Blanc or the same amount of Plain Greek Yoguart (I use Greek Yoguart)
2 Tbls. Heavy cream
1/4 cup Honey
2 tsp. vanilla, plus the seeds from 1 vanilla bean
1/4 tsp. lemon zest – do not skip 
Your favorite berries – We love strawberries
Mix all the ingredients together and chill all day or over night.  Serve in  pretty cups or dish and top with your favorite berries.    See, I told you it was easy !
Thanks for visiting.  Wishing you and yours a beautiful weekend – Bon Appetit !
Au Revoir,
Sandra
Recipes:  Orzo, Tomato, and Shrimp Salad – 2006 issue of Taste of the South
Honey Vanilla Framage Blanc – Ina Garten
Photo:  Aileen Allen at home in love/Pinterest