"Government of the people, by the people, for the people, shall not perish from the Earth." ~ Abraham Lincoln
Good morning, dear friends.  Today, all across our great land folks are preparing to celebrate the 4th.  There will be small celebrations and huge family gatherings, all celebrating the birth of our country as an independent nation.   
On this day, let us all take a few moments to remember those who bravely fought, the many who paid the ultimate sacrifice, and those currently serving in the military to ensure we remain a free nation.  As we pause, the words of former President, Ronald Reagan are, in my opinion, certainly worth considering, "We're blessed with the opportunity to stand for something ~ for liberty and freedom and fairness. And these are things worth fighting for, worth devoting our lives to."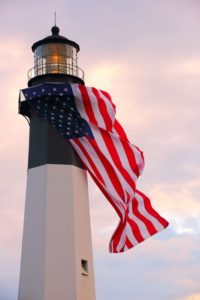 For me, one thing which always seems to make the day so special, as well as festive, is our dear ~ "Red, White, and Blue" which will be flying in all her majestic glory everywhere.  From coast to coast, in cities and small towns, all will know it is America's birthday. 
"I Am An American 
That's the way most of us put it,
just matter of factly.
They are plain words, those four.
You could write them on your thumbnail,
or you could sweep them across this bright blue summer sky.
But remember too they are more than words,
They are a way of life.
So whenever you speak them,
speak them firmly;
speak them proudly;
speak them gratefully;
I am an American." ~ unknown
So, celebrate the day.  Enjoy your family and friends.  All the festivities.  And remember why we celebrate.  Let us work together to keep our land a most special place, not only for ourselves, but for future generations.
Because we want them to always have a place to pick wildflowers.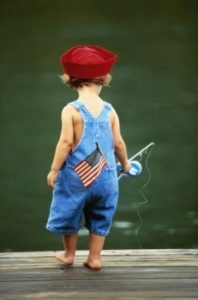 And have a favorite fishing hole.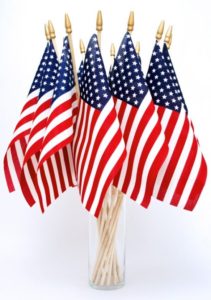 "Everything that is really great and inspiring is created by the individual who can labor in freedom." ~ Albert Einstein
Have a wonderful day.  And if you are traveling, be safe.
Hugs and Love,
Sandra
Images: via tumblr and Pintrest