"We need songbirds and church bells and the smell and sights of spring, green to keep us human." ~ René Dubois
Good Sunday morning, dear friends.  There are so many dear little birds which provide us with such sweet songs.  We have a song sparrow which seems to know when we are in the garden.  He/she always appears on the peak of the garage roof and sings for us, beautiful songs.
And, what a lovely sound to hear the ringing of church bells.  In our little town, we are blessed to hear the bells of the Catholic Church ringing every morning.  At noon, the Presbyterian church sounds her magnificent chimes.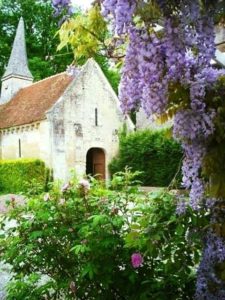 "For bells are the voice of the church; They have tones that touch and search the hearts of young and old." ~ Henry Wadsworth Longfellow
Morning in nature is glorious.  The beauty of nature, dressed in "spring green," is truly a feast for our eyes and medicine for our souls.

In closing, please know how much I appreciate your visit.  Also, I am wishing you and yours a perfectly beautiful day and week ahead. 
And along your path,  
 I hope you will  hear 'birdsong and church bells' and enjoy the 'sights and smells of nature.' 
For, they do help 'keep us human.'

Amour,
Sandra
Images:  via tumblr