"I wish I could freeze this moment, right here, right now and live in it forever." ~ Suzanne Collins
Good morning, beautiful souls.  Have you ever seen something so wonderful or enjoyed a moment so magical that you wish you could "freeze it and live in it forever?"  I have.  In the wee hours of one winter morning, crossing over the mountains from Virginia into West Virginia, the trees had been frozen and looked as though someone had hung diamonds on their velvet green branches.  A memory that will remain with me forever.  I treasure that memory, as we have not had winter, as of yet, here in North Central West Virginia.  Although, mom always said, "Beware of February." 
For me, January is the perfect month for reading good books.  These past few weeks, I've been reading, "A Train In Winter," by Caroline Moorehead (please see note at the end of this post).  It is a factual account of life in France during Hitler's reign of terror and is about the brave and beautiful souls who were part of the French Resistance. These men and women of all ages were so amazing, not only for their bravery but because of how in the middle of such horror, they were able to see the beauty in the smallest of details.  I began to think about the 'Wonder of It All,' and the beauty of the human spirit.  I can tell you for certain, it gave me pause for much self-reflection.  I wondered if I could possibly ever do what these people did if life found me in such a situation?  Could I possibly be so brave, could I see the beauty around me amidst such horrors and in the simplest of things?  I pray I never have to know the answer.

"I don't think of all the misery, but of the beauty that still remains." ~ Anne Frank
I have given much thought to the people in my book and how they wept over new-fallen snow, a smuggled loaf of fresh bread or a single wildflower.  In thinking of them today, I hope to inspire you not to ever, even for a moment, take for granted the beauty in your life and all that remains in our world.  So, I hope you will enjoy following me into 'The Wonder of It All.'
"There is nothing in the world more beautiful than the forest clothed to its very hollows in snow. It is the still ecstasy of nature, wherein every spray, every blade of grass, every spire of reed, every intricacy of twig, is clad with radiance." ~ William Sharp
"Iced blue gaze and breathless beauty, the frozen world embraced." ~ Unknown

"Wherever man exists, he finds the need to redesign, to recreate the world. A more beautiful world, purer, sweeter smelling and more colorful. A garden is probably the spot where the hopes for civilization are best captured. In fact, man defines himself by his garden." ~ Gary Snyder
For as long as I can remember, I have always loved and appreciated beauty.  Growing up in West Virginia, one is surrounded by beauty at every turn, so it is hard not to notice.  And, of course, I had a mom who made certain I was aware of the splendor we were blessed to enjoy. With all my heart, I believe the beauty of our world and the beauty that shines in each of us is what keeps us sane.  Especially, during difficult times.
Palace Gardens at Royal Pavilion in Brighton, England
Isn't it wonderful to know such beautiful places exist in our world and are meticulously cared for and enjoyed?
Peonies, really are the "Queen of the Garden."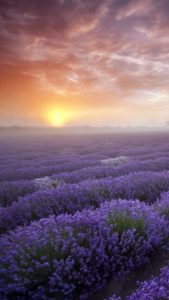 Lavender fields, Provence, France.  A magnificent sight to "freeze and live in forever."  

"What a beautiful world God, in His loving kindness to His creatures, has given us! What a shame that men endowed with reason and knowledge of right should mar His gifts." ~ Robert E. Lee   
"The more often we see the things around us ~ even the beautiful and wonderful things ~ the more they become invisible to us. That is why we often take for granted the beauty of this world: the flowers, the trees, the birds, the clouds ~ even those we love. Because we see things so often, we see them less and less." ~ Joseph B. Wirthlin

"Our generation has inherited an incredibly beautiful world from our parents and they from their parents. It is in our hands whether our children and their children inherit the same world. We must not be the generation responsible for irreversibly damaging the environment." ~ Richard Branson
Nerja, Andalusia, Spain
Carcassonne, France
Bellagio, Lake Como, Italy

"The beauty of a woman is not in a facial mode but the true beauty in a woman is reflected in her soul. It is the caring that she lovingly gives the passion that she shows. The beauty of a woman grows with the passing years." ~ Audrey Hepburn
Photo by,  Jack Cardiff, 1956
In closing, one of the most beautiful things on earth is the beauty of the light that shines in every person.  Audrey Hepburn is a lovely example of the brilliant light within.  There are a few things you may or may not know about this beautiful, brave, and talented woman.  Born in Ixelles, Brussels, Belgium, Hepburn spent her childhood in Belgium, England, and the Netherlands.   After the Germans invaded the Netherlands in 1940, Hepburn began using the name Edda van Heemstra, because her English-sounding name was considered dangerous.  Beginning in 1945, she studied ballet with Sonia Gaskell.  Training, which would serve her and others well.  
In order to raise money for the Dutch Resistance, she began dancing at recitals given in houses with the windows and doors closed.  These events were high risk and guards were posted outside to notify those inside of approaching Germans.  She also secretly delivered the Oranjekrant, a Resistance newspaper. She would stuff them in her socks and wooden shoes, get on her bike and deliver them.  The "knowledge she was not alone" must have provided her great courage, necessary to accomplish her tasks.
Audrey Hepburn survived these terrible times and as the world knows she went on to become a wife, mother, and famous film star.  She shared her light and talents with the world.
"For beautiful eyes, look for the good in others; for beautiful lips, speak only words of kindness; and for poise, walk with the knowledge that you are never alone." ~
Audrey Hepburn

"Magic, indeed, is all around us, in stones, flowers, stars, the dawn wind, and the sunset cloud; all we need is the ability to see and understand." ~ Doreen Valiente
Dear friends, I hope you have enjoyed following me into 'The Wonder Of It All.'  Perhaps you may pause from time-to-time, pay extra attention to all the beauty in your corner of the world, and especially notice the beautiful light which shines in those you love.
Know, I am wishing you a glorious day!
And…
May you have a moment or moments so wonderful, you will want to 'freeze them and live in them forever.'
Amour,
Sandra
"To love beauty is to see light." ~
Victor Hugo

Images:  via tumblr
Note:  A Train in Winter, by Caroline Moorehead is a remarkable story of women and others.  And, their unbelievable courage working with the French Resistance in occupied France.  Moorehead interviewed many of the forth-nine women who returned to France after their time in Auschwitz.