"Perhaps I am too attached to beauty, I've no idea; I love it, I adore it, I think about it all the time, I strive to create it, and to re-create it." – Yves Saint Laurent
I love the words of Yves Saint Laurent.  He perfectly states my very thoughts. I love, and have loved, beauty my entire life. It is my passion and is always somewhere in the mix of everything I do.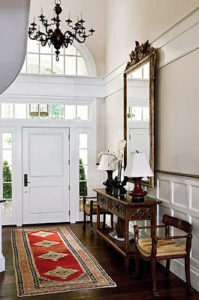 My mother had an inherent love of beauty and she passed it on to me. She knew quality and loved beautiful well made furniture, gorgeous fabrics, art and magnificent gardens. She taught me to care about it all, and I do. But, on my own and through many years of living, I have come to know the power of beauty.  
Waking up in a beautiful room has power over our day.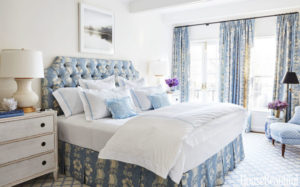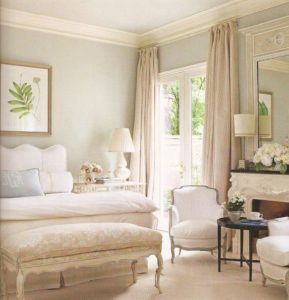 Walking into a lovely kitchen in the morning, with wonderful light streaming through the windows, is a glorious way to begin a day.  The sight of such beauty provides us with joy.  Puts us in a good mood.  And then, we take our moods out into the world.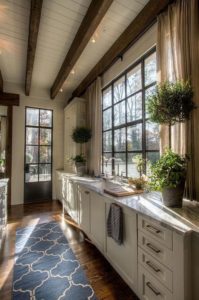 As we return to our private world of retreat, beauty in our homes can lighten our hearts and instantly alleviate the stress and cares of the day.  Beauty can cheer and nurture us as we relax in our precious homes with those we love, surrounded by things which are meaningful to us.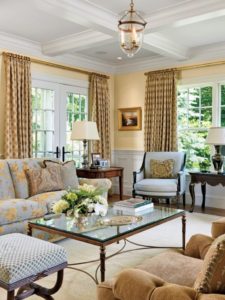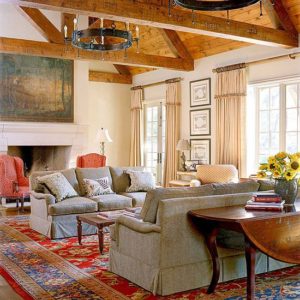 While beautiful interiors can significantly impact our lives, the same holds true for the world of nature. For me, the world of nature is the garden.  I do understand not everyone is a gardener, nor does every home lend itself to a garden. However, everyone can visit lovely parks or gardens, and enjoy a long soak in beauty.  To stand in front of something magnificently in bloom can be life changing. Truly, it can.
When we enjoy and are aware of beauty in our interior spaces or nature, we are uplifted, we pause and admire. Our hearts are touched – we are forever changed.  And, that is the power of beauty.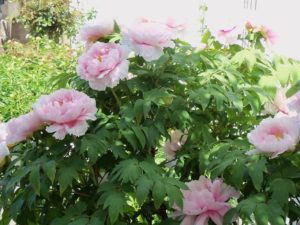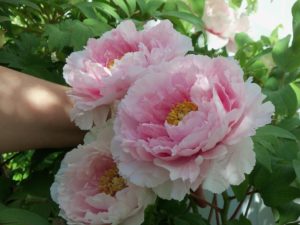 In closing this post, I would like to share the poignant words from Beth Webb. Ms. Webb is an Atlanta-based home interior designer and author of the recently released book, "An Eye for Beauty."
 "Beauty enhances life in ways well beyond words.  No day should pass without our experiencing a sense of beauty in one form or another, even for a moment. A glimpse of the possibility of perfection. Something wonderful against the skin. A snatch of melody. A whiff of perfume. A taste of happiness."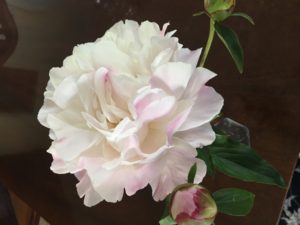 Thanks for visiting. May all your days be enhanced by Beauty!  
Au Revoir, 
Sandra
Photos:  Michael S. Lambiotte, Pinterest, House Beautiful
Peony photos are from Le Jardin @ Maison de Jardin, Clarksburg, WV