"If the path be beautiful, let us not ask where it leads." ~ Anatole France
Good morning, dear friends and welcome to 'The Gentler Side of Life."  I enjoy the words, 'Gentler Side of Life.  They make me feel safe, happy, and also they bring me to the realization of how much I crave a sweeter world.  A sweeter world is my hope for all of us.
As our weather is gloomy, I thought yours may be too.  Therefore, I would like to invite you to join me on a walk through a virtual path of beauty.  Beauty I have found from a gentler time.   I won't be speaking much, as not to distract from the lovely images or from your own thoughts.  This post is just a wee bit of dreaming for a gray January morning.   So pour yourself a nice cup of coffee or tea and find a comfy chair.

"Beauty is all around us, of course.  Our world, with all its sordid problems, still brims with breathtaking loveliness.  And one of the benefits of the teatime ritual is that of slowing us down enough to notice what is beautiful around us." ~ Emilie Barnes
A lovely teapot and or teacup is an exquisite thing.  Not only is it about the beauty of the vessel, but also for the gentleness it imposes on our souls.
"There is something in the quiet nature of tea that leads us into quiet contemplation." ~ Lin Yutang

"Ballet is like writing poetry with your body." ~ Elif Shafak
Ballet is a breathtaking art that I know little about.  Other than to me it is beautiful, captivating, and holds the power to move one to joyful tears.  I have long admired the majestic dancers who are extremely disciplined and devoted to their craft.  Amazing souls who provide the world with spectacular beauty and grace every time they dance onto a stage.  
"Beauty is a nectar which intoxicates the soul." ~ T.C. Henley

". . . Luxury lives in the finer details." ~ Iggy Azalea
I have long loved and collected vintage table linens and pillow slips.  The hours spent in creating such flawless beauty is astounding.   My mind always wonders about the person who created such magnificence and I like to think perhaps they know their lovely creations are now in good hands and appreciated.
"Beauty was not simply something to behold, it was something one could do." ~ Toni Morrison

"Chandeliers are marvels of drop-dead showiness, the jewelry of architecture." ~ Peter York
A little sparkle can change a room and its personality.  We have a crystal chandelier in our living room and dining room.  When the sun shines and they twinkle and sparkle, I become almost giddy.  They are certainly a mood changer.

"Beauty is a fragile gift." ~ Ovid
Vintage items are irresistible to me.  Although, often, their price tag will keep them from my reach.  Even if that may be the case, I do enjoy admiring them and never fail to fall under the charm of their beauty. 
1920s Wedgwood fairyland luster series. 'Ghostly Wood' by Daisy Makeig-Jones, UK pottery designer

"Nature isn't owned.  Its beauty is available to everyone." ~ unknown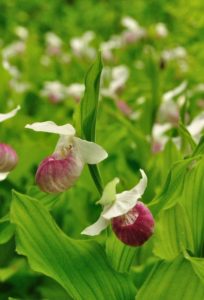 "The Earth is what we all have in common." ~ Wendell Berry

"The garden was full of fireflies, the scent of flowers was intoxicating, the moon was full.  We seemed to have reached almost the limit of beauty." ~ Diana Cooper
Mottisfont Abbey & Gardens – Hampshire, England
A stroll through this lovely garden would be a glimpse of paradise.
"Great beauty is moving because it touches the soul." ~ unknown

Dear friends, I hope you have enjoyed your walk.  As you can tell, my heart truly resides in 'The Gentler Side of Life.' 
Wishing you a lovely and peaceful day.
And . . .
May beauty warm your heart and provide you all the joys and peace of a gentler time.  Stay well!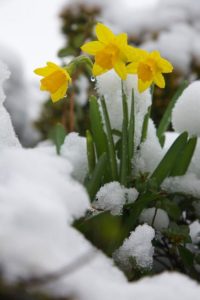 "Beauty does not become more profound the higher the price.  Beauty can be found in the most humble."  ~ unknown
Amour,
Sandra

Images:  via tumblr