"Ring in the nobler modes of life With sweeter manner, purer laws, The larger heart, the kindlier hand…" ~ Alfred, Lord Tennyson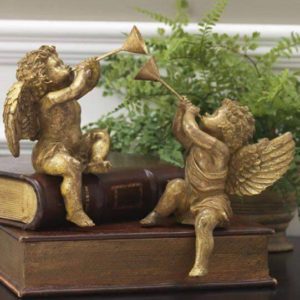 Good Sunday morning, beautiful friends.  I do hope you had a wonderful Thanksgiving.  Ours was lovely, even though it was just the two of us.  It was a day in which we felt richly blessed.  One which was peaceful and with way too much good food.
Like Thanksgiving, our Christmas celebrations will probably be different as well.  However, I do not believe our hearts will be less open to the magic, beauty, and meaning of Christmas.  Nor, less open to enjoying and receiving all the love the season holds.

"Christmas waves a magic wand over this world, and behold, everything is more beautiful." ~ Norman Vincent Peale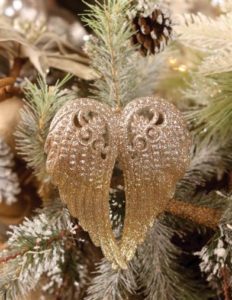 Bloggers seem to have many things in common that they enjoy.  Many enjoy gardening, reading, and creating beauty.  I have also noticed that several of my blogging friends treasure their favorite Christmas books and read them every year.  I do as well.  Today, I would like to share an excerpt from a favorite of mine, "The Heart of Christmas," written by the editors of Victoria Magazine.  The excerpt is from "The Four Midwestern Sisters'  Christmas Book," written by Holly J. Burkhalter.  I do believe it will kindle a spark of Christmas in your heart.

"When we were young, Christmas morning before the presents were opened was the most delicious moment of the entire year.  We were up with the birds.  We prowled around the tree, poking things and guessing madly.  The wait for our parents and grandparents to straggle in was unbearable, but finally they came. . .
They made us wait a little longer while Dad read the Christmas story.  After all the excitement and bustle and bursting happiness of the days before Christmas, the reading of Luke's words by the tree suspended us for a moment in time.  Did we stop breathing?  It seemed so.  We sat very quietly. . . while the ancient words flowed over us.  
"And they came with haste, and found Mary, and Joseph, the babe lying in a manger.  And when they had seen it, they made known abroad the saying which was told them concerning this child.  And all they that heard it wondered at those things which were told them by the shepherds.  But Mary kept all these things, and pondered them in her heart."  Luke 2:16-19
. . . For a time, after we had grown up and gone our separate spiritual ways. we substituted various readings for Luke's words on Christmas morning.  Mom read a few short stories, like "Why the Chimes Rang" and "The Little Match Girl,"  and one year we each took a part and read the Christmas morning scene from Little Women.  But the substitutes never really worked.  We missed the Christmas story, with its words worn silky smooth from constant use, the images and ideas connecting us to Christmases in the past.  Now we're back to having Dad read the Christmas story, and as he reads, I can see us around the tree thirty-some years ago with the littlest girls sitting on Grandpa's lap.  And I can imagine that at Burkhalter Christmases many years from now, we'll have our own grandchildren in our laps.  And as the Christmas story is read, we'll always hear it in Dad's voice."

Dear friends, during this busy season when time is precious, know how much I appreciate your visit.  I wish you and yours a beautiful day and week ahead.
And…
May the spirit of the season fill your heart and home with love and peace.  Stay well!
"This Christmas may you remember the dreams of childhood, and may you experience the wonder they once held."  ~ unknown
Joyeux Noël,
Sandra

Images:  via tumblr