"A thankful heart is not only the greatest virtue but the parent of all the other virtues." ~ Cicero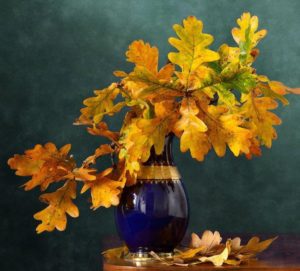 "Gratitude is the sweet fragrance of an opening heart." ~ Aine Belton
Good Sunday morning, beautiful souls.  The holidays are here.  And this year, more than ever, let them find us with 'thankful' hearts.   While our celebrations may not be like those we have always loved and enjoyed, to me, the fact that Mike and I are well is something beyond wonderful to celebrate.  I have many blessings but count my dear husband of forty-eight years, treasured friends, our sweet old home, and cherished memories of lovely holidays past, as the most precious. 
This year I will be setting an extra special table, and preparing a traditional Thanksgiving meal.  Turkey, with all the trimmings.  I know many of you have similar plans.  However, do take extra caution if you are inviting guests or traveling.  As we all well know, the ugly virus is raging in full force everywhere.

Thanksgiving ~ author unknown
"The year has turned its circle,
The seasons come and go.
The harvest all is gathered in
And chilly north winds blow.
Orchards have shared their treasures,
The fields, their yellow grain,
So open wide the doorway~
Thanksgiving comes again!" 

Dear friends from our table to yours, 
know we wish you a joyous and safe Thanksgiving. 
Complete with memories you will hold forever in your heart.
And…
May you "Hear blessings dropping their blossoms around you." ~
Rumi
Amour,
Sandra

Images:  via tumblr, M.S. Lambiotte