"Faith sees a beautiful blossom in a bulb,
a lovely garden in a seed,
and a giant oak in an acorn." ~ William Arthur Ward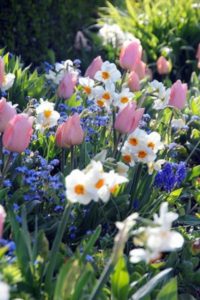 Good Sunday morning, beautiful souls.  I do hope this finds you and your families well.  We are learning to live life somewhat differently, aren't we? 
The other day, while I was enjoying the gift of a little sunshine, I thought, "Perhaps we are dealing with this virus, as dreadful as it is, for a reason."  I do believe good will come from it.  Things such as kindness toward our fellow man, common courtesy, enjoying the little things, treasuring our families and our homes more than ever, returning to solid values, and appreciating the beauty of our earth and all living creatures. 
So without further chatter, I will let the images and words speak for themselves.  And please, take a moment to read my 'special notes' at the end of this post.
"God sends the dawn that we might see the might-have-beens that still might be." ~ Robert Brault
"The birds of hope are everywhere ~ listen to them sing." ~ Terri Guillemets
"Hope is winged ~one wing faith-patience the other action-effort.  We must fly with both wings!" ~ Terri Guillemets
"Never lose hope. Storms make people stronger and never last forever." ~Roy T. Bennett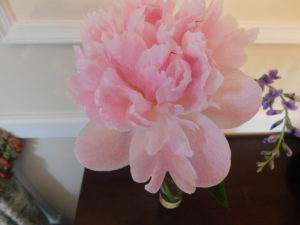 Peony, Courage
"In difficult times carry something beautiful in your heart." ~ Blaise Pascal
Dear friends, I hope you have enjoyed your visit.  I will leave you with something I feel is beautiful, inspiring, and offers hope.  "Anthem," by Leonard Cohen.
Know I am wishing you and yours a lovely day.  Do take care and stay well.
Amour,
Sandra
Special Notes:  Leonard Cohen was born on September 21, 1934, in a suburb of  Montreal, Canada.  He passed away at his home in Los Angeles, California on November 7, 2016.
This extraordinarily talented man was a singer, songwriter, composer, poet, and novelist.  He was inducted into the Canadian Music Hall of Fame,  the Canadian Songwriters Hall of Fame, and the Rock and Roll Hall of Fame.
In 1992, Cohen's ninth studio album, "The Future" was released, and on this album, he introduced the song "Anthem."  This song became an anthem of hope.  And one I feel is appropriate for our current times.  He also was also the writer and composer of "Hallelujah."  I have loved them both since I first heard them.
Images: tumblr and Michael S. Lambiotte