"Let gratitude be the pillow upon which you kneel to say your nightly prayer." ~
Good morning, dear friends.  I don't know about you, but I try to count my blessings every day.  Being sincerely grateful for the blessings in my life seems to make me appreciate them all the more.  I believe we all are grateful for those we love, friends as well as family.  These loving people bless my life daily.  And, have for too many years to count.  But, along with them, there are many other things I am grateful for as well.  Namely, our dear home…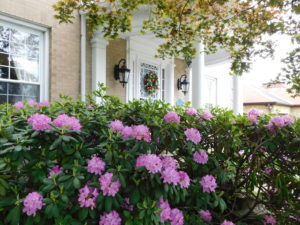 "I hope someday to meet God because I want to thank Him for the flowers." ~ Robert Brault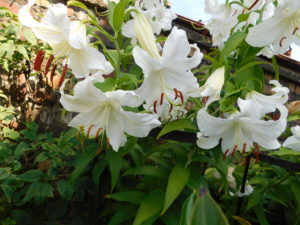 Oriental Lily ~ Casablanca, Summer 2018
The early morning and evening are the sweetest times in our garden.  With the fragrance of the honeysuckle, jasmine and the Casablanca lilies drifting along in the air, inviting us to stay awhile and enjoy.  Truly, a blessing.  I hope you are blessed with a garden or perhaps, a beautiful view you love from a special place in your home.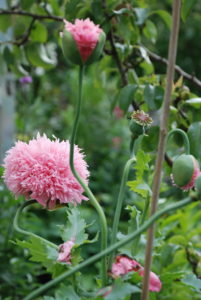 Poppies from France.  Summer, 2018
For each of us, our blessings will be different.  But, our recognition and gratefulness for these blessings are what makes them such a lovely gift. 

Wishing you and yours a beautiful and peaceful day.  
And…
Listen closely so you can ~ "Hear blessings dropping their blossoms around you." ~ Rumi
Amour,
Sandra
Images:  M.S. Lambiotte