"You don't live in a world all alone.  Your brothers are here too."  – Albert Schweitzer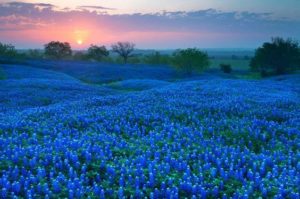 Bluebonnets, The Texas State Flower
Reading the title of my post today, perhaps you are thinking, "What ? ?"  But, considering the photos and information we are receiving, regarding the horrific tragedy in Texas, honestly I lack the inspiration to create a post about beautiful homes and gardens. Tragically, so many have lost their loved ones and the homes they have worked years creating.
This being said, today I am going to tell you a story, a true one. One I hope will give you the greatest inspiration, and remind you, as I remind myself, we must always have faith in our fellow man. A story of the beauty of the human heart and the joy it can offer those in despair.

As most of you know, my husband and I lived in Virginia Beach, Virginia for thirty-two years. Our home was located one mile from Back Bay and 7 miles from the sleepy little fishing village of Knotts Island, North Carolina.  Needless to say, we were close to the water. During those thirty-two years, we saw many ugly storms rip and tear through our lovely seaside town.  We saw first hand the effect of several hurricanes, the flooding, dreadful wind damage and days without power. But none were like Isabelle which came roaring into town on September 19, 2003. Isabelle hit the Carolina coast as a Cat 2 hurricane and did terrible damage. By the time she made her way up the coast to us, she had been downgraded to a Cat 1 storm, with winds of 74-95 miles per hour. Keep in mind, Harvey which has torn through Texas, was a Cat 4 with winds of 130-156. 
When Isabelle decided to move out of town, we did not have a shingle left on our roof – it was all bare wood. The windows blew out of our garage and it took my husband several days to cut the trees and move them which were down across our 400 foot driveway. However, we did not have a drop of water in the house and our house stood up to the winds. We were blessed beyond measure.  

Although, I will tell you this storm took the life out of both of us. My husband is a tough, rugged- type man and he can most always find a ray of sunshine in the darkest of days. But not this time. On one of the days following the storm, in 95 degree plus heat, he was outside clearing tree limbs.  I took him some water and he sat down, looked up at me, looked around our property said: "We are never going to get cleaned up from this disaster." That was the first time in our married life, I had ever seen him defeated.  
The sweltering heat continued, the mosquitoes flourished, water became rationed and there was no end in sight to the power outage. But on day eight of no power, I saw a huge white truck coming down the narrow road in front of our home. Knowing the truck was a power truck, I went outside. As I was walking down our lane, I noticed on the door of the huge truck, a blue outline of the state of Texas with the words TEXAS POWER.  Yes, you read that correctly.  Texas Power, along with power companies from all across the country, had traveled to our corner of the world just to help. Just as I am sure Dominion Power and many others from across the country have made their way to Texas.  
So, on that boiling hot September afternoon, as I approached the truck, two handsome young men effortlessly jumped from the truck. They looked at me and one said, "Mam, we are from Texas Power and we are here to restore your power." I cried. Understand, no one can pronounce Mam or Texas like a native Texan. The men told me there were lines down across a marsh area on the other side of the road. My first thought was to caution them about the snakes, as many poisonous water snakes reside in the marsh areas. As I explained to the men about the snakes, they were pulling on their heavy, long boots.  Then, with the best grin I ever saw on a young man, one of them looked at me and said: "Mam, we're from Texas, we're not afraid of spiders and snakes."  And, off they went through the marsh.

During these last many days, as I have watched the horrific devastation unfold in Texas.  I have thought so much about these two men, I can still see their smiling faces.  I have wondered how they and their families fared, prayed if they needed help that a huge truck, with smiling young men (not afraid of spiders and snakes) would drive down their street and help them, just as they helped us. The hope they offered us is more than I have words to explain.  I know in my heart each and every flood victim who has received such assistance shares my feelings of overwhelming gratitude.
While the destruction from Isabelle was minuscule in comparison to Harvey, it was enough to give me a clear understanding of the horrendous time those effected are experiencing and will be for days, weeks, and many months to come.  In time and with God's help, their lives will be pieced back together. Their homes will be restored or rebuilt. And, it will happen all because the people involved and others from across our great land understand, "we don't live in a world alone – our brothers are here too."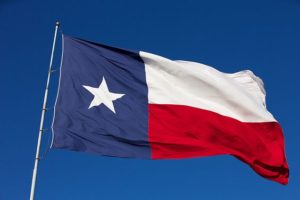 The Texas State Motto – "Friendship"
Thanks for visiting "Where Inspiration Blooms."  Have a lovely week !
Au Revoir,
Sandra  
Photos: Pinterest