"ROMANCE is a celebration of the senses ~ a celebration of being Alive." ~ Susan Branch
Many of you most likely realize by now, I am a hopeless romantic.  Clearly, anyone who collects peonies certainly must be.  Flowers truly speak the language of love.  Their beauty is captivating and romantic.
"A rose is a rose, but a peony is a friend forever." ~ Unknown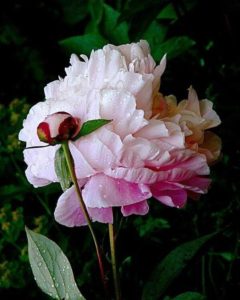 "She was a real romantic she loved the moon and stars rain and thunder roses and poetry.  Anything alive. Anything with soul." ~ N. R. Hart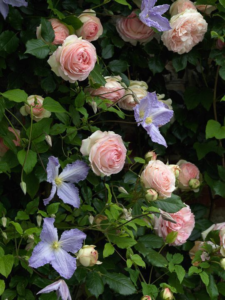 Many years ago, sentiments were conveyed by one's selection of flowers for a bouquet. Did you know that a bouquet of red tulips is an overt declaration of love?  Yes, it is.  Should you want to research this topic further, there are numerous books available on the language and meaning of flowers. Meanwhile, if you are looking for true love, be sure to keep a forget-me-not tucked in your locket.  Or, if you would like someone to know you are thinking of them, send them a bouquet of  zinnias. And in case you are obsessed with peonies like I am, the meaning of a peony is:  Good Life, Happy Marriage and Bashfulness.

Lovely and heartfelt words are, and always have been, marvelously romantic.  I do so love such words.  As a young woman,  living and working in Washington, D. C. I would attend poetry readings on the campus of The George Washington University on Saturday mornings.  To do so, I had to change buses three times.  But for me, it was worth every effort.
"Poetry, beauty, romance, love…are what we stay alive for." ~ Walt Whitman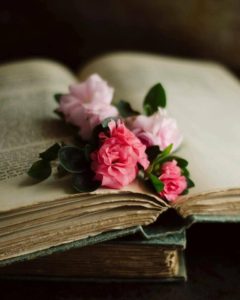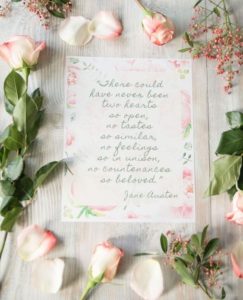 And when it comes to saying things beautifully and ever so romantic, the French are not to be out done.  Such as:  In French, you don't say "I miss you."  You say "tu me manques" which means ~ "you are missing from me."  Doesn't that make your heart pound a little harder?  It does mine.
"When he spoke, what tender words he used !  So softly, that like flakes of feathered snow, They melted as they fell." ~ John Dryden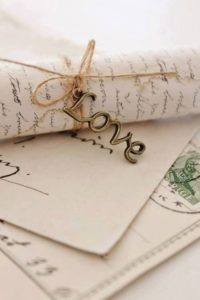 Romantics are known to add romance to their homes.  Among their favorite additions, may be a pretty dressing table.
"Prendre Le Temps." ~ Take your time.
Or, tables covered with gorgeous linen falling to the floor.  Doesn't lunch or dinner at such a table, with your special someone, speak romance?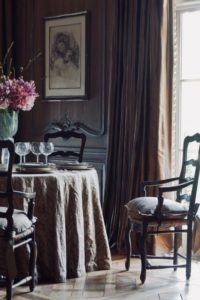 Always, a little sparkle.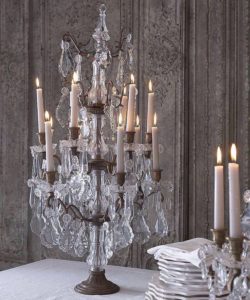 Tassels and Trims.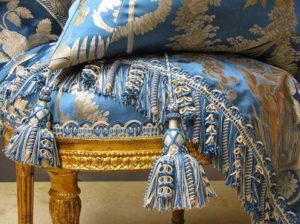 And, always and always – stunning blooms.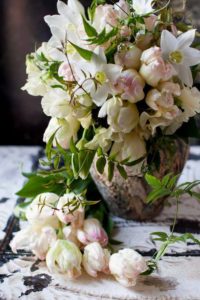 Romantics are also drawn to lovely linens, and adore magnificent needlework.  Many of us have such an appreciation of how women of past generations have poured their desires for beauty into needle, thread, cloth and canvas.  And, this remains a great source of inspiration for women today, as many continue to create this delicate art.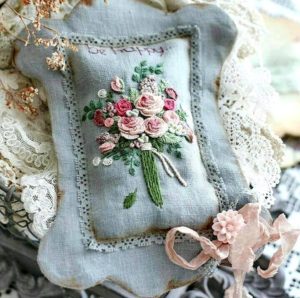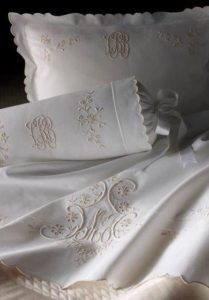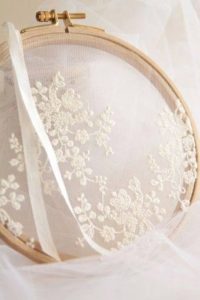 "Let us have a quiet hour." ~ Alfred, Lord Tennyson
Beautiful rituals are also part of a romantic life.  Ah, the pleasures of the "quiet hour."  Today, many or probably most, women do not have an hour each day to devote to quiet reflection.  But, we can certainly dream about it, and enjoy it when we can.  A cup of perfectly brewed tea in a pretty china cup,  can bring instant calm to a hectic day. 
 "Brew me a cup for a winter's night.  For the wind howls loud and the fairies fight;  Spice it with love and stir it with care,  and I'll toast our bright eyes, my sweetheart fair."  ~ Minna Thomas Antrim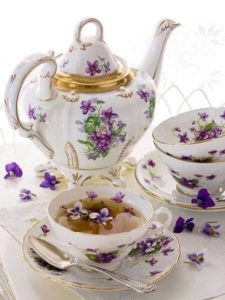 "Love is the flower you've got to let grow." ~ John Lennon
Of all the things I have mentioned today, I would say romantics enjoy the romance of daily life probably the most.  We treasure time spent with those we love during long lunches or dinners.  We absolutely adore real conversations, beautiful movies, wonderful books, magnificent gardens with luscious blooms, the wonders of nature,  laughter of children, bird song, and fluffy white clouds on blue skies.  
So, "My Valentines," I hope you have enjoyed, and been inspired by Part I of, "Romance Is In The Air."   But, for the most beautiful inspiration today, visit here !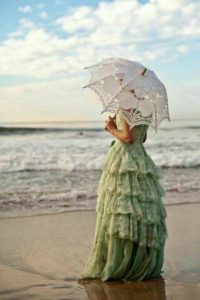 Part II will be published Sunday, February 11, 2018.
Thanks for visiting. Wishing you and yours a most beautiful day !
Au Revoir,
Sandra
Photos: Michael S. Lambiotte, Pinterest, Facebook, and Veranda
Music and Lyrics, "My Valentine" by: Paul McCartney,  Youtube