"Freedom is never more than one generation away from extinction.  We didn't pass it to our children in the bloodstream.  It must be fought for, protected, and handed on for them to do the same, or one day we will spend our sunset years telling our children and our children's children what it was once like in the United States where men were free." ~ Ronald Reagan


"Those who have long enjoyed such privileges as we enjoy forget in time that men have died to win them." ~ Franklin D. Roosevelt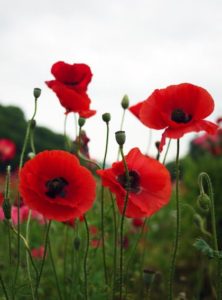 In the spring of 1915, shortly after losing a friend in Ypres, Belgium a Canadian doctor, Lieutenant Colonel John McCrae was inspired by the sight of poppies growing in battle-scarred fields to write a now-famous poem called "In Flanders Fields."  After the First World War, the poppy was adopted as a "The Flower of Remembrance," and is worn in memory of our veterans.  The poppy grows in absence of other flowers and only in ground that has been churned.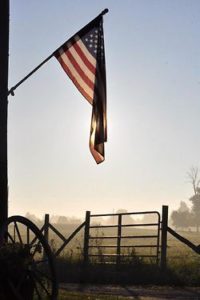 "…And I'm proud to be an American
Where at least I know I'm free
And I won't forget the men who died
Who gave that right to me
And I'd gladly stand up next to you
And defend Her still today
'Cause there ain't no doubt
I love this land
God Bless the U.S.A." ~ Lee Greenwood

Dear friends,  all across this great land of ours, we are observing Memorial Day Weekend.  A time we have set aside to celebrate and say thanks to all military personnel and their families for the sacrifices they make or have made, for our freedom.  It is especially a time we honor and remember our fallen heroes.  In remembrance of all veterans as well as active service members, I wish you and yours a most beautiful Memorial Day Weekend.  Enjoy your celebrations and be safe!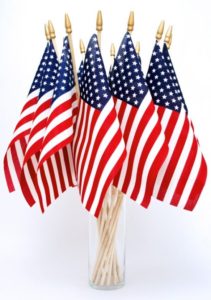 "No arsenal, or no weapon in the arsenals of the world, is so formidable as the will and moral courage of free men and women."  ~ Ronald Reagan
Au Revoir,
Sandra
Images: Via Pinterest
youtube – Lee Greenwood