"Freedom is a fragile thing and is never more than one generation away from extinction.  It is not ours by inheritance; it must be fought for and defended constantly by each generation, for it comes only once to a people." ~ Ronald Reagan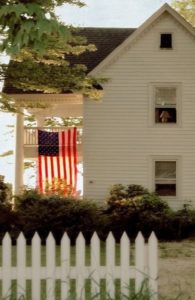 On this most important and special holiday, let us remember all of our veterans as well as our active service members.
Wishing you and yours a happy Fourth of July.  Enjoy your celebrations and be safe!
Au Revoir,
Sandra
Note:  Image~ Via Tumblr