"The voice of beauty speaks softly; it creeps only into the most fully awakened souls." ~ Friedrich Nietzsche
Good morning, sweet friends.  Welcome to the first post of  "The Gentler Side of Life."   Beauty truly is the gentler, sweeter, softer, and more lovely side of life, isn't it?  Whenever I see a beautiful flower, a magnificent tree, a gorgeous piece of china, or a lovely piece of needlework (the list goes on), my heart melts.  You may not be as gushy about it as I am, but I imagine your heart turns a little softer too.  I return to a gentler world.
As many of you may know, I began my blog as a source of inspiration for those of you who are interested in beauty and goodness and, like myself, weary from the chaos in our world.  I like to think it is a respite for all those who visit.  These days, I believe beauty is more important than ever. So, I had a revelation.  I have decided to write "The Gentler Side of Life" as a once a month series as I do "At Table."  It is my great hope that you will enjoy the beauty that I share and you will feel uplifted with a sense of peace when you leave.  I will do my best to keep the posts from being too lengthy. However, I make no guarantees.
"Sometimes a revelation comes with a flash of heavenly light and a booming voice ~ and sometimes it is jotted in a sun-bleached spiral notebook." ~ Jeffrey A. Lockwood

You Are Now Entering A Stress-Free Zone ~ Relax and Enjoy!
"Beauty is visible music." ~  T.C. Henley

"Surprise is the greatest gift which life can grant us." ~ Boris Pasternak
Do you love sweet little surprises?  A small bouquet of flowers tied to your door, a book someone thought you would enjoy, which they left it on your porch, an unexpected package from an old friend, a loaf of Greek bread a friend knows you love, or hubby arriving home with a lovely bouquet of a few precious blooms.  It really is all about the little things.  They bring so much beauty and joy to our world.
"Our brightest blazes of gladness are commonly kindled by unexpected sparks." ~ Samuel Johnson

"On earth there is no heaven, but there are pieces of it." ~ Jules Renard
Ah, the lavender fields of France.  I have never seen them, but when it is once again safe to travel, we are headed there.  Although I am not as well-traveled as many of you, I have visited many of the Caribbean Islands and have been all throughout the South. Through these travels, I have experienced unforgettable beauty. And, the place I call home, "Wild and Wonderful West Virginia" is majestic.  Truly, there is beauty in our world at every turn.
New River Gorge in West Virginia.  Dressed in her autumn beauty.
"Sometimes I need only to stand wherever I am to be blessed." ~ Mary Oliver
"When you leave a beautiful place, you carry it with you wherever you go." ~ Alexandra Stoddard

"I often think of that rare fulfilling joy when I am in the presence of some wonderful alignment of events.  Where the light, the colour, the shapes and the balance all interlock so beautifully that I feel truly overwhelmed by the wonder of it." ~ Charlie Waite
Isn't light wonderful?  I love to see the early morning dappled light as it filters into our old home.  And, another thing I love is to see: it dancing and sparkling like diamonds on the water.  Such beauty is incredible.

"Look at the trees, look at the birds, look at the clouds, look at the stars… and if you have eyes you will be able to see that the whole existence is joyful. Everything is simply happy. Trees are happy for no reason; they are not going to become prime ministers or presidents and they are not going to become rich and they will never have any bank balance. Look at the flowers ~ for no reason. It is simply unbelievable how happy flowers are." ~
Osho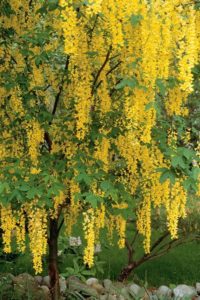 Golden Rain Tree in bloom.
"It is a wholesome and necessary thing for us to turn again to the earth and in the contemplation of her beauties to know of wonder and humility." ~ Rachel Carson

Dear friends, I hope you have enjoyed "The Gentler Side of Life."  As you know, I love beautiful words and it is my hope that you do too.  For me, it seems important, even more so these days, to read words that are meaningful and make us pause for a moment and just think. I will also try to present lovely photos to accompany these words which will be peaceful and happy.
For some time, I have continually felt a gentle nudge to write this series, which I have been working on for a while.  I know  I have no solutions to problems in our world, that is in God's hands.  But if I can offer solace and a few moments of peace, I want to do just that.   
I want you to know how much I appreciate your visit and if you can take a moment, I would love to hear your thoughts about this series.  Wishing you a beautiful and peaceful day.  Stay well !  
"Beauty gives us hope" ~ unknown
Amour,
Sandra

Images: via tumblr and WV travel