"Christmas waves a magic wand over this world and behold, everything is softer and more beautiful." – Norman Vincent Peale
It is difficult to believe Christmas is just a few days away.  It seems like only yesterday the peonies were blooming. So, before another day slips away, I thought I would share a "few of my favorite things."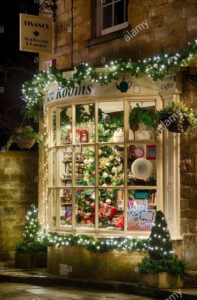 I love Christmas and every drop of magic the beautiful season holds.  From glorious store windows to the smell of wood smoke curling from chimneys. Even the mess in the kitchen from baking cookies.  I love it all, and everything in between.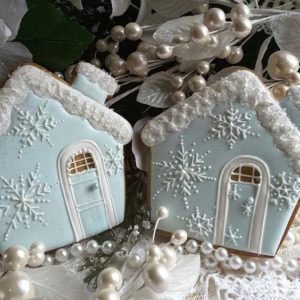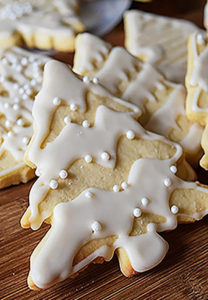 And, there is my special fondness of gorgeous packages which have been lovingly wrapped.  I love to look at them and wonder – "What could that be?"  The child in me  always shows up at Christmas.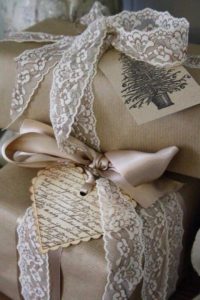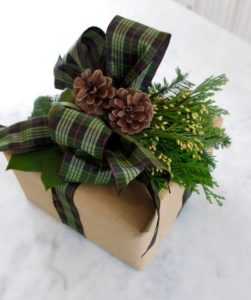 But I especially love what I refer to as "Elf Work."  I once belonged to a Secret Elf Society.  Yes, you read that correctly.  Our society had 12 members.  Members were carefully invited, because no member could ever disclose the names of the other elves, or names of those our elves may have helped or were planning to help. Our belief was, " It mattered not that a name be attached to an act of love, but that our actions lifted spirits and offered hope." 

Sometimes we placed an entire Christmas, (tree, lights, presents and food) on the porch of a family who needed a helping hand. And, we hung gorgeous prom dresses on the front doors of many a princess who thought she would never own one, and delivered lots of bicycles at birthdays throughout the year. There were winter coats placed in strategic locations for the homeless and money for gas, along with a nice lunch placed at the door of someone who needed to travel to check on a loved one.  I lost count of the gazillion loaves of nut bread baked, tied with a pretty ribbon, and left on the porch of anyone we knew who could just use a sweet surprise. And, we always left a card which read: "Always Believe, Love Santa." Even, if the delivery was made in June.
I can't begin to tell you the fun we had, the strong friendships we formed – not to mention the wonderful fellowship we enjoyed.  Truly, we received far more than we gave.

They say, "What goes around, comes around," and I now know that includes Elf Work.  The other evening our door bell rang and it was the gorgeous daughter of a lovely Elf named Suzie. You see, Elf Suzie is Belgian.  She made and brought to us, a tin of Galettes. Galettes are a Belgian waffle type cookie, most usually made at Christmas, and absolutely delicious. And, if you haven't tasted one of these little gems since the early 1980's, they are even more delicious.  My husband, who is also Belgian, and I so enjoyed this special treat. A kind and thoughtful treat from an Elf – just because.  Now, there is a real twist to this story. So be sure you remember the name Suzie, because you will want to read (later post) "The Story With a Twist."  Elves are always at work – even when they are no longer with us.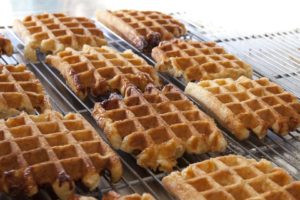 But, with all the things I love and enjoy about this season, Margaret Hendley so elequently expressed my feelings about one of my "most favorite things" when she said:  "At least once each December I take a few precious moments to sit alone in our darkened living room, illumined only by the lights of our Christmas tree, and in the quiet, remember the voices of those I love who are all now silenced, while I ponder the mystery and wonder of this most blessed of celebrations."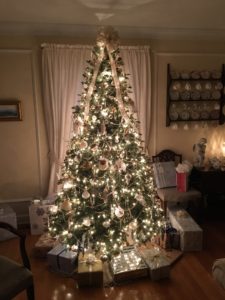 Wishing you and yours all the joys,blessings, and wonder of this most glorious season !
Always Believe !
Love, Sandra 
Photos:  Facebook, Pinterest, M.S.Lambiotte