"Laughter is timeless, imagination has no age, dreams are forever." – Walt Disney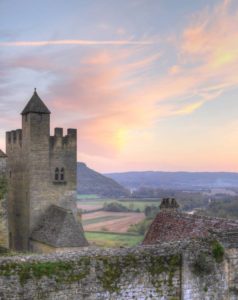 Somewhere in France.
Good morning, dear friends.  The words from Mr. Disney are some of my most favorite.  They always encourage me to remember my dreams, such as my dream of visiting France.  The beauty and culture of the awe-inspiring country truly tugs at my heart and I do hope to visit her one day. 
But, there are many other things which make my heart sing.  Gorgeous blooms, the magnificent beauty of nature, and expressive words written in such a way so as to move one to tears, are just a few things of which will forever hold my heart.
"Beauty hath strange power." ~ John Milton


"The soul should always stand ajar, ready to welcome the ecstatic experience." ~ Emily Dickinson
Whenever I come upon a beautiful gate, I always wonder what lies beyond.  Do you?  Surely, there will be exquisite blooms.
"A flower's appeal is in its contradictions – so delicate in form yet- strong in fragrance, so small in size yet big in beauty, so short in life yet long on effect. ~ Adabella Radici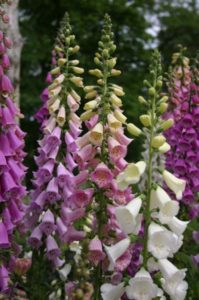 I always wonder if I may meet a plant I have not grown, or perhaps simply see examples of ones I dearly love.
Maybe I will see an unexpected planting with a lovely color combination.  Or, a stunning design…
such as a beautiful French Parterre.  If you are not familiar with the garden design term parterre, it means a garden within a garden.   And, in my opinion, they are beautiful.  Lots of work, but beautiful.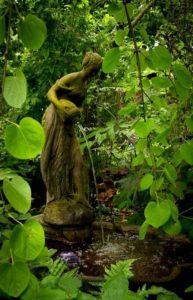 And, I can become giddy when I see a pretty piece of statuary, almost hidden.  I like to think perhaps, it was placed in such a heavenly spot by the angels and not by man.
"Sometimes the beauty is so deep it pierces us with longing. For what? For life as it was meant to be. Beauty reminds us of an Eden we have never known, but somehow our hearts were created for." ~  Stasi Eldredge


Along with all the glorious beauty of nature, there are also beautiful people who inspire me.  Two quite famous souls who never fail me are…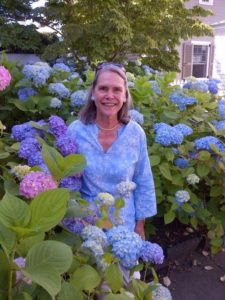 Alexandra Stoddard, who wrote, "When you experience true beauty, you find yourself being lifted by the wings of harmony."
Whenever I need a lift or a nudge, I always turn to Alexandra Stoddard.  She not only had a marvelous career as an interior designer, but she is a gifted writer.  She has the unique ability to write in a way that makes one stop and truly think about her words, thereby offering great inspiration.  Alexandra has traveled the world and is passionate about beauty.  She continues to write from her home in Connecticut.
And…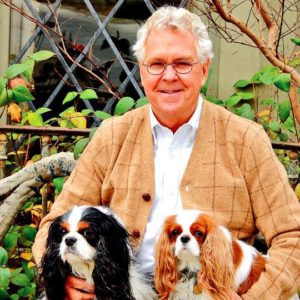 Charles Faudree who wrote, "My greatest hope is that when I'm gone, people will remember I created something beautiful."  
Charles Faudree created amazing beauty.  Sadly, the world lost him a few years ago, but his legacy of the beauty he created still lives on.  He is most famous for his remarkable talent of mixing objects, patterns, and colors which created rooms with vibrant personalities and unmatched beauty.  Mr. Faudree worked throughout the United States and Europe and was the author of several wonderfully informative books on French Country design.


"Art washes away from the soul the dust of everyday life." ~Pablo Picasso
And of course, art makes my heart happy.  Because we are all different, the art which speaks to us will, therefore, be different for each of us.  Two of my favorite artists are Claude Monet and Roger Mühl.
The Artist's Garden at Giverny, by Claude Monet
The work of Claude Monet truly makes my heart pound.  When Monet wrote, "Put your hand in mine and let us help one another to see things better," I felt as though he was talking to me.  He wanted me to pay attention to beauty. He took my hand and helped my eyes open wide to nature and the gifts of many talented souls. 
And the work of Roger Mühl almost makes me weak in the knees.  What he can do with color is captivating.  He lived and worked in Mougins, France until his death in 2008.  Mühl was dear friends with Alexandra Stoddard and her husband Peter Brown.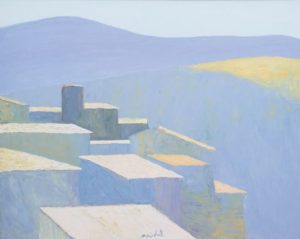 Village Le Matin, by Roger Mühl
The color in this piece, which hangs in our upstairs hallway, makes me so happy.  It and two others similar, greet me many times throughout the day.


"We read and write poetry because we are members of the human race.  And the human race is filled with passion.  And medicine, law, business, engineering ~ these are noble pursuits and necessary to sustain life.  But poetry, beauty, romance, love ~ these are what we stay alive for." ~ Robin Williams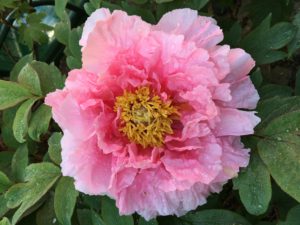 Princess Cathy, Tree Peony.  She is about to open in our garden.
In closing, I hope you have enjoyed your visit this morning.  I would love to hear the things which touch your heart and make it sing.  What and who makes you weak in the knees?  We all need things and people who inspire us and keep us moving forward.   As said by Robin Williams ~ "… poetry, beauty, romance, and love are what we stay alive for."  May you always be inspired to let your imagination wander and create dreams you treasure.  Because they may come true. 
Wishing you beautiful spring days, full of joy and laughter!
Au Revoir,
Sandra
Images: via Pinterest, tumblr, Michael S. Lambiotte