Good morning, dear friends.  Thank you so much for visiting and may these 'Sunday Thoughts' touch your heart.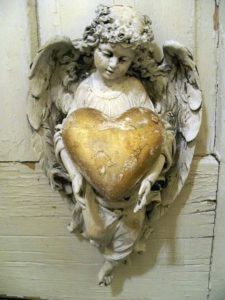 The Work of Christmas
Written by, Howard Thurman in 1985
"When the song of the angels is stilled,
When the star in the sky is gone,
When the kings and the princes are home,
When the shepherds are back with their flock,
The work of Christmas begins:
To find the lost,
To heal the broken,
To feed the hungry,
To release the prisoner,
To rebuild the nations,
To bring peace among brothers,
To make music in the heart."
These profound words were also set to music, by Dan Forrest in 2014.  To listen, visit here.


Wishing you and yours a beautiful day.
And… 
"May you have heaven in your heart, starlight in your soul, and angels all around you." ~ Unknown
Au Revoir,
Sandra
Notes:  The "Work of Christmas" is sung by the Capital University A Cappella Choir ~ Columbus, Ohio.
Image, via Tumblr