"I am going to try to pay attention to the spring. I am going to look around at all the flowers, and look up at the hectic trees. I am going to close my eyes and listen." ~ Anne Lamott
Good morning, dear friends.  I want to thank those of you who left sweet comments last week on my blog post.  You are special friends and I appreciate each of you very much.  All went well with my eye surgery and hopefully, by next week, I should be back to normal.   
Does today find you with your  "eyes closed, listening to the sounds of spring, looking up at the hectic trees, paying attention, and not missing a thing?"  Certainly, I hope so.  Because spring is too dear to miss a sound or a bloom.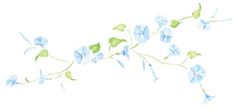 Spring is a whimsical wanderer, blooming beauty along her path. ~ Angie Weiland-Crosby
While typing is still a bit of a challenge, I thought I would send you beautiful words and blooms.  Simply to send a little joy your way or inspire you to truly open your eyes to all the exquisite beauty of the garden world.  The magnificence is at every turn during spring.  You may discover it on a wee walk in your own neighborhood.  Just imagine, gorgeousness you have never noticed.
And now one knows what is behind that brick wall.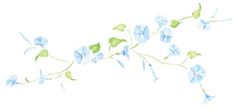 "Spring unlocks the flowers to paint the laughing soil." ~ Bishop, Reginald Heber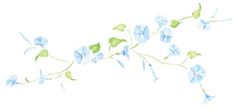 "Flowers rewrite soil, water, and sunshine into petal'd poetry." ~ Terri Guilemets
If a peony is not poetry, I can't imagine what is.  I have adored them since I was a child and to me, they are the 'Queen of the Garden.'
They are available in a wide variety of colors, and forms.  There are the singles (such as the one above), the Japanese, anemone, semi-double, bomb, and full double.  When I first began growing peonies (40 plus years ago), I was partial to the semi-double and full double.  Now, that has changed and they all steal my heart.
"The peony was unchaste, dishevelled as peonies must be, and at the height of its beauty." ~ Robertson Davies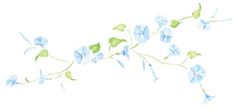 Dear friends, I hope you have enjoyed your visit.  Many thanks again, to all who left such lovely comments last week.  I will leave you with a few blooms from our garden that I cut this morning.  May they bring you joy!
Know I wish you and yours a wonderful day and a week full of beauty and blue skies.  Be well.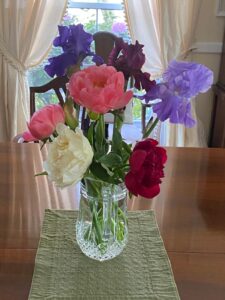 Look closely out of the window and you will see the rhododendron just opening.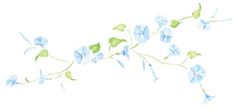 "Open the bloom of your heart and become a gift of beauty to the world." ~ Bryant McGill
Amour,
Sandra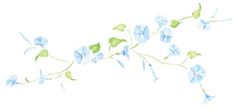 Images:  Tumblr and M.S. Lambiotte