"These beautiful days … do not exist as mere pictures – maps hung upon the walls of memory to brighten at times when touched by association or will … They saturate themselves into every part of the body and live always." ~ John Muir

Good Sunday morning, beautiful souls.  Have you ever heard something lovely and thought, "I have heard that before ~ but where?"  It could be a song, a phrase someone uses or perhaps, as in my case, a moving poem.
This past week I was listening to some of the tributes given at the funeral of Congressman, John Lewis, by his friends and colleagues.   One gentleman who gave such an inspirational tribute to Lewis was the Reverand, James Lawson.  At ninety-two years young, he certainly imparted the wisdom of his years for all who were listening and I hope many were.  At the end of his tribute, he read a poem that was truly written from a heart full of love, but scared by the experiences of life. 
This poem was one I knew I had heard or read before, but couldn't remember when.  To me, it is amazing how time does not erase things that deeply touch our hearts.  So, after doing a little research through my volumes of writings, I found what I was looking for.  I had heard this poem at a poetry reading in Washington, D.C. in the late 1960s.  I was a young girl then, but the poignancy of this piece has lingered in my heart all these years.  I hope it will speak to you as it did me.
I Dream a World,  by Langston Hughes
"I dream a world where man
No other man will scorn,
Where love will bless the earth
And peace its paths adorn
I dream a world where all
Will know sweet freedom's way,
Where greed no longer saps the soul
Nor avarice blights our day.
A world I dream where black or white,
Whatever race you be,
Will share the bounties of the earth
And every man is free,
Where wretchedness will hang its head
And joy, like a pearl,
Attends the needs of all mankind-
Of such I dream, my world!"

"
We are hungry for tenderness.  In a world where everything abounds, we are poor of this feeling which is like a caress for our heart." ~
Alda Merini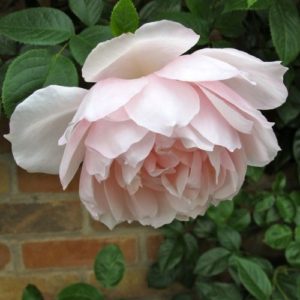 Dear friends, I hope this finds you and yours well.  May the month of August bring you smiles and good memories.
Know I am wishing you a beautiful day and week ahead.
And,
May we live to see the day where we will enjoy…
"One country, one destiny."
Amour,
Sandra
Images:  via tumblr
Note:  The ending quote, "One country, one destiny" was found embroidered on the lining of the coat Abraham Lincoln was wearing the night he was assassinated.
bio of Langston Hughes, author of "I Dream A World."  The information is from Wikipedia
James Mercer Langston Hughes (1901-1967) was an American poet, social activist, novelist, playwright, and columnist from Joplin, Missouri. He moved to New York City as a young man, where he made his career. One of the earliest innovators of the then-new literary art form called jazz poetry.  Hughes is best known as a leader of the Harlem Renaissance. He famously wrote about the period that "the negro was in vogue", which was later paraphrased as "when Harlem was in vogue."
Growing up in a series of Midwestern towns, Hughes became a prolific writer at an early age. He graduated from high school in Cleveland, Ohio, and soon began studies at Columbia University in New York City. Although he dropped out, he gained notice from New York publishers, first in The Crisis magazine, and then from book publishers and became known in the creative community in Harlem. He eventually graduated from Lincoln University. In addition to poetry, Hughes wrote plays and short stories. He also published several non-fiction works. From 1942 to 1962, as the civil rights movement was gaining traction, he wrote an in-depth weekly column in a leading black newspaper, The Chicago Defender.