"Aflame, October's leaves adore the wind." ~ Carol Ann Duffy
     Good Sunday morning, my friends.  I hope this finds you enjoying a lovely autumn morning.  We have cooler temperatures this morning, but certainly not like the October mornings I remember from past years.
     In our area, we are in desperate need of rain.   
Our governor has declared a "State of Emergency," for our entire state, due to our extremely dry conditions, "no outside burning or fires of any kind."  With the majority of "Wild and Wonderful West Virginia" being heavily forested land, and the Appalachian Mountain System covering nearly two-thirds of our state, dry weather can be a huge factor in forest fires. 
     Speaking of the weather, here is something else to ponder.  Old mountain folklore tells us, "Your winter will be as cold as your summer was hot."  I don't know about you, but right now, a long cold winter sounds quite lovely. 

"The early days of a lovely autumn come back to me. I remember the avenue of maples, the delicate smell of the fallen leaves, and the scent of autumn apples ~ that mix of honey and fall freshness." ~
Ivan Bunin
Even though our seasons are changing,  we can carry our memories of past autumns in our hearts, can't we?  Times of walking along, under a brilliant blue sky and kicking the leaves.  Wearing sweaters, corduroy skirts, and wool jackets.  And, who remembers hay rides?  They were even better than high school football games, at least in my opinion.  Such fun.
Yes, "October had tremendous possibility…the golden leaves promised a world full of beautiful adventures.  They made me believe in miracles." ~
Sarah Guillory

Dear friends, know how much I appreciate your visit.
And…
Wherever you are, I hope the sun rises and sets on a beautiful day for you and yours.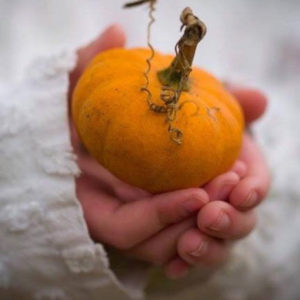 "It was the perfect autumn day…cool and crisp, bright sun against a brilliant blue sky, smoke curling out of chimneys, leaves swirling…The ideal day for a trip to a pumpkin patch, then to a tiny cafe for cups of hot cider…Then home with the memories of a perfect day, to enjoy a good book in the beautiful late afternoon golden fall light." ~
Vicki Chicago-Marsh
Amour,
Sandra

Images: via tumblr