"The simple things are also the most extraordinary things, and only the wise can see them." ~ Paulo Coelho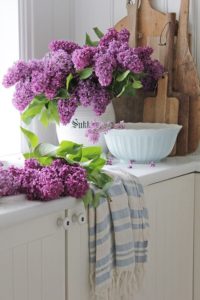 Good Sunday morning, dear friends.  I do hope this finds everyone well and that you have enjoyed a good week.  

While sitting in the garden yesterday, enjoying a few rain-free moments, I was thinking about the world crisis we find ourselves enduring.  A situation that appears will be with us for quite some time.  At first, my thoughts seemed to be quite scattered, but the beauty of our garden quickly focused my mind on the sound of bird song and the fragrance of the Jessamine.
This crisis has made us think of so many things, hasn't it?  Personally, I vow to pay more attention to absolutely every detail along my daily path.  Although, I do not believe I have ever taken the beauty of our world for granted or the enjoyment of little things, such as a beautiful bowl of fresh strawberries in the spring.  But what about the farmers who work late into the night, often under adverse conditions, just to bring me this beautiful bowl of sweet berries?  Have I appreciated them enough?  My lovely bowl of berries would not be on my table without them.  Truly, our farmers belong on a pedestal and deserve our utmost appreciation. 
So, you see, what I do think I have taken for granted is the promise of what would always be here.   The promise we would always have our farmers and their farms.  It never occurred to me I might not see a spring without juicy sweet berries, or our stores not filled with the many fruits and vegetables we so enjoy.  It is a promise that holds great joy to see these things arrive in the stores and markets or go with friends to the 'pick your own' fields.   A promise I will never take for granted again.  I am wiser now. 

"Sweet May hath come to love us, Flowers, trees, their blossoms don; And through the blue heavens above us The very clouds move on." ~ Heinrich Heine
But, in the midst of it all, spring is slowly coming to life and moving forward.  The birds are building their nests (everywhere), finches are singing and the doves are 'cooing'…and the world is about to explode with blooms.  The bees are buzzing and the butterflies are doing what they do best ~ adding beauty to our days.
I do love to hear the chatter of the sweet goldfinch.  They are lovely and happy little birds.
Bees are such hard-working little girls.  We must make every possible effort not to harm them, they are vital to our survival.  
Butterflies beautify our world and are a precious gift from above.
And…
"Never yet was a springtime, when the buds forgot to bloom." ~Margaret Elizabeth Sangster
Iris, Earl of Essex

"April advanced to May.  A bright, serene May it was; days of blue sky and placid sunshine…" ~ Charlotte Brontë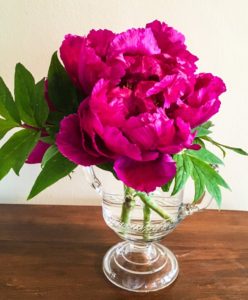 Dear friends, this spring I vow to pay attention to my surroundings.  To appreciate every minute detail and every lovely fragrance the breeze blows my way.  How about you?
Wishing you and yours a glorious day on this first Sunday of May.
Enjoy these magnificent spring days!
"The temple bell stops ~ but the sound keeps coming out of the flowers." ~ Matsuo Basho
Amour,
Sandra

Images:  via tumblr, M.S. Lambiotte