"If you wish to make anything grow, you must understand it, and understand it in a very real sense. 'Green fingers' are a fact, and a mystery only to the unpracticed. But green fingers are the extensions of a verdant heart." ~ Russell Page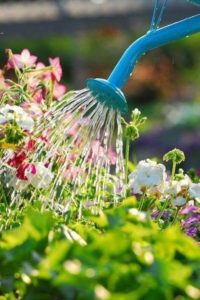 Good Sunday morning, beautiful souls.  I do hope this finds everyone continuing to be well.   

"At the heart of gardening there is a belief in the miraculous." ~ Mirabel Osler
This week, as I was going through my many pages of quotes and writings, I came across the opening quote by Russel Page.  About gardening and "green fingers."  I had to laugh and it gave me a great memory of my dear mom.  As many of you may know, mom was an avid gardener, and a talented one as well.  She once had a friend who was visiting her garden say, "Louise, I do believe you could put a broom handle in the ground and it would sprout and grow."  Mom and I laughed over those words many times.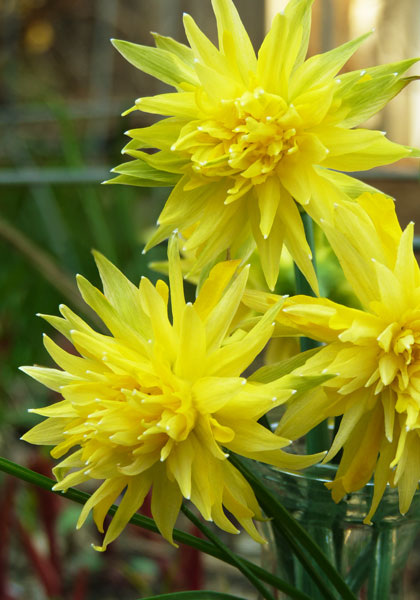 Narcissus, Rip van Winkle (double heirloom)
But, as you might imagine, there is more to this story.  Now, the virus hasn't caused me to take leave of my senses and I know it is a bit early to be thinking of spring blooms.  However, let me explain.  In the very early spring of this year, probably mid-March, Mike and I were in the garden and were looking for a daffodil we knew we needed to move because it was not getting enough sun, which should have been done last fall.  This daffodil is special to us as it had been on his grandparent's farm in Pennsylvania.  The daffodil is named Rip van Winkle, an heirloom daffodil.  'Rip,' as we call him, takes a little getting used to, but he does grow on you and has gorgeous green shading.  He looks like someone who is having a really bad hair day.  Anyway, on this spring day, good fortune was with us and we found Rip.  I reached down to put a stick in the ground marking its location and came into the house and didn't give Rip another thought.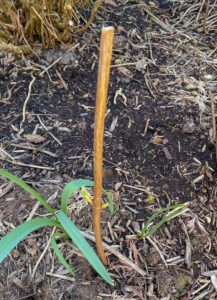 A new Annabelle hydrangea marking daffodil, Rip van Winkle.
Until, one nice warm April day Mike came into the house and said, "Sandra, you are certainly your mother's daughter."  Of course, I wanted to know what prompted that remark and so he replied, "Remember that stick you put in the ground to mark the location of Rip?"  "It was a broken hydrangea stick and it has leaves coming from it and it has taken root."  We both laughed and off to the garden we went to inspect the 'stick.'  Now, I couldn't have started a hydrangea using this method if I had tried, but there it was, a new Annabelle hydrangea with leaves and it was taking root.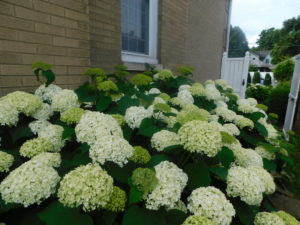 Annabelle hydrangeas in our garden.

"My green thumb came only as a result of the mistakes I made while learning to see things from the plant's point of view." ~ H. Fred Ale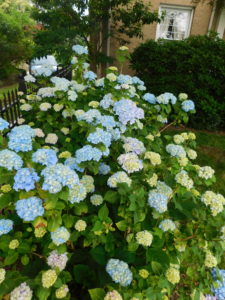 Nikko Blue Hydrangeas in our garden, just beginning to turn blue.
Do I believe there are folks with green fingers or green thumbs?  Perhaps, I'm not certain.  But I do believe there are folks who, have suffered the loss of treasured plants, outwitted all sorts of destructive creatures,  endured the wrath of Mother Nature, and even with all of this,  pushed on to become outstanding gardeners.  Why does one pursue such madness?  It is all about the love of beauty and the feeling one has when they have a hand in bringing such beauty to life.  It is the enormous sense of satisfaction that one receives from being rewarded by their hours of work and care, and it is the magnificent peace one has while in the garden.  It is also about memories that will last a lifetime.

"I have found, through years of practice, that people garden in order to make something grow; to interact with nature; to share, to find sanctuary, to heal, to honor the earth, to leave a mark.  Through gardening, we feel whole as we make our personal work of art upon our land." ~ Julie Moir Messervy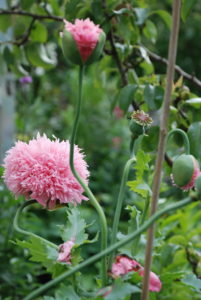 Poppies from France, blooming in our garden.
Dear friends, I hope you have enjoyed your visit.  Know I wish you and yours a beautiful day.
And…
May your week ahead be filled with lovely moments and kind people.
Amour,
Sandra
Note:  Should you have a fondness for the Rip van Winkle daffodil he is available through Old House Gardens which specializes in heirloom bulbs and plants.
Images:  Michael S. Lambiotte, tumblr, Old House Gardens Catalogue