"The sky was clear, the stars hung high overhead, and the moon was just a sliver, rather than a full moon, so that it proved to be significantly dark out. However, the coating of snow upon the ground looked bright in the moonlight." ~
Danielle Renee Wallace
Good Sunday morning, sweet friends.  I hope this finds you well and that January has been kind to you.  If you like snow, there seems to be quite a bit of it flying around the country.  We had about five inches last night (January 6) and we have bitterly cold temperatures.
As we are deep in winter, I thought you may enjoy the words of Mary Oliver.  According to Jean-Paul Sartre,  "To read a poem in January is as lovely as to go for a walk in June."  So, please join me for a wee walk.
"Snowy Night," by Mary Oliver
"Last night, an owl
in the blue dark
tossed
an indeterminate number
of carefully shaped sounds into
the world, in which,
a quarter of a mile away, I happened
to be standing.
I couldn't tell
which one it was ~
the barred or the great-horned
ship of the air ~
it was that distant.
But, anyway, aren't there moments
that are better than knowing something,
and sweeter?
Snow was falling,
so much like stars
filling the dark trees
that one could easily imagine
its reason for being was nothing more
than prettiness.
I suppose
if this were someone else's story
they would have insisted on knowing
whatever is knowable ~ would have hurried
over the fields
to name it ~ the owl, I mean.
But it's mine, this poem of the night,
and I just stood there, listening and holding out
my hands to the soft glitter
falling through the air.
I love this world,
but not for its answers.
And I wish good luck to the owl,
whatever its name ~
and I wish great welcome to the snow,
whatever its severe and comfortless
and beautiful meaning."
I have loved this poem since I first read it.  My favorite line is:
  "
Snow was falling,
so much like stars
filling the dark trees
that one could easily imagine
its reason for being was nothing more
than prettiness."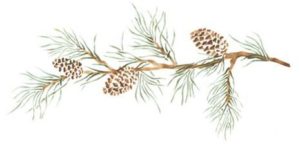 "I love snow, snow, and all the forms of radiant frost." ~
Percy Bysshe Shelley
Certainly, I realize not everyone shares my love of snow.   Truth be told, I may not enjoy it as much as I do if I had dealt with it all the years I worked outside our home.  However, it seldom snows in coastal Virginia, but there are other elements Mother Nature is ready to hand out in full portions that can be more precarious than snow. Such as stress magnified, in never-ending sideways rain and fog.
Although,

 to me, snow enhances the magnificent beauty that we often miss.  Snow seems to decide who will look lovely in white and dresses all accordingly, calling us to pay attention.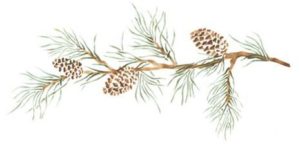 "Now there are these veils, shimmering like curtains, The diaphanous satins of a January window" ~ Sylvia Plath
One of the pleasures I enjoy tremendously is being inside, all cozy and warm on a cold snowy morning, and enjoying the garden from the view of our windows.  Such a pleasure I never take for granted.  The snow looks like diamonds sparkling under a brilliant blue sky.
"I wonder if the snow loves the trees and fields, that it kisses them so gently? And then it covers them up snug, you know, with a white quilt; and perhaps it says, "Go to sleep, darlings, till the summer comes again." ~ Lewis Carroll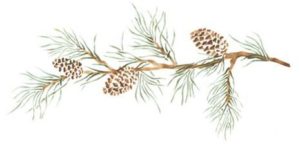 "Snow provokes responses that reach right back to childhood." ~
Andy Goldsworthy
"Snow is…a beautiful reminder of life and all its quirks. It makes me pause. Think. Stay still. Even my mind takes the hint. It makes me feel giddy. Like a kid. I bring my hot cocoa to the window and simply sit and reminisce…It brings me back to days of school cancellations and snow igloos and King of the Mountain games in my childhood neighborhood…That for this one moment in time, I'm not an adult with all the headaches that can accompany that responsibility, but instead, I'm still the girl in pigtails with the handmade hat and mittens, just waiting to build her next snowman."  ~
R.B. O'Brien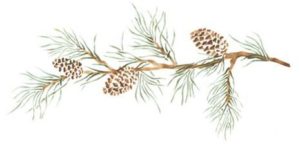 Dear friends,  thank you so much for your visit.  I do hope this finds you enjoying snowy days.   
Know I wish you and yours a beautiful day, full of love, peace and joy.    Stay well!
And may . . .
 ". . .this winter be gentle and kind ~ a season of rest from the wheel of the mind."  ~
John Geddes
Amour,
Sandra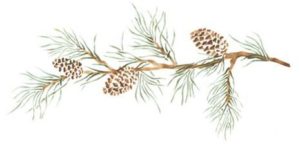 Images: Tumblr