"It is the soft nature of the things in which we surround ourselves that dull the sharp edges of life." ~ Christine Fleming
Good morning, dear friends.  We have, once again, lived through another week of discord and acts of evil in our world.  It is all terribly concerning and I will admit, there are many days the ugliness ways too heavy on my heart.  I believe we are all, more than ever, so grateful for the peace, comfort, and softness of our homes.  They certainly do "dull the sharp edges of life."  


As you know, my mantra has always been that beauty makes us a kinder and better people.  I feel as though I have screamed it from the rooftops and I sincerely believe the words with all my heart.  Beauty also softens our days and enables us to endure the tragedies and sorrows of our fellow man, along with the 'ugly' in general.  So, I thought this morning I would share some things I consider to be beautiful, I hope you will too.  I also hope they will make you smile and provide some beauty for you to tuck away in your heart for cloudy days.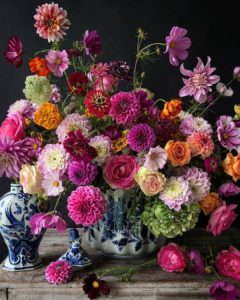 Beautiful blooms always make everyone and every situation better, in my opinion.
The golden beauty of autumn, complete with peaceful fog ~ perfect.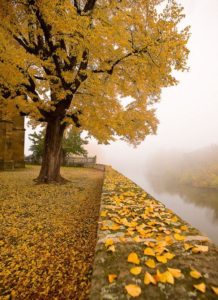 The art we love.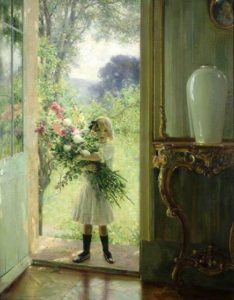 Beautiful words.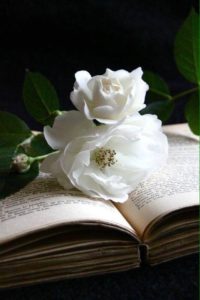 For each of us, the list of what ignites our fire will be different.  However, somehow, someway we must find a way to scatter joy, kindness, and show love and concern for our fellow man. Now, I know I am probably preaching to the choir, but I will leave you with the words of a special woman, who in small steps, found a way to show love and accomplished unimaginable things in our world.  She found ways to alleviate the suffering of others, and she didn't give up, she took steps every day, she was relentless.  She was … Mother Teresa.
"If you want a love message to be heard, it has got to be sent out. To keep a lamp burning, we have to keep putting oil in it."  ~ Mother Teresa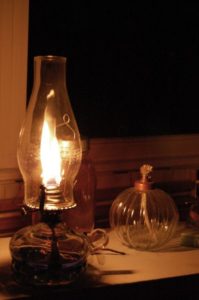 "And as we let our own light shine, we unconsciously give other people permission to do the same." ~ Nelson Mandela

Perhaps, if enough of us keep our lamps full, we will light the way for others.  I believe we must ~ for the sake of humanity.
Wishing you and yours a beautiful and peaceful day.
Au Revoir,
Sandra
Photos, via tumblr, pinterest and facebook