"Living is the art of getting used to what we didn't expect." ~ Eleanor C. Wood
Good Sunday morning, dear friends.  I hope this finds you well and enjoying summer.  Time moved along and I lost July.
I know you must be wondering, "Where has she been?"  Honestly, I wish I could tell you that Mike and I  have been living life on top of the world in Southern France. However, that is not the case.  You see, I was admitted to the hospital on July 11, 2022, and released on July 20, 2022.  I can assure you I was not on top of the world.  In fact, this is the first day I have turned on the computer.  
You may or may not remember that around the end of June, I thought I had a bug of sorts, but it left as they do.  Our 50th anniversary was July 1 and stubborn as I am, I was determined not to miss that day.  Things went downhill after that day.  On July,11  Mike took me to the ER and of course, they admitted me.  After the blood work was reviewed it was determined that I was almost in kidney failure.  So, on Tuesday, July 12 I had surgery and had 2 stints placed in my kidney.  Everything was uphill after that.  All I can say is it has been a wild month and I had no idea I was so sick.
I don't even want to imagine what I would do or would have done without my dear husband.  He has taken meticulous care of our garden and home, he came to the hospital every day, talked to doctors, and turned our dining room into a hospital room and at least a gazillion other things.  No human could have done more.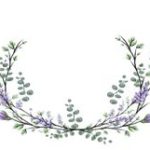 "I am so thankful for friendship.  It beautifies life so much." ~ Lucy Maud Montgomery
In closing,  the word "grateful" has taken on new meaning to me.  It appears  God wants me to remain on this earth for a reason.  And before I close, I want to thank everyone from the bottom of my heart for your good wishes.  I have briefly skimmed Facebook and I know many of you commented on my page.  Another big lesson I have learned is, that friends can be virtual but still hold you in the palm of their hand. 
Dear friends, wishing you and yours a beautiful day. Be well, enjoy these summer days, and know. . .
Tu m'as manqué! (Ihave missed you.)

Amour,
Sandra
Images:   Tumblr and Pixabay