"Between bustle and breaths, between twinkling and flurry, December's warm embrace." ~ Unknown
Good morning, dear friends.  Isn't the month of December just like a great big hug?  For me, I'll answer ~ yes it is.  People smile, snowflakes fall on our cheeks, everything on the earth sparkles, and no matter where you live or what language you speak, you feel the warmth of this lovely time of year.  In a world which all too often seems totally upside down, 'Love' is the spirit of this most beautiful season on our earth.  
So, find your coffee or tea and come along with me.  Take a break from the rush and let's enjoy the 'warm embrace' of December.
"Snow was falling, so much like stars filling the dark trees that one could easily imagine its reason for being was nothing more than prettiness." ~ Mary Oliver
"The flake of snow grew larger and larger; and at last it was like a young lady, dressed in the finest white gauze, made of a million little flakes like stars." ~ Hans Christian Anderson, The Snow Queen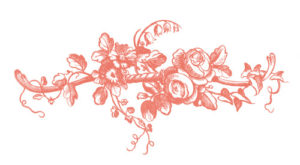 "…iced air warmly whispers past seasons and present spirits." ~ Unknown
"Tender memories wake and say forget-me-not on Christmas Day." ~ Unknown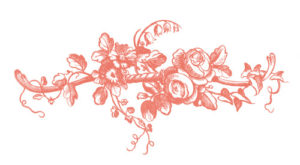 "Nothing is ever really lost to us as long as we remember it." ~ Lucy Maud Montgomery
Memories are made when gathered around the table.  If you are fortunate, perhaps you are setting your table with your grandmother's transferware.  Those, who are no longer with us have been such a special part of our journey. And memories of them, and the things they loved are a genuine warm embrace.
Ah, those memories of  being "nestled all snug in our beds, while visions of sugar plums danced in our heads."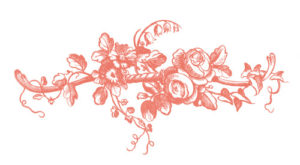 "Waiting behind the door of our hearts for something wonderful to happen…" ~ Robert Fulghum
"There was a mood of magic and frenzy to the room.  Crystalline swirls of sugar and flour still lingered in the air like kite tails.  And then there was the smell ~ the smell of hope, the kind of smell that brought people home" ~ Sarah Addison Allen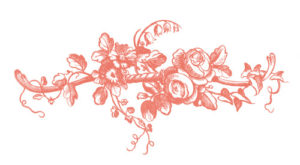 Dear friends, thank you so much for your visit.  Wherever you may be, I hope this day finds you wrapped in December's warmth and looking forward to the lovely days ahead.
And…
"I truly believe that if we keep telling the Christmas story, singing the Christmas songs, and living the Christmas spirit, we can bring joy and happiness and peace to this world." ~ Norman Vincent Peale
Amour,
Sandra

Images:  via tumblr