"Let me keep my mind on what matters…which is mostly standing still and learning to be astonished." ~ Mary Oliver
Good Sunday morning, dear friends.  I do hope this finds you captivated by marvelous October days.  These golden days are wondrous days to savor ~ days to tuck away in our hearts for safekeeping.  Beautiful images to uncover on a frigid January morning. 
We finally received our much-needed rain.  I actually heard the flowers drinking and singing for joy as they enjoyed their tasty drink and gave thanks for the autumn temperatures.  

My thoughts today are on the writings of Mary Oliver, of which I am a fan.    For me, in our chaotic world, she is an amazing wonder.  She offers hope, inspiration, and encourages me to pause and think.  Perhaps, she will do the same for you.
There was no information on this photo.  However, I can tell you it looks just like the mountains of Pendleton County, West Virginia.  So, should you ever find yourself close to Franklin, West Virginia on Route 33 East in the George Washington National Forest, be sure to take your time, you will be astonished.
"Why I Wake Early" ~ by, Mary Oliver
Hello, sun in my face.
Hello, you who make the morning
and spread it over the fields
and into the faces of the tulips
and the nodding morning glories,
and into the windows of, even, the
miserable and crotchety–
best preacher that ever was,
dear star, that just happens
to be where you are in the universe
to keep us from ever-darkness,
to ease us with warm touching,
to hold us in the great hands of light–
good morning, good morning, good morning.
Watch, now, how I start the day
in happiness, in kindness.

Mary Oliver clearly understood beauty.  Many times over, her lovely words have encouraged us to open our eyes and pay attention to our surroundings.  She doesn't want us to miss a single leaf, flower, sweet critter, or a drop of dazzling beauty.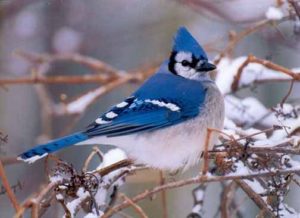 "Every day I see or hear something that more or less kills me with delight, that leaves me like a needle in the haystack of light. It was what I was born for ~ to look, to listen, to lose myself inside this soft world ~ to instruct myself over and over in joy, and acclamation. . . excerpt from "Mindful" by, Mary Oliver
Sometimes I need only to stand wherever I am to be blessed. ~ Mary Oliver

"Why do people keep asking to see God's identity papers when the darkness opening into morning is more than enough?" ~ Mary Oliver
"To pay attention, this is our endless and proper work." ~ Mary Oliver

Dear friends, I do hope you have found Oliver's words uplifting and inspiring.  When we pay attention we are so much more appreciative of all the beautiful tiny details in our world.  In turn, we are kinder people.
Mary Oliver left us in 2019.  I am thankful she did not live to see many of the recent happenings in our world as I feel she would be deeply distraught.
Know I wish you and yours a beautiful day.
And . . .
May all your moments be inspirational.  Stay well!
"Poetry is a river; many voices travel in it; poem after poem moves along in the exciting crests and falls of the river waves. None is timeless, each arrives in a historical context; almost everything, in the end, passes. But the desire to make a poem, and the world's willingness to receive it ~ indeed the world's need of it ~ these never pass." ~ Mary Oliver
Amour,
Sandra

Images: via Tumblr and Pinterest