"Home is where we express our passions and our unique creative vision.  We should seek and celebrate the poetry of every day at home." –  Alexandra Stoddard
Everything matters in our homes. From the comfort of cozy chairs to the color of our kitchen towels and everything in between – it all matters. However, it is not about perfection.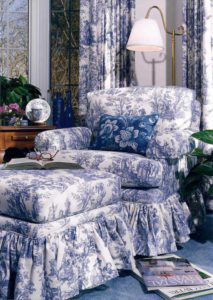 To me, an ideal home is about comfort.  One that meets the emotional needs of ourselves and of our families.  While I love beauty, appreciate quality and fine workmanship, I am not a perfectionist. We can create a beautiful and comfortable home without striving for perfection. There is no perfect human, house, or garden. When we strive for a perfect home we lose our way, and are robbed of joy. What we create is an uncomfortable atmosphere.  Home, our refuge,  is the very last place anyone should be uncomfortable.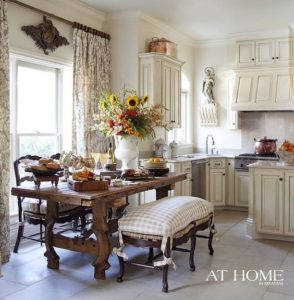 Additionally, through the years I have seen too much of the mentality, 'saving the best for company.'  Or, when a home is perfect one will host holiday dinners and entertain friends. Personally, I believe both of these lines of thinking are wrong. They take away from the joy each day brings.  Each day is a gift and should be celebrated, not reserved for special occasions.   

A beautiful home is created when we surround ourselves with the things we love. Truly, our homes are our stories. They should tell a great deal about us.  Where we've been, what we've done and who we are.  So, don't hide those beautiful old vintage books or tuck away your stack of lovely monogrammed napkins. Display, enjoy and use them. And, place those gorgeous silver spoons where you can enjoy taking one to stir your morning coffee or tea. You will smile every time you pass them, realizing you have created beauty in your home, by displaying things meaningful to you. When we put forth the conscious effort to make our daily lives more beautiful, we are on our way toward living a more beautiful life.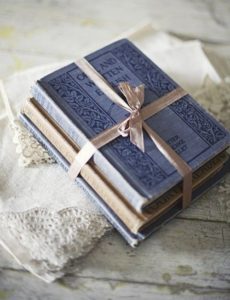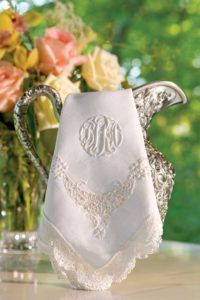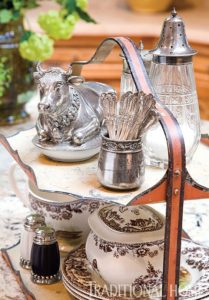 Decorating a home is something which should continue throughout a lifetime.  We grow and change as individuals, children grow and leave home and therefore our homes should change as well.  A beautiful home evolves through time.  Creating a beautiful home can be one of our greatest achievements. The process should enrich, delight, and bring us great satisfaction.
Eleanor McMillen Brown, a pioneer in the field of interior design and founder of the legendary design firm McMillen Inc., lived to be 100 years old. Her famous words, "without the private world of retreat man becomes virtually an unbalanced creature," are true.  And, that is the very reason we should strive to make our homes as special as possible and enjoy them to the hilt.  It is the little things, unique only to us, which gives our homes their distinct personality and makes them so enjoyable as our "world of retreat."
Chill the Champagne, Love, and Enjoy Your Beautiful Home.
Thanks for visiting and have a great week !
Au Revoir,
Sandra
Photos:  Traditional Home, At Home in Arkansas/ all photos Pinterest