Good Morning Everyone:  Happy Friday!
The weekend is ahead, and it is time to dream – become inspired!
Even though the weather forecasters have promised winter for our weekend, here in North Central West Virginia, spring is just around the corner.  It is time to watch the earth come alive and to be in the garden.  Being in nature is a dose of medicine for our spirits, it always makes us better.  It provides us with what we didn't know we needed – beauty.  And, it "restores our senses," sight, sound, taste, smell and touch.
So, today I am sharing a few thoughts of others.  Thoughts, I have written down over the years in my "pretty little book." 
Sense of sight:  "There is no spot of arid, bare, or ugly, that cannot be tamed into such a state as may give an impression of beauty and delight." – Gertrude Jekyll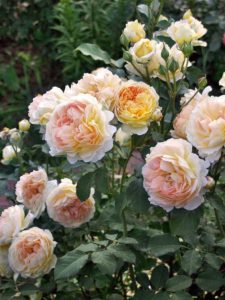 Sense of sound:  "The hum of bees is the voice of the garden." – Elizabeth Lawrence
                                                                             Source:  https://www.flickr.com/photos/davolly-snaps/
Sense of taste:  "The first gatherings of the garden in May of salads, radishes and herbs made me feel like a mother about her baby – how could anything so beautiful be mine.  And this emotion of wonder filled me for each vegetable as it was gathered every year.  There is nothing that is comparable to it, as satisfactory or as thrilling, as gathering the vegetables one has grown." – Alice B. Toklas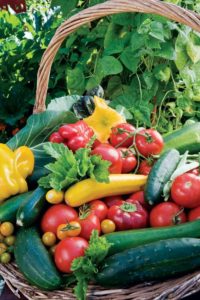 Sense of smell:  "When I was a boy, I thought scent was contained in dewdrops on flowers and if I got up very early in the morning, I could collect it and make perfume." – Oscar de la Renta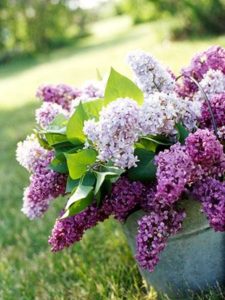 Sense of touch:  "I who cannot see find hundreds of things to interest me through mere touch.  I feel the delicate symmetry of a leaf.  I pass my hands lovingly about the smooth skin of a silver birch, or the rough, shaggy bark of a pine. …I feel the delightful, velvety texture of a flower, and discover its remarkable convolutions; and something of the miracle of Nature is revealed to me." – Helen Keller
"The greatest gift of the garden is the restoration of the five senses." – Hanna Rion
I hope you are inspired to possibly join me in the garden, plant a few flowers or herbs for your deck or patio, or go to the park and simply "be."  Where ever you are – enjoy the glorious season about to unfold.
Thanks for visiting – have a beautiful weekend!
Au Revoir,
Sandra
Photos:  fotki.yandex.ru/pinterest, Davolly59 on flickir/pinterest, Abigail Danner-gardening/pinterest, springs favorites-Midwest Living/pinterest/Budget plants.com,pinterest