"Everyone has, inside himself…what shall I call it?  A piece of good news!  Everyone is…a very great, very important character."   – Ugo Betti
Good Morning Dear Friends:
I was doing a bit of Sunday afternoon reading yesterday, and came across the above quote by Ugo Betti.  I believe his words to be true.  Unfortunately, I don't feel we all believe this about ourselves and others.  But, wouldn't it be great if we did?  Imagine what could be accomplished in our world if we did look at ourselves and others, as though we were all "very important characters."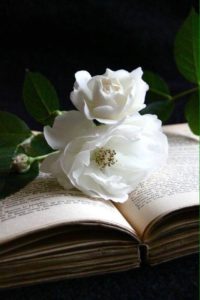 I believe we can choose to swing the pendulum in a new direction and make our world a kinder, more loving place.  Each and every one of us has something special and unique to offer, "a piece of good news."  And, by using our unique talents, we add joy and a touch of grace to our lives and to the lives of others.
So, as you begin your week, think about what makes you unique.  Perhaps, it has been far too long since you have given that person a thought, but she/he is there waiting for you –  to use your beautiful gifts.  And, in the words of Paulo Coelho, "People are capable, at any time in their lives, of doing what they DREAM of."
Thanks for visiting.  Wishing you a Beautiful week !
Au Revoir,
Sandra
Photo:  Chic Fragments Too/fb